Celebrate Vitamin C Day With Free Products From La Roche-Posay and Vichy — Here's How to Win
March 07, 2023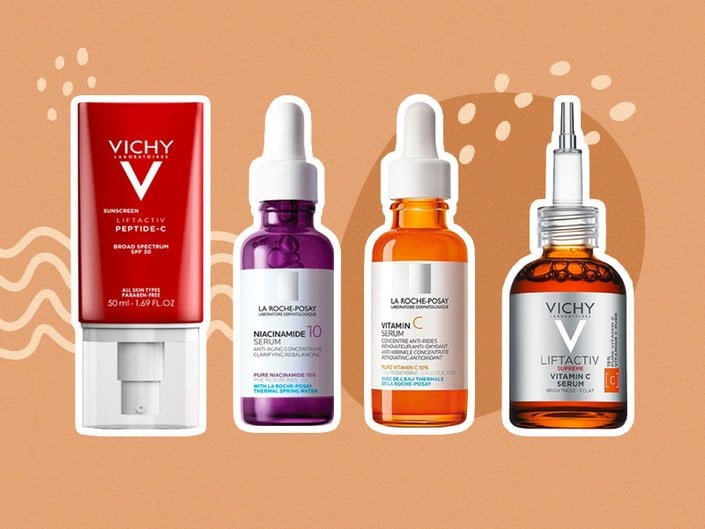 In honor of Vitamin C Day, which takes place on April 4, we're partnering with La Roche-Posay and Vichy to celebrate the powerhouse skincare ingredient. The two brands are teaming up to give one lucky winner an impressive collection of products, many of which are formulated with vitamin C, valued at over $600. Sign up here starting today.
The winner of the sweepstakes will be gifted a whopping 18 skincare products from La Roche-Posay, plus three from Vichy. Some of the incredible offerings from La Roche-Posay include the 10% Pure Vitamin C Serum, an anti-aging serum that boots the radiance of your skin, and the 10% Pure Niacinamide Serum, which targets hyperpigmentation and dark spots. The brand is also giving away its fan-favorite Toleriane Double Repair Face Moisturizer and Toleriane Purifying Foaming Facial Wash. Vichy, meanwhile, is giving away the LiftActiv Vitamin C Serum, LiftActiv Peptide-C and LiftActive Peptide-C Sunscreen.
If you want to revamp your skincare routine with vitamin-C-packed products, enter to win. The sweepstakes starts today, March 7, 2023 at 12PM EST and ends on April 7, 2023 at 12PM EST.
Design: Juliana Campisi
Read more

Back to top