The 4 Facial Cleansers Our Editors Can't Live Without
August 01, 2023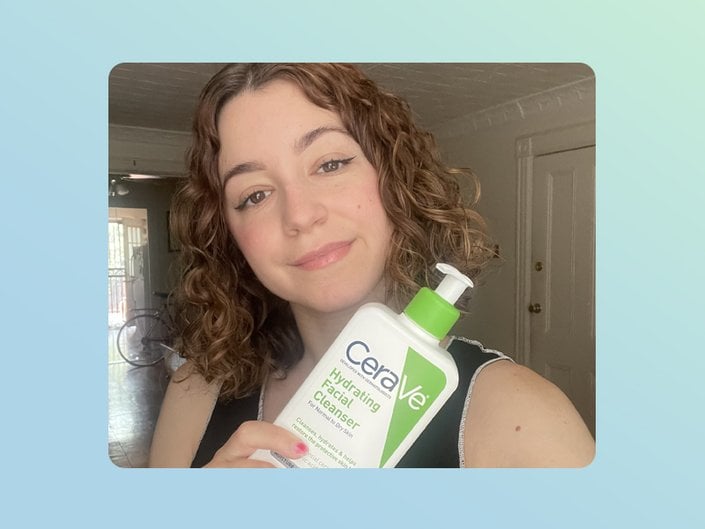 A skincare routine that doesn't begin with a good cleanser isn't going to be a very successful or effective one. From creams to gels to balms, cleansers come in so many different formats to suit different skin types and offer different types of cleanses as well as benefits. At the end of the day (literally), a good cleanser will effortlessly remove dirt, oil and makeup without leaving your skin feeling compromised or stripped. If you're on the hunt for a good face wash, look no further: In honor of National Cleanse Your Skin Week (August 1-7), discover four editor-approved facial cleansers, below.
Alanna, Managing Editor
When I say that this cleanser has improved my skin's clarity and overall skin tone and texture, I'm not lying! Formulated with benzoyl peroxide, plus ceramides, hyaluronic acid and niacinamide, this face wash immediately soothes and calms my skin all while keeping acne at bay. I'm even more stoked because the brand just dropped a 10% benzoyl peroxide version of this wash that I will definitely be testing out because of how effective the original version has been for me. Oily to combination skin types, don't sleep on these!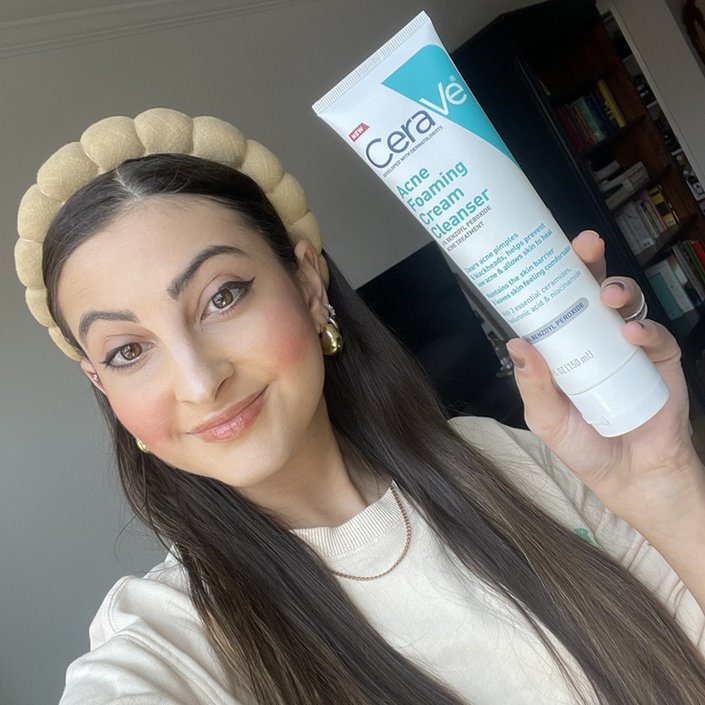 Sarah, Visual Designer
I was captivated by this cleanser's clean and eco-conscious formula: Knowing that it's vegan and cruelty-free brings an extra level of reassurance. What truly sets this cleanser apart, however, is the powerhouse combination of superfood ingredients: The infusion of kale, spinach, and green tea is like a nutrient-rich smoothie for my skin. Each cleanse feels like a revitalizing treat. The best part is its gentle yet effective cleansing action. The silky gel texture effortlessly transforms into a lush lather, leaving my skin feeling clean and refreshed — never stripped or dry. It does not compromise my skin's natural moisture, which works wonders for my combination skin type. Lastly, it has become an essential part of my daily skincare routine: I enjoy the subtle aroma, and it's a rejuvenating experience for both my skin and senses.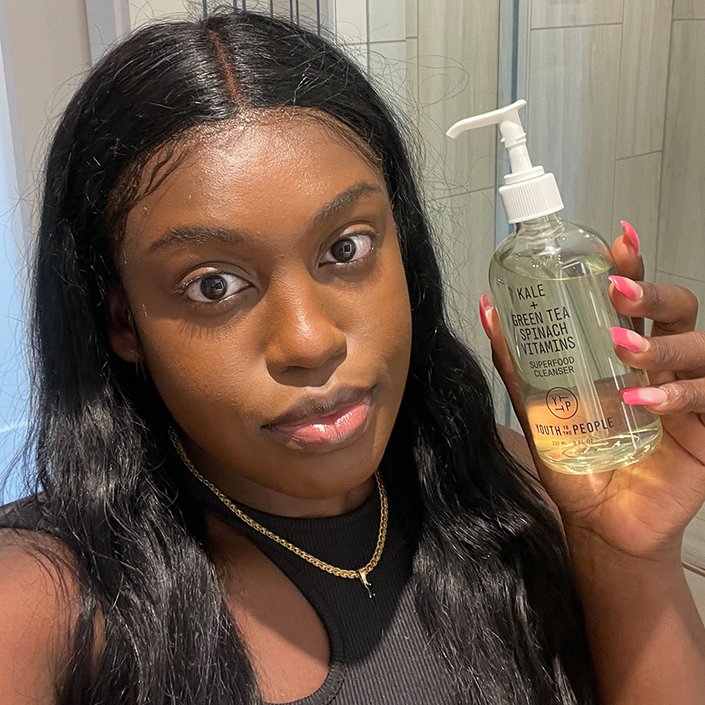 Juliana, Visual Designer
As someone with dry, sensitive skin, I am very careful about what I use on my face. Gentle products are a must for me, which is why I love this
hydrating facial cleanser
. After wiping off any heavier makeup with micellar water, a pump of this cleanser is enough to finish the job and leave my skin feeling clean and refreshed. I love that it's fragrance-free so I never have to worry about it irritating my skin, and that the formula not only hydrates but helps to restore my skin barrier.
Reece, Associate Editor
I'm picky with cleanser because, oftentimes, they tend to make my dry skin feel tight, itchy and irritated. I know to look for cleansers of the soothing and gentle variety, and this one from SkinCeuticals checks all of my boxes. This creamy texture is a dream for my dry, sensitive skin. The formula includes soothing allantoin and moisturizing glycerin, which help to leave my face feeling soft, calmed and nourished. While it doesn't lather like a typical gel cleanser, it's extremely effective, and it even removes makeup. This is purely aesthetic, but I also have to shout out the bottle's pump applicator — it keeps things mess-free and efficient.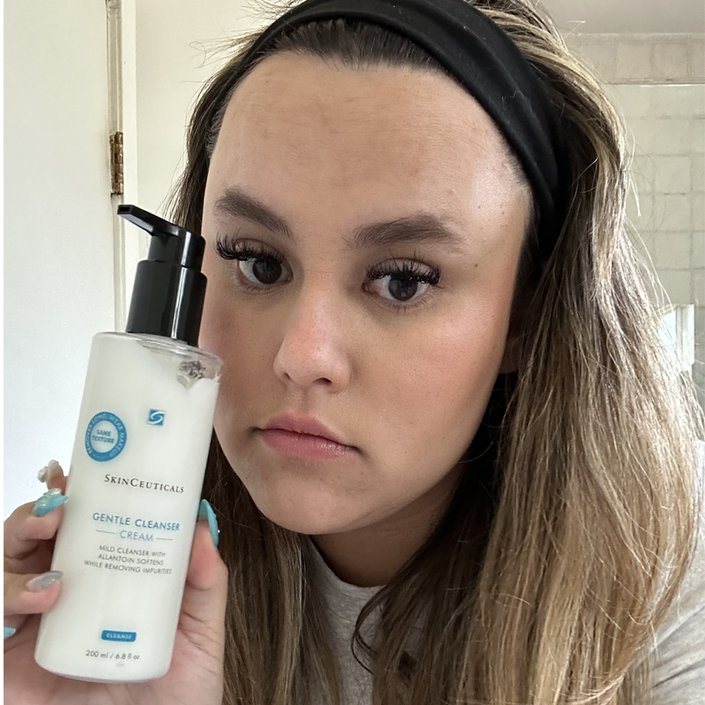 Read more

Back to top