My Combination Skin Fell in Love With This Kiehl's Rare Earth Deep Pore-Minimizing & Polishing Powder Cleanser
October 17, 2023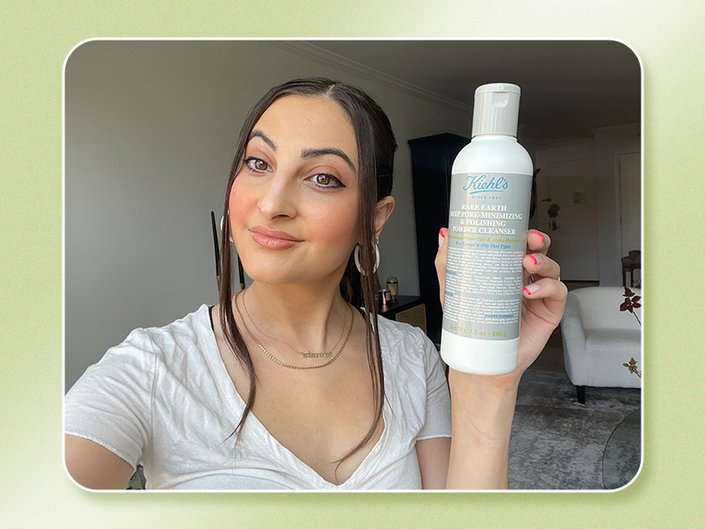 If you, too, struggle with an oily-to-
combination complexion
, you know how important it is to cleanse your skin with a deep-cleaning skincare product. Because my complexion falls into this moody category, I know the power of
AHAs and BHAs
, as well as oil-absorbing ingredients like kaolin clay in a cleanser: when used in combination, they do a great job of gently exfoliating my skin and leaving it feeling refreshed, matte and smooth. That's why I couldn't wait to put the new
Kiehl's Rare Earth Deep Pore-Minimizing & Polishing Powder Cleanser
to the test because it combines ingredients from both categories. Here's what happened when I gave it a go!
With amazonian white clay and AHAs, this clay powder formula works as an exfoliant to help clarify and draw out impurities in the skin. It promises to help leave skin more refined and smooth, and also helps visibly minimize large pores. I was curious to see how my combination skin took to the formula, and what the consistency would be like. Full disclosure: I've actually never used a powder cleanser before, so it was a new experience when I tried this one. I gently shook out a dime-sized amount of the powder onto my wet palm and massaged the formula until it became a lightweight foam. I then applied it all over my face and gently worked the lather into my skin in small, circular motions for a deep clean.
After rinsing, my skin felt super silky and smooth. I did definitely feel that the clay wash gently exfoliated my skin without leaving it super dry or stripped — instead my complexion looked , and felt extra clean and soothed. After my wash, I applied the rest of my skincare and makeup as I normally would, and my skin had a visible glow throughout my day.
Oily and combination skin types will love this deep-cleaning formula as it really lives up to its claims. After using this for a few weeks, I've noticed that my skin is smoother and more polished without that tight, stripped feeling — exactly what I've been looking for.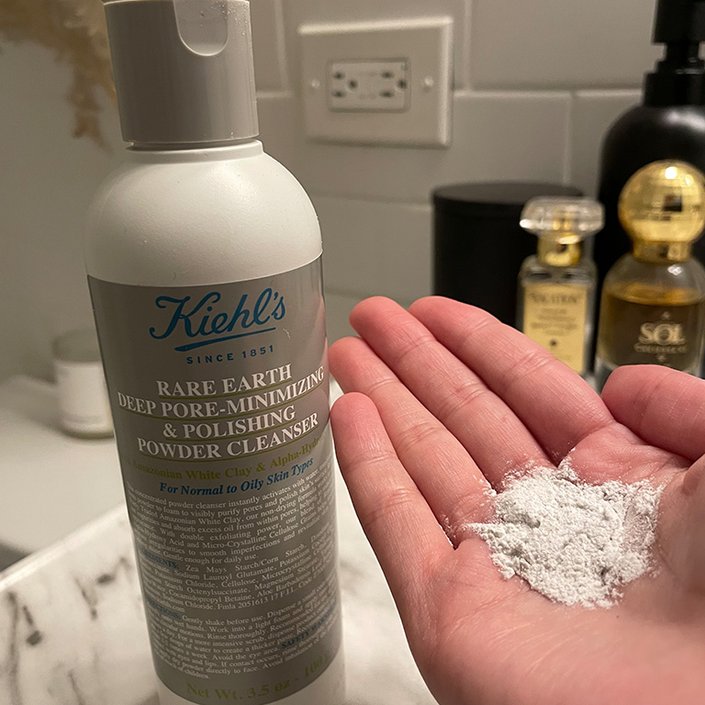 Read more

Back to top