Which L'Oréal Paris Eye Cream Is Right For You?
October 07, 2022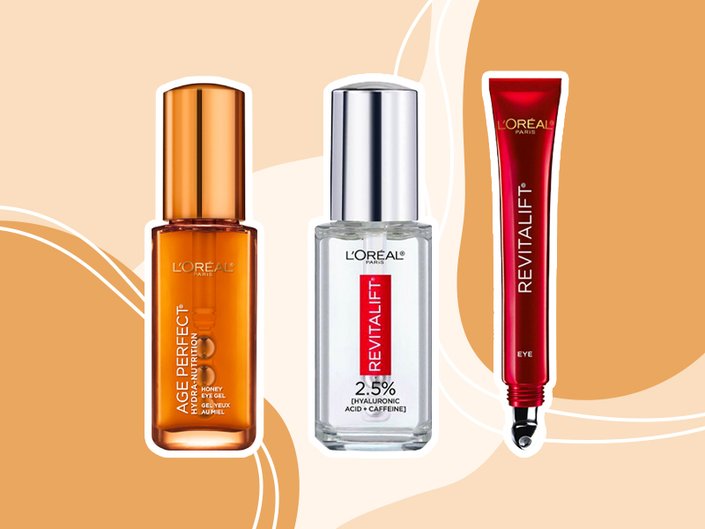 The delicate skin around the eyes is just as complex as the rest of our skin. Dry patches, puffiness and discoloration are just a few of the many strifes that can affect the eye area. A great way to address these concerns is to use an eye cream.
There are plenty of eye creams and treatments available, so it can be challenging to find the right product for your unique needs. To help narrow your search, we recommend starting with L'Oréal Paris' selection of effective yet affordable options. Whether you're looking to help reduce the appearance of dark circles or tone down puffiness, there's a L'Oréal Paris eye cream that can help.
Best L'Oréal Paris Eye Cream for Dark Circles
Dark circles make it nearly impossible to achieve a fresh-faced, bright-eyed look. These sunken shadows can be difficult to make disappear, but the L'Oréal Paris Rosy Tone Anti-Aging Eye Brightener Paraben Free can help significantly reduce them. The light, whipped-textured cream is infused with Imperial Peony extracts that work to brighten the eye area for an immediate blurring effect.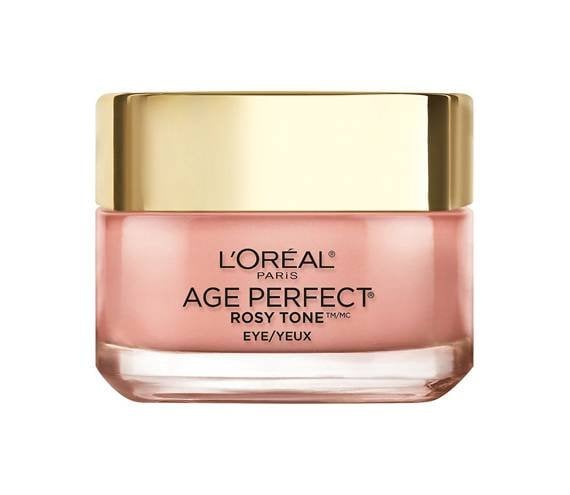 Best L'Oréal Paris Eye Cream for Dryness
The L'Oréal Paris Age Perfect Hydra Nutrition Manuka Honey Eye Gel is formulated with nurturing oils, manuka honey, calcium and antioxidants that can help cushion very dry, mature skin with moisture. With just one use, the skin around the eyes will feel more nourished and supple.
Best L'Oréal Paris Eye Cream for Sagging
Restoring a youthful look to your eye contour isn't an easy feat, but the L'Oréal Paris Revitalift Triple Power Eye Treatment — packed with hyaluronic acid, caffeine and Pro-Xylane — certainly can help. It offers a triple action benefit to fight wrinkles, reduce under-eye bags and lift the eye area. If you notice the skin around your eyes beginning to droop, this eye cream can visibly lift and firm sagging skin in the area over time.
Best L'Oréal Paris Eye Cream for Wrinkles
Formulated with pro-retinol and centella asiatica, the L'Oréal Paris Revitalift Anti-Wrinkle + Firming Eye Cream is lightweight and protective. This eye cream can strengthen and repair the skin's barrier, allowing it to resist visible signs of aging including lines and loss of firmness. With four weeks of use, you can expect less visible wrinkles, as well as improved skin clarity and luminosity.
Best L'Oréal Paris Eye Cream for Dullness
A build-up of dead skin cells can cause a dull and tired appearance that accentuates the look of additional concerns, including dark circles and puffiness. To help renew your eye contour for vibrant radiance, look to the L'Oréal Paris Age Perfect Eye Renewal Eye Cream. It's formulated with LHA — a derivative of salicylic acid that can stimulate surface cell renewal — and pro-cystein, a powerful antioxidant.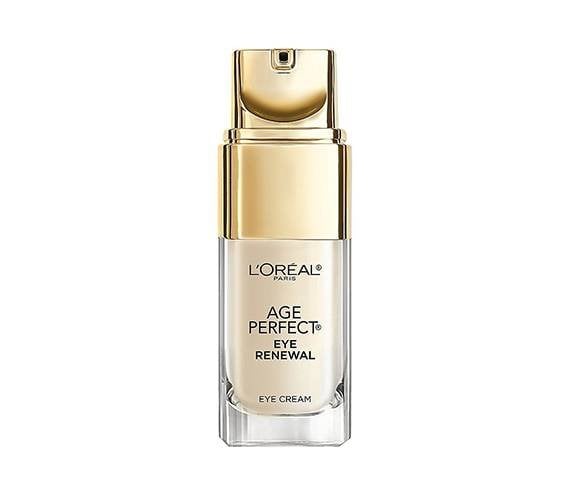 Best L'Oréal Paris Eye Cream for Puffiness
Whether they're caused by a late night, allergies or genetics, puffy eyes can be hard to hide. In comes the L'Oréal Paris Eye Defence: a non-greasy gel-cream that's recommended for all skin types and can help defend against signs of premature aging around the eyes. It's formulated with caffeine and hyaluronic acid to visibly reduce the look of swollen under-eyes.
Best L'Oréal Paris Eye Cream for Crow's Feet
For ages 55+, the L'Oréal Paris Wrinkle Expert 55+ Anti-Wrinkle Eye Treatment — formulated with calcium — can be a godsend. It works to strengthen thinning skin around the eye for a more youthful look. What's more, it can visibly reduce key signs of aging, including crow's feet with continued use over four weeks.
Best L'Oréal Paris Eye Cream for Multiple Skin Concerns
For a multitasking anti-aging eye serum, the new L'Oréal Paris Revitalift Hyaluronic Acid + Caffeine Hydrating Eye Serum is an all-in-one, holy-grail product. Formulated with pure hyaluronic acid and caffeine, this serum has ultra-hydrating and rejuvenating properties that diminish the appearance of wrinkles and dullness. It also firms the skin around the eyes over time, so you can treat all your eye worries at once. Bonus: It's fragrance-free.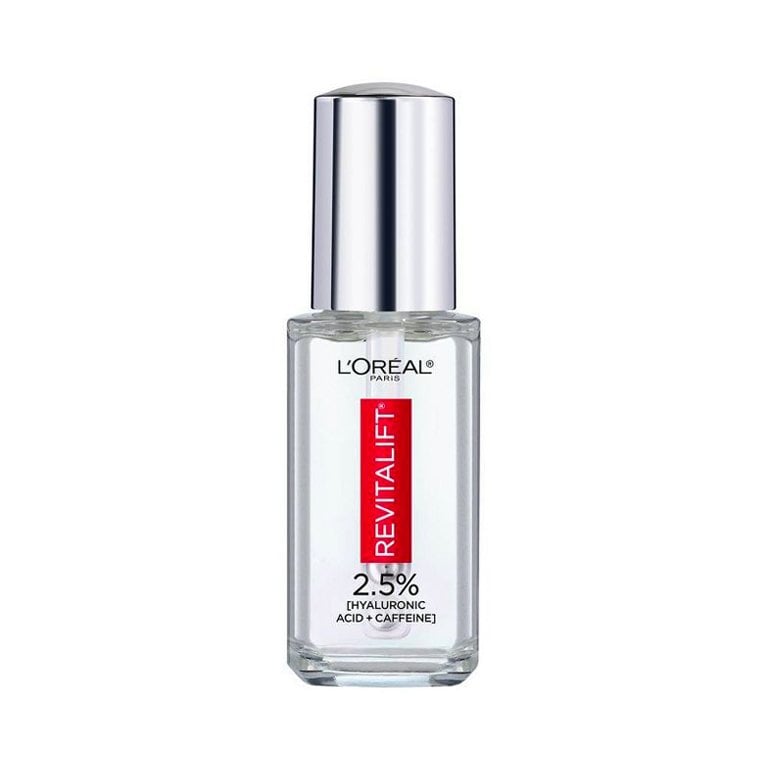 Design: Juliana Campisi
Read more

Back to top