The Lancôme L'Absolu Mademoiselle Lip Balm Is the Only Thing Getting My Dry Lips Through Social Distancing
May 26, 2020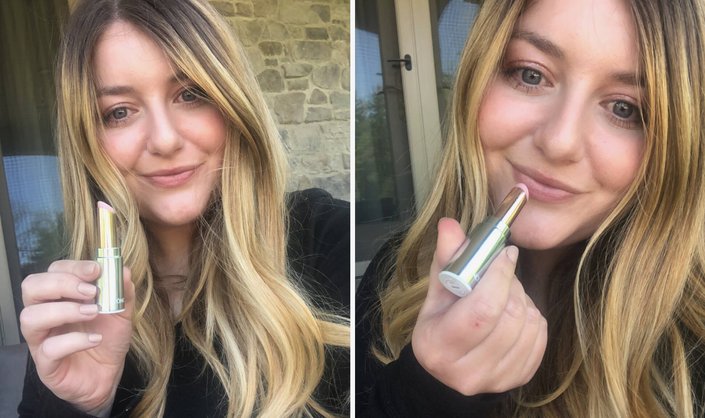 I've decided to give my makeup bag a break and my skin (and lips) some much needed TLC during these social-distancing days. I feel alright going foundation-free, but I still like to have some color on my lips before hopping on a video call. That said, none of my good-for-you, nourishing lip balms pack a colorful punch. I was about to give up hope on finding a feel-good, hydrating balm and sneak a lipstick out of my makeup bag, when the new Lancôme L'Absolu Mademoiselle Lip Balm showed up on my doorstep, courtesy of the brand. In short, this lippie changed my lip balm game. Find out my thoughts on this surprisingly pigmented lip balm, ahead. 
My Review of the Lancôme L'Absolu Mademoiselle Lip Balm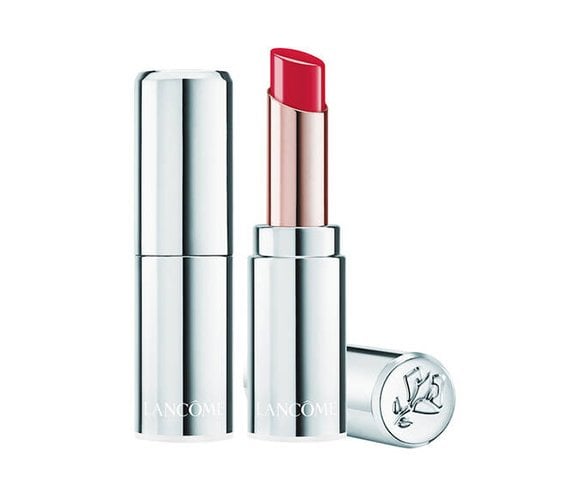 My lips are dry 95% of the time, so I always have a lip balm on hand and am constantly searching for an ultra-hydrating go-to product. From the second the Lancôme L'Absolu Mademoiselle Lip Balm arrived at my house, I had a good feeling. The metallic packaging felt and looked luxe, and the color seemed to be super pigmented for a lip balm. I was sent shade 004, a dewy orange. Before I even applied the balm, I was enticed by the smell. It has a crisp peppermint scent that was both refreshing and sweet. As soon as I swiped the balm across my lips, I became obsessed. The minty-ness I smelled earlier brought with it a refreshing feel — almost like a slight tingle. My pout felt plumped, soft and hydrated — I couldn't stop rubbing my lips together. Given that the formula is infused with macadamia nut oil, peppermint oil, rose extract and pro-xylane, it made sense that the product was so comfortable 
Aside from the texture, my favorite part of this balm was the color payoff. With a few layers, I had visible color on my pout and a slight shimmer. The hue was still sheer, but it gave a definite tint. It was the ultimate no-makeup makeup finishing touch for my many video calls. I've continued using this product for the past few weeks and can confidently say that my lips feel hydrated and softer than they have in a long time. If you're on the hunt for a lip balm that still makes you feel a tad made-up and pulled together, give the Lancôme L'Absolu Mademoiselle Lip Balm a chance, it's worth it. 
I received a complimentary sample of this product for the purposes of this review, but all thoughts and opinions remain my own. 
Read more

Back to top