This Nighttime Lip Routine Will Keep Your Pout Looking Fresh AF
February 08, 2019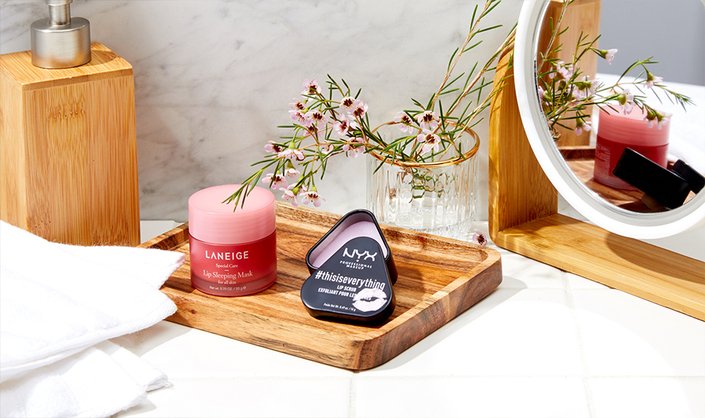 A great nighttime lip routine is a practice that every skincare junkie should make a habit of —and picking the right products to get the job done is just as vital. Enter: a lip scrub and lip sleeping mask that will help improve the appearance of your pout, get rid of flakes and keep your lips fresh. Our favorite combo as of late is not only effective but also Instagram-worthy.
Start by removing your makeup and picking up a good amount of the #ThisIsEverything Lip Scrub, a brand-new jojoba oil-infused scrub by our friends at NYX Cosmetics.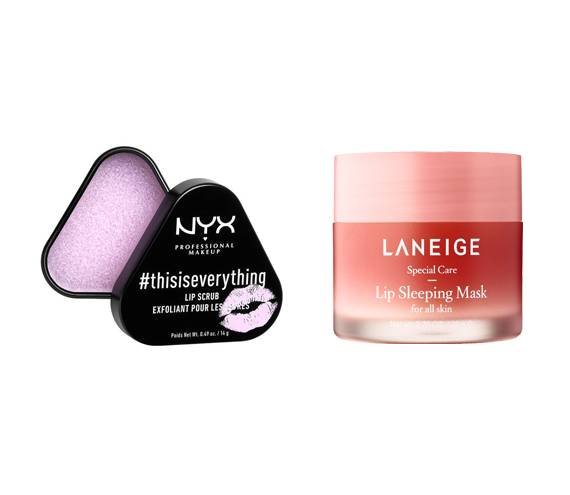 After giving your top and bottom lips a good scrubbing, apply a soothing lip balm and layer the Laneige Lip Sleeping Mask over top. This mask is chock-full of antioxidants like Vitamin C and also has hydrating hyaluronic acid . You want to leave this mask on overnight and cleanse it off in the morning for the ultimate finish and selfie-worthy pout.
Read More
Why We Love Kiehl's Buttermask For Lips
The Best Lip Balms You Need STAT
Dos And Don'ts of Winter Skincare
Read more

Back to top