3 Makeup Artist Tricks for Flawless Foundation Application
July 26, 2023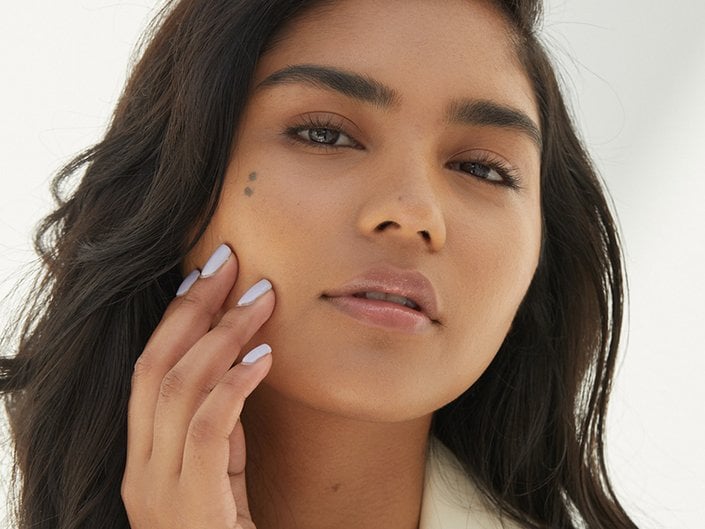 When it comes to achieving an even, flawless-looking complexion, having a good skincare routine is only part of the equation. You can have a 10-step regimen, but sometimes skincare just can't achieve what makeup — specifically foundation — can. To help you get the most out of your makeup, we turned to makeup artist Shreni Patel, who shared all of her favorite tips for applying foundation. Keep reading to perfect your base routine and learn how to do your foundation like a professional makeup artist.
How to Apply Foundation Like a Makeup Artist
Start With Skin Prep
Skin prep is arguably the most important step in foundation application (besides applying the product itself). "I always start with a cleanse using micellar water to just get any residual makeup off as well as any dead and dry skin cells," says Patel. "It really makes a huge difference in foundation application." For some gentle exfoliation before you moisturize, try cleansing your face with a small amount of the Garnier Micellar Cleansing Peeling Water with 1% PHA + Glycolic Acid on a cotton pad.
Next, Patel recommends moisturizing with a lightweight cream that works for your skin type. She prefers a richer formula, like the Embryolisse Lait-Crème Concentré for skin that's on the drier side and a light, gel-like formula, like the Thayers Let's Be Clear Water Face Cream for oily skin.
Patel finishes prepping the skin by applying a hydrating essence, her favorite being the Pat McGrath Labs Divine Skin: Rose 001 The Essence, to amp up skin's hydration and glow.
As you apply your skincare, Patel encourages massaging each product into skin using gentle upward motions. "Facial massage is just as important of a step because it encourages lymphatic drainage and reduces inflammation, puffiness and swelling," she explains. "It also maximizes your skincare absorption — win-win!"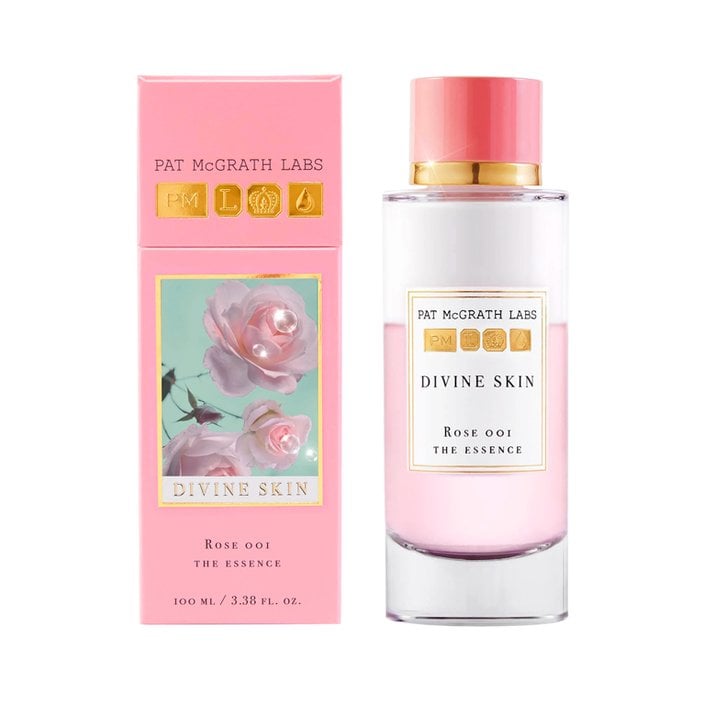 Pick Your Application Method
Patel likes to use a brush to apply foundation followed by a sponge to remove excess product, enhance skin's glow and achieve a more seamless blend. She prefers a flat, dome-shaped foundation brush for the initial application and a damp makeup sponge to perfect blending. The only downside of the sponge, she explains, is that it can remove some of your foundation, which is why she prefers to use it at the end of the foundation application process to minimize any cakiness.
Apply Your Foundation
The key to a flawless foundation application, says Patel, is to work in light layers and use a light hand when applying. Taking these steps will help mitigate cakiness and streaks in your product. If you're having trouble blending your foundation, you can pat a damp makeup sponge on your skin in between each layer of product.
Once you finish applying foundation, Patel recommends spot-concealing where you need extra coverage, such as over any breakouts and underneath the eye area. Finish with a minimal dusting of a translucent or light-coverage powder on areas you want to mattify, then lock your look in place with a finishing spray.
"My favorite finishing trick right now is to go in with a clean powder puff once you spray your setting spray and really press it into the skin," says Patel. "It meshes the setting spray into your face products to really create a long lasting finish." Try pairing the NYX Professional Makeup High Definition Finishing Powder with the Maybelline New York FaceStudio Glass Spray for flawless results.
The Best Products for a Flawless Foundation Application
You only need a pea-sized drop of this foundation to achieve a matte, full-coverage finish that rivals a filter IRL. For maximum coverage, try buffing the foundation in with a brush, then removing any excess product with a few taps of a damp makeup sponge. The formula offers up to 16 hours of wear, with shine-controlling properties and a breathable, lightweight feel.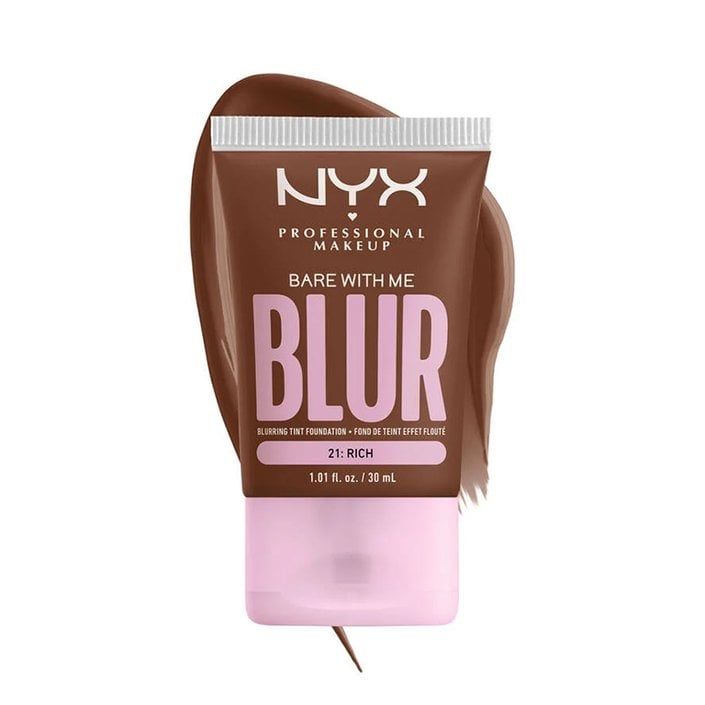 Reap the skincare benefits of a serum and the coverage of a foundation with this medium-coverage, buildable formula. Hyaluronic and mandelic acids work together to deliver a smooth, even-toned appearance, while the formula's light-reflecting finish gives skin a subtle luminosity. Plus, SPF 27 offers defense against UV rays.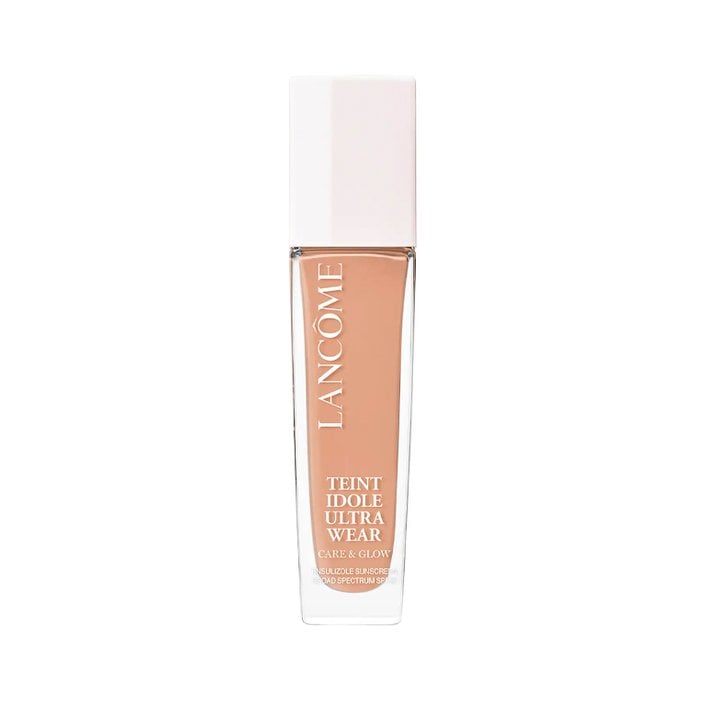 For full coverage that also includes nourishing skincare benefits, look no further than this multi-tasking CC cream. The ultra-matte formula is infused with broad-spectrum SPF 40 and an anti-aging serum, along with shine-control ingredients like colloidal clay and charcoal.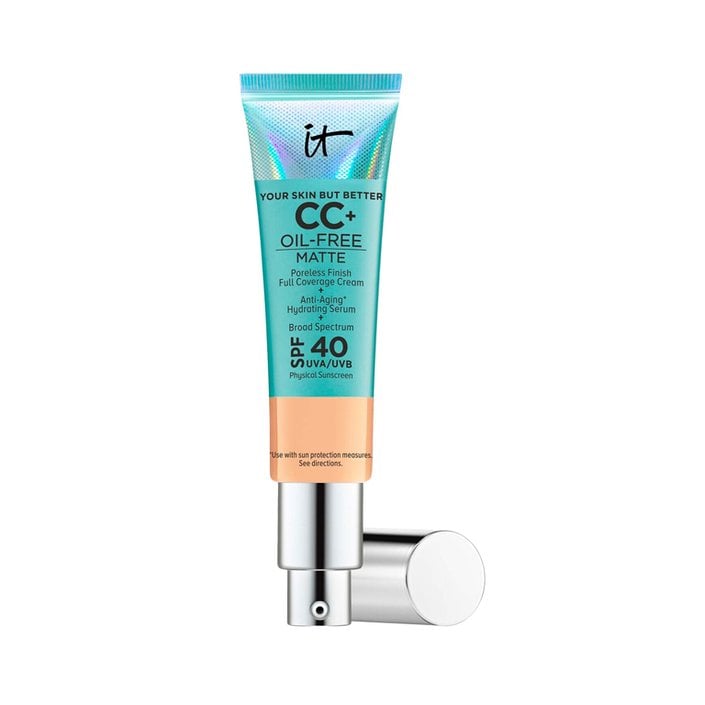 Formulated to firm skin, smooth the look of fine lines and even out the complexion, this cushiony balm is the ideal formula for dry and mature skin types. It glides effortlessly over lines and imperfections, providing a light-to-medium veil of coverage that's easy to blend with a brush or even your fingers.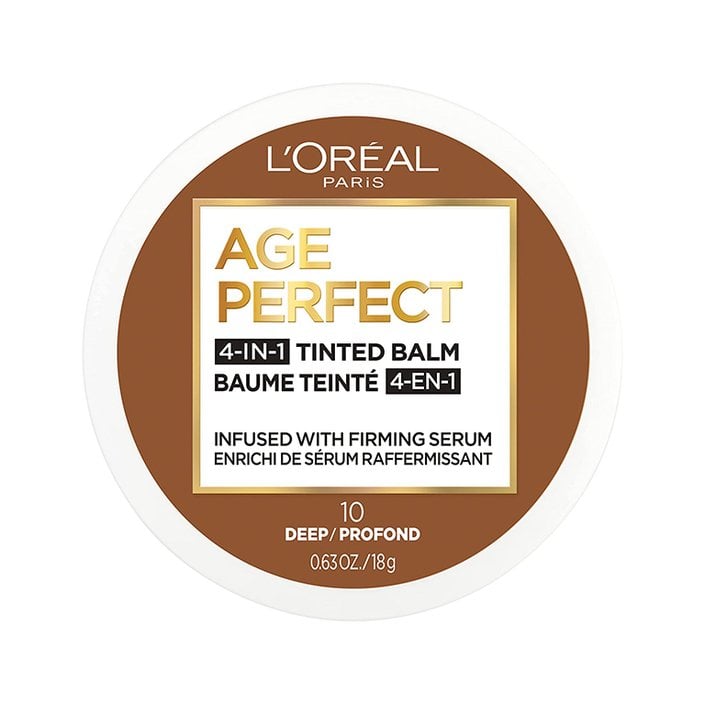 Read more

Back to top