The Ultimate Guide to Priming
March 13, 2017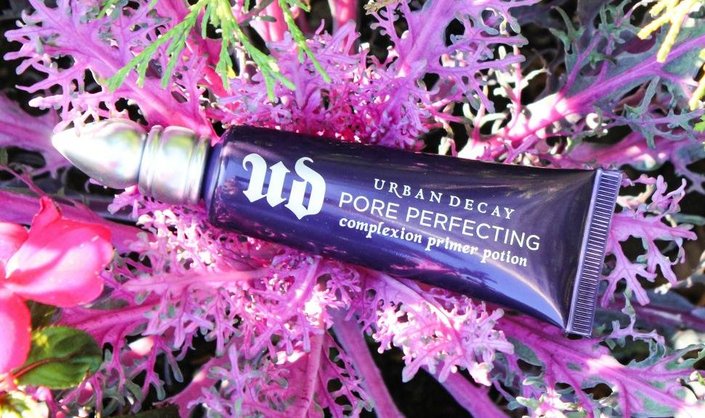 If you've ever wondered how important priming your skin for makeup application is, you're not alone. Makeup primers are one of those grey area beauty products that some people swear by and others say you can skip. That being said, our beauty editors will never turn down an opportunity to share how makeup primers are a total—skin care-inspired—game changer. From how to choose the right formula for your skin type to the right way to apply makeup primer, we've put together a crash course of everything you've ever wanted to know about makeup primers. See our ultimate guide to priming, ahead.
DON'T SKIP OUT ON MOISTURIZER
While there are many makeup primers out there that can hydrate the skin while they prime, none quite compare to moisturizer itself. Before you prime, always prep your skin with a hydrating moisturizer (followed by broad-spectrum sunscreen, of course) to ensure that your complexion is not only well-nourished and comfortable, but is ready for primer application, too. We share some of our favorite primers, here. 
CHOOSE A PRIMER FORMULATED WITH YOUR SKIN TYPE IN MIND
In addition to nourishing your complexion with moisture, you'll want to ensure that you choose a makeup primer that is formulated with your skin type in mind. Similar to skin care products, primers made for your specific skin type could mean the difference between a greasy-looking complexion and radiant-looking skin, a dehydrated complexion and supple-looking skin, and more. Fortunately, finding a primer formulated for dry skin, oily skin, sensitive skin, mature skin, is totally doable as there are a multitude of makeup primers out there that were made with specific concerns in mind. Need help getting started? We share a roundup of the best makeup primers for your skin type, here. 
GIVE COLOR CORRECTING FORMULAS A TRY
Take your makeup primer to the next level with color correcting formulas that can help hide a multitude of skin woes, such as sallowness, dullness, redness, and more. Similar to color correcting concealers, color correcting makeup primers can be used to target various visible concerns and in turn help you achieve a flawless-looking makeup application.
FIND THE PERFECT MATCH FOR YOUR FOUNDATION
In addition to finding the right makeup primer for your skin type and concerns, you'll also want to consider the right formula for your favorite foundation. As a rule of thumb, look for formulas that are the same—or VERY similar—to that of your foundation. This can help the two products work together to create a desired coverage, texture, and appeal. To learn more about matching your makeup primer to your foundation, see our step-by-step guide—plus, product suggestions—here.
LESS IS MORE
When it comes to makeup primer application—or any product application, for that matter—less is more. This mantra can not only help avoid having too much product on your complexion—making it harder to apply your makeup and other products—it can save product and in turn save money, too. When applying makeup primer, start with a dime size amount (or less) and add more if needed.
START IN THE CENTER & WORK YOUR WAY OUT
Speaking of primer application, you'll want to ensure that you are not only using the right amount of product, but you are applying it in the right way, too. And just like serums, eye creams, foundation, and other beauty products, there is a method to the madness. Luckily, our friends at Makeup.com created a little cheat sheet—read: visual guide—to help us master the art of primer application. They recommend applying makeup primer to the center of your complexion—i.e. your nose, T-zone, and tops of your cheeks—and working your way out. You can use your fingers, or even a damp beauty blending sponge, to blend the product upwards and outwards to create a thin layer of primer that will act as the base coat of your makeup application.
DON'T FORGET ABOUT YOUR EYES (AND YOUR LASHES)
Think you only need to prime your complexion? Think again! Priming your eyes and eyelashes can not only prep for eyeshadow and mascara application, it can help you achieve a longer-lasting more flawless-looking makeup look, too.
SEAL YOUR LOOK WITH A SETTING POWDER
After you've primed your skin and applied your face of makeup, you'll want to seal things off with a layer of makeup setting powder—or even setting spray—to ensure that your look stays in place. We love Dermablend's Setting Powder.
Read more

Back to top