5 Tips to Make Your Glowy Skin Goals Totally Achievable
February 01, 2022
There's a time and a place for matte makeup, but right now, glowy-looking makeup is having a moment. With trends like glass skin cropping up, it doesn't look like the beloved dewy finish is going anywhere anytime soon. Getting in on the trend can seem a little daunting – there is a fine line between looking luminous and just straight up greasy – but, we assure you, it's easier than you think. To help your skin look as glowy as possible, we've rounded up the glowiest makeup products and tips on how to use them for maximum dewiness.
Makeup Tips for Glowing Skin
Prioritize Skincare 
Illuminated, flawless face makeup starts with skincare. The key to achieving that radiant makeup look is making sure that the skin underneath it is clean and hydrated. Before applying any makeup, be sure to cleanse your skin with a gentle cleanser, like the CeraVe Hydrating Facial Cleanser. After cleansing, you'll want to follow up with a moisturizer that doesn't leave behind a greasy finish (note: the La Roche-Posay Toleriane Double Repair Matte Moisturizer was made for this).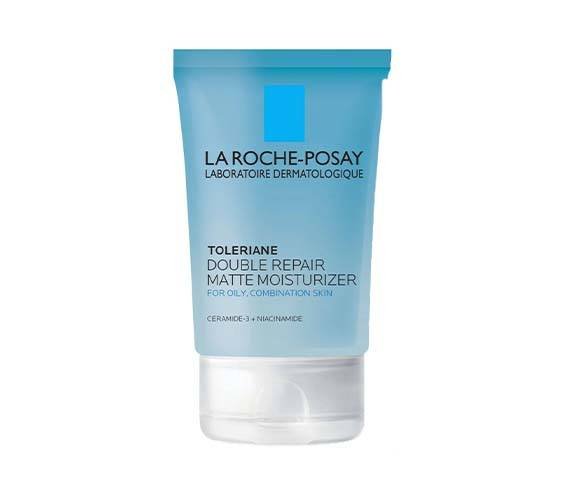 Sunscreen isn't the first thing to come to mind when you think about bronzed, glowing skin. But, with the right formula (no, not the plastery white cast-inducing kind), SPF is actually one of the best steps you can take to illuminate your skin in both the long term and the short term. For starters, SPF protects your skin from the damaging effects of UV rays (think: premature skin aging, wrinkles and dark spots) to help preserve a more youthful complexion in the long term. 
With dual-action formulas like the SkinCeuticals Daily Brightening UV Defense Sunscreen, you can reap short-term benefits, too. This formula, which is one of our favorites, protects the skin from the sun, keeps it hydrated thanks to ultra-moisturizing glycerin and corrects discoloration with 2% niacinamide. The formula also contains mica (an ingredient known for its shimmer-inducing properties), which imparts the most gorgeous pearly finish.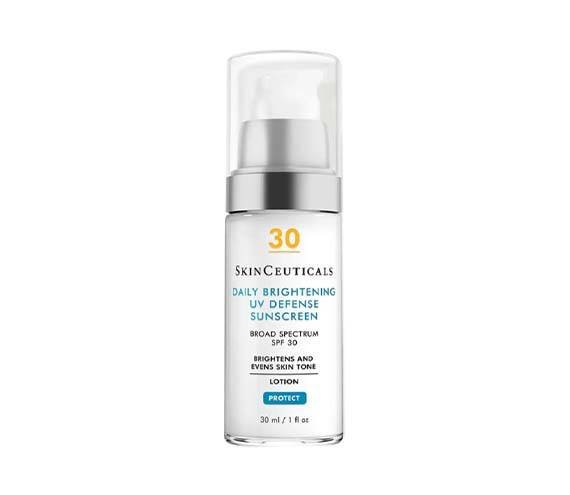 Give Your Base a Glow Up 
Since your skin is the base of your makeup, you'll want it to look as lit-from-within as possible before applying a drop of makeup. If your skin is dull and lackluster, try adding a self-tanner to the mix. One mess-free way to get your glow on is by using the L'Oréal Paris Sublime Bronze Self-Tanning Water Mist. Simply saturate a cotton pad with the water-based tanning mist and apply it directly to your face and neck. The spray bottle applicator makes it easy to bronze your neck and décolletage areas, too.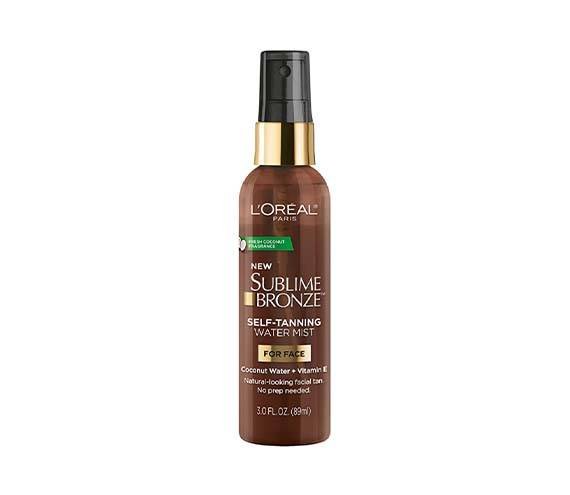 Pick a Foundation With a Radiant Finish 
If you're after a glowy look, it goes without saying that you'll want to avoid a foundation that has matte in the name. Instead, pick a foundation that boasts a luminous finish. We recommend the Giorgio Armani Beauty Luminous Silk Foundation. It's shimmery and provides a soft glow yet it's oil-free, so it won't get shiny or greasy throughout the day.
Add a Warm Flush of Color 
Nothing exudes luminous skin quite like cream blush and bronzer. When buffed onto the apples of your cheeks and the contours of your face, cream pigments create a warm, diffused flush of color that amps up the glow factor and never dries out. We love the super creamy EM Cosmetics So Soft Blush and So Soft Multi Faceplay Bronze + Sculpt sticks for this.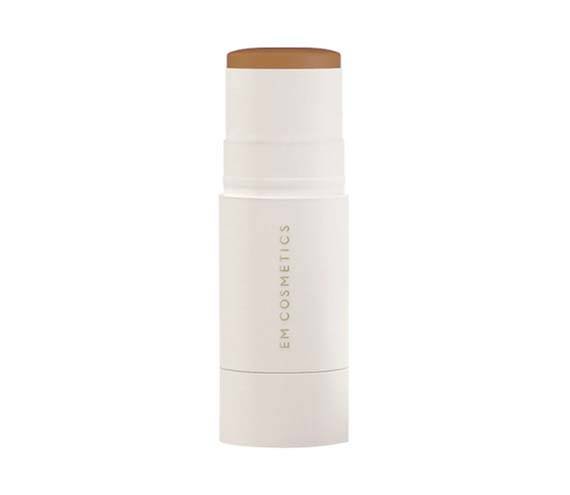 Play With Light
What's a glowy makeup look without highlighter? We honestly don't know. While you could go the powder route, we suggest using something cream-based that won't settle into creases or lead to fallout in unwanted areas. The Charlotte Tilbury Hollywood Beauty Light Wand is a cult-favorite product to help create a fresh-faced sheen without being overly shiny. The best part? It comes with a soft cushion applicator tip that dispenses an even amount of product every time, so you can highlight with ease, knowing that you won't overdo it. 
Photo: Chaunte Vaughn
Read More: 
Meet the Sisters Behind the Always Sold-Out Facial Oil
Do You Have Orange Peel Skin? Here's How to Tell
Read more

Back to top