Why You Need This Primer in Your Beauty Kit
February 18, 2016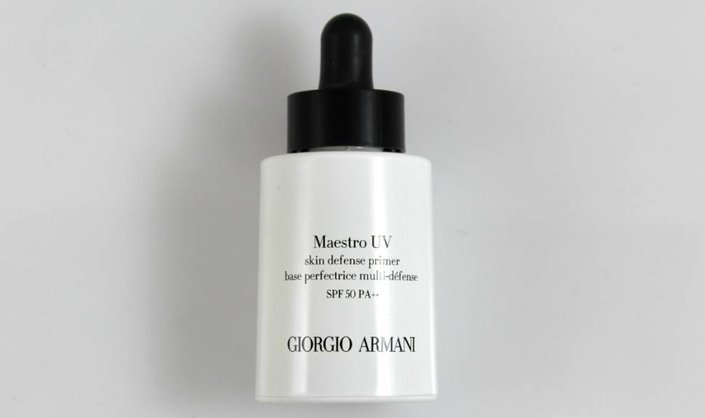 Ask any beauty aficionado what their first step is before applying makeup and chances are they'll respond with one word: primer. Setting the foundation for your foundation is a key step in ensuring not only a smooth finish, but also in getting your look to last. 
Set a Smooth Canvas
One primer with a firm place in our beauty kits is Giorgio Armani's Maestro UV Skin Defense Primer SPF 50. The lightweight primer features a hydrating silky liquid texture instantly melts onto the skin, leaving a matte-finish while fading the look of imperfections and creating a smooth canvas for an easier foundation application. 
Protect While You Prime
In addition to leaving skin looking great, the formula is also protective. Thanks to a broad spectrum SPF 50, it helps fight against visible skin damage caused by the sun, including wrinkles and other signs of premature skin aging. The primer features transparent anti-UVA/UVB filters that create an invisible barrier, absorbing harmful rays before they reach the skin's surface, making it a perfect option for a daily wear SPF under your makeup. 
Read more

Back to top