Masquerade Ball: Our 4 Favorite Face Masks
October 31, 2016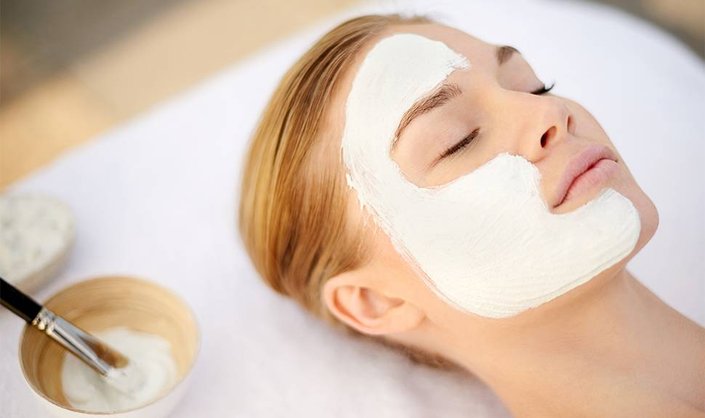 Dull complexion? Clogged pores? Uncomfortably dry skin? There's a face mask out there for that. Indeed, the options—mineral, clay, tea, charcoal, mud, just to name a few—are seemingly endless. Best of all, most of them (the good ones, anyway) can help to conquer most of your skin woes. Since the oversaturated mask market can be difficult to navigate, we're leading the way by sharing our all-time favorite face masks, below!
Decléor Aurabsolu Instant Glow Hydrogel Mask
Have skin that's lost its luminosity? This hydrogel sheet mask can help unveil a complexion that looks even, radiant, plumped, and well-rested…in just 10 minutes! Apply it once a week on cleansed skin and let it work its magic. Gently massage any excess product into skin once the mask is removed.  
Warning: You might look virtually unrecognizable (and let's face it: a bit scary) for a hot sec. If you live with someone, give them a heads up before you apply the sheet mask. It's the right thing to do.
Decléor Aurabsolu Instant Glow Hydrogel Mask, $20
The Body Shop New Expert Face Masks
The Body Shop recently released a collection of five expert face masks—Beauty Recipes from Nature—that pay homage to five unique beauty traditions and target skin woes ranging from congested pores, parched skin, dull, fatigued complexion, and loss of radiance. Choose from the British Rose Fresh Plumping Mask, Ethiopian Honey Deep Nourishing Mask, Chinese Ginseng and Rice Clarifying Polishing Mask, Amazonian Acai Energizing Radiance Mask, and Himalayan Charcoal Purifying Glow Mask. Just don't ask us to pick our favorite amongst the bunch. It's a five-way tie, for sure. 
The Body Shop New Expert Face Masks, $28
Vichy Mineral Masks
Vichy recently unveiled three new face masks—all formulated with the brand's exclusive mineralizing water from the French volcanoes—to help target various skin concerns. The Quenching Mineral Face Mask helps to hydrate dry, uncomfortable skin. The Double Glow Peel Face mask helps to gently remove dead skin cell buildup on the skin's surface to reveal a brighter, more radiant complexion. And lastly, the Mineral Pore Purifying Clay Mask helps to absorb excess oil and impurities for skin that's cleaner and softer-feeling. Can't pick just one? We don't blame you. Try them all and give multi-masking a-go!
Vichy Mineral Masks, $20
Garnier Clean+ Pore Purifying 2-in-1 Clay Cleanser/Mask
Oily skin types will love this creamy clay-based formula infused with charcoal to help draw out impurities like a magnet. Bonus: It doubles as a cleanser to help remove surface grime.
Garnier Clean+ Pore Purifying 2-in-1 Clay Cleanser/Mask, $7.99
Read more

Back to top