Kiehl's Just Released a Mask in Partnership With John Legend for Earth Day
March 26, 2019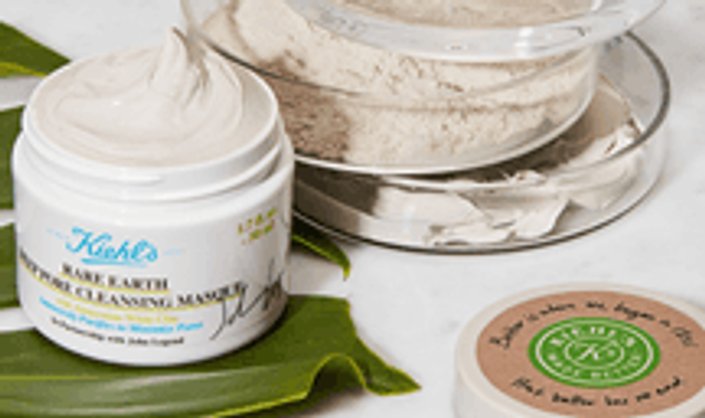 To celebrate Earth month, Kiehl's just launched a new limited edition product in partnership with John Legend as part of their ongoing Made Better initiative to support environmental sustainability. The result: a cult classic with a slight facelift. The new Kiehl's Made Better x John Legend Limited Edition Rare Earth Mask features the fan-favorite Rare Earth Deep Pore Cleansing Masque in a travel-size size jar redesigned by the singer himself, complete with his signature. The upgraded mask makes the perfect addition to your skincare routine — and your shelfie. 
"Kiehl's has been making wonderful products for years, and I'm glad they're making a real effort to make those products more responsibly and sustainably. Every organization and individual needs to think about ways to contribute to a healthier world," explains Legend in a press release. 
Kiehl's first introduced Made Better in 2018 as a platform to promote the brand's ongoing sustainability efforts through formulation, packaging, manufacturing and recycling. With these standards in mind, the new, limited edition Rare Earth Mask features fairy traded Amazonian White Clay, a top label made from repurposed coffee bean bag fibers and post-consumer waste, and a jar made from 30% post-consumer recycled plastic. f that wasn't enough of a reason to support Kiehl's and their environmentally-friendly mission, all of the proceeds up to $25,000 from the John Legend Limited Edition Rare Earth Mask will go to the Earth Day Network and their Great Global Cleanup campaign, taking place in 13 cities across the country. 
"A world made better is a world that is more peaceful, more loving, more just, and more sustainable. If each of us can make a difference in only 10 minutes, imagine what we could achieve in 10 days, 10 months, or even 10 years," said Legend. 
Read More:

This Customizable Kiehl's Deal is Too Good to Miss — Trust Us

Why You Shouldn't Use Your Overnight Mask as a Moisturizer
Read more

Back to top