Editor's Pick: 3 New Mineral Face Masks We Love
August 26, 2016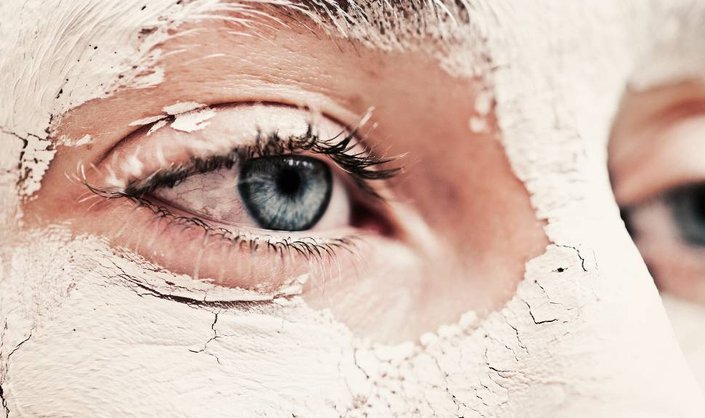 The MVP of all of Vichy's French skin care products is the brand's exclusive mineralizing water from the French volcanoes. The mineral-rich water—15 rare minerals to be exact—can be found in each of the brand's formulas, from serums to micellar waters to its latest launch…face masks! Vichy's three new masks—which retail for $20 each—can be used up to twice a week to give your skin care routine a little mineral-rich upgrade. Learn more about the brand new Vichy mineral masks, below.
Quenching Mineral Face Mask
The brand's first mineral hydrating face mask is enriched with Vichy's mineralizing thermal water and vitamin B3 to help give dry, uncomfortable skin a soothing burst of hydration. The mask can help to strengthen the skin's moisture barrier function to help it better protect against external aggressors. It offers an immediate sensation of coolness, making it perfect for the hot days we experience during the transition between summer and fall. Apply the mask to cleansed skin and leave up for five minutes. Massage the excess into your skin or wipe it away with a cotton pad—no rinsing necessary!
Formulated with volcanic rock, alpha-hydroxy fruit acids, and vitamin Cg, this mask helps to gently remove dead skin cell buildup on the skin's surface, revealing a more luminous complexion and refined-looking skin. The double-peel action formula chemically and mechanically exfoliates the skin's surface. Plus, like all of Vichy's products, the mask is formulated with the brand's mineralizing thermal water! Apply to clean skin and let it sit for five minutes to allow the AHAs to chemically exfoliate skin. After time has elapsed, massage gently in circular motions to mechanically exfoliate skin. Rinse with lukewarm water.
Mineral Pore Purifying Clay Mask
At Skincare.com, we love a good clay mask, and this one is bound to be a new favorite. Formulated with a combination of two ultra-fine white clays, aloe vera extracts, and, of course, Vichy's mineralizing thermal water, the mask helps to absorb excess oil and impurities on the skin's surface. The result? Pores that appear purified and skin that feels softer! Win-win. Use the mask on clean skin, rinsing before the clay dries after five minutes have passed.
Use the masks individually or as part of a multi-masking skin care routine to help to target your specific skin care needs. If your T-Zone appears congested while your cheeks are looking a little dull, use the clay mask over your forehead, nose, and chin and the peel mask on your cheeks. Wait for five minutes and rinse. Finish with a no-rinse application of the hydrating mask for a quick boost of moisture! 
Learn more about the benefits of multi-masking!
Read more

Back to top