The Difference Between Balms, Ointments and Salves
February 25, 2022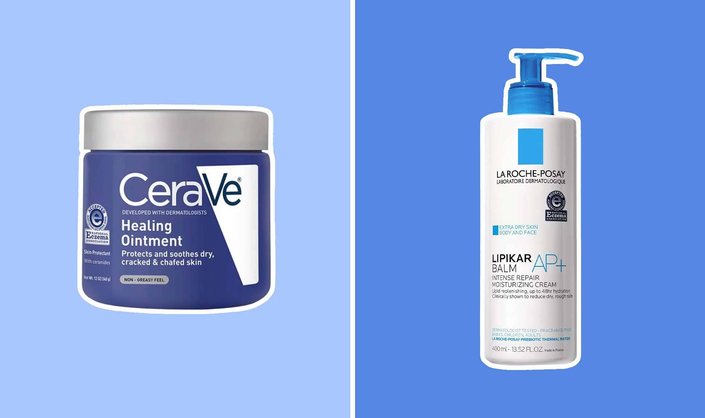 When you have dry or irritated skin, you may think balms are the primary way to revive your chapped skin. You know the scene: balms sit on top of your skin and seemingly last for hours. But, ointments or salves are also great, and in some cases might be the better option for you. 
Are ointments and balms the same? Do they have different ingredients and textures? Are they used for different purposes? Ahead, we're breaking down the differences between moisturizing balms, ointments and salves. 
What Are Ointments? 
Ointments are the softest in texture and can treat a variety of medical concerns such as eczema, itchy skin, irritation or rashes. While antibiotic ointments should be prescribed or recommended by your doctor, there are a handful of over-the-counter options available to target other skin concerns, like extreme dry skin. 
For example, the CeraVe Healing Ointment can be used to treat dry, chafing, cracked skin or injuries like sunburns, scrapes or cuts. It's highly moisturizing, non-irritating and great for all skin types, including eczema-prone skin. 
What Are Balms? 
A balm is designed to not absorb completely into your skin. Balms can be formulated to target specific areas of the body, like the lips. Some of our favorite balms include Kiehl's Lip Balm #1, which soothes and hydrates the lips and the La Roche-Posay Lipikar Balm AP+ Moisturizer, which repairs and soothes irritated skin.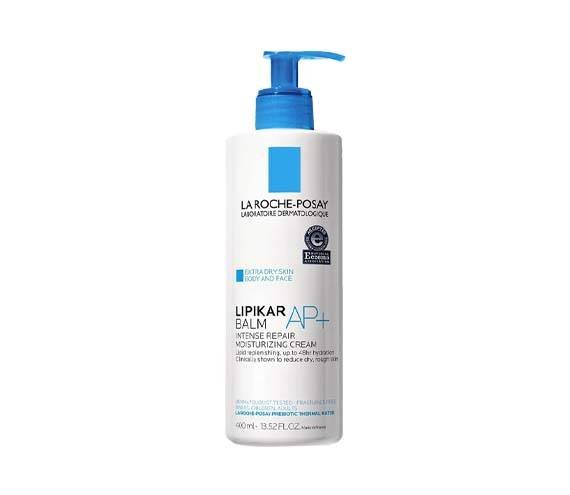 What Are Salves? 
While the terms may be used interchangeably, a salve is a subset of the ointment category. Salves are typically softer than balms yet harder than traditional ointments. They absorb deeply into the skin and are frequently infused with herbs or essential oils to treat wounds and sores.
What's the Difference Between Balms and Ointments?  
An ointment is a type of lotion used specifically for medicinal purposes. Think of them as topical emollients that directly address only one skin concern. Ointments are typically used for purposes that are antiseptic or geared towards heightened skin conditions, such as excessively dry skin. 
Balms, on the other hand, can treat either one specific concern or a handful of concerns. You'll see many balms, with a thickness similar to that of a lotion or cream, that are meant to address dry skin and another concern, such as irritation. Essentially, balms can have medicinal purposes, but not always.
Photo Credit: Juliana Campisi 
Read More:
The Soothing Cream Your Eczema-Prone Skin Needs Now
Quick Question: Can Lip Balm Make Lips Feel Drier and More Chapped?
Read more

Back to top