How to Win a Major Skincare Upgrade Courtesy of Lancôme
June 07, 2021
One of our favorite skincare splurges is the Lancôme Absolue Revitalizing & Brightening Soft Cream. The luxe moisturizer is enrobed in gold packaging and features hydrating, radiance-boosting and anti-aging ingredients. While in our experience the cream is worth its $222 price tag, you can't beat snagging it for free. We teamed up with Lancôme to give two lucky winners the Soft Cream and one grand prize winner the moisturizer and the Absolue Revitalizing Eye Cream (an almost $350 value). Starting today, you can sign up right here to win.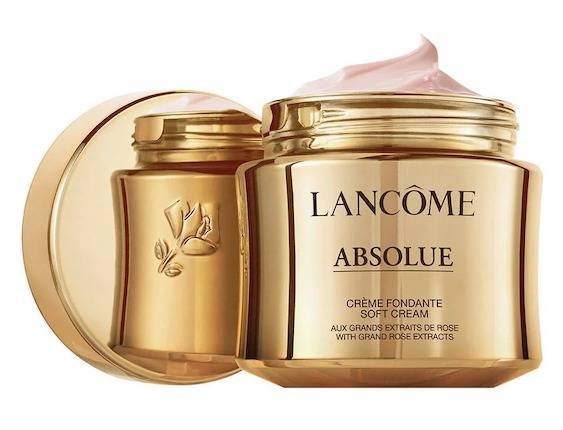 The Absolue Revitalizing & Brightening Soft Cream contains an exclusive blend of Grand Rose extract and is formulated to plump, smooth and promote a more youthful appearance. The unique texture transforms from thick and indulgent to thin and serum-like upon application, making it perfect for year-round use. The Absolue Revitalizing Eye Cream is the Soft Cream's ideal complement. Also made with Grand Rose extract, the formula helps firm and hydrate the eye area, targets puffiness and signs of fatigue and helps diminish fine lines and wrinkles. 
To give your skincare routine this major upgrade, all you have to do is sign up here for your chance to win. The sweepstakes starts today, June 7, 2021, at 12pm EST and ends on June 21, 2021, at 12pm EST.
Photo: Courtesy of Lancôme
Read More:
Our Favorite Moisturizers to Wear Under Makeup
Which Lancôme Foundation Is Right for You?
The Lancôme Absolue Velvet Face Cream Is the Perfect Summer Moisturizer
Read more

Back to top