Product Empties: 4 Must-Haves We Use to the Last Drop
June 01, 2016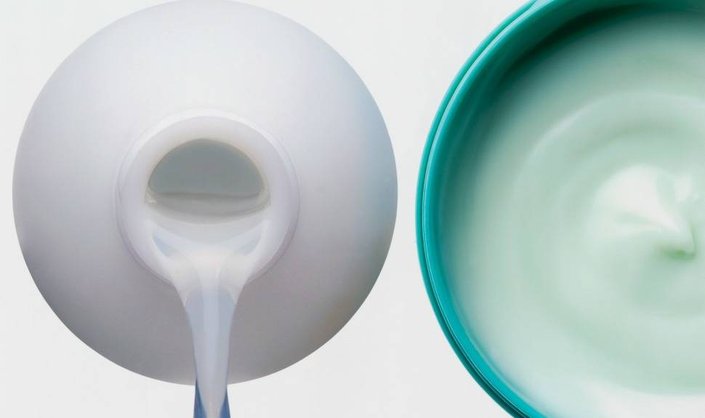 VICHY PURETÉ THERMALE 3-IN-1 ONE STEP SOLUTION
Micellar water has been a longtime go-to French beauty product, and if there's anything French women are notorious for, it's their flawless complexions. We're taking a page out of the French girl beauty book with this triple-duty micellar water cleanser by Vichy. Suitable for all skin types, it gently and effectively purifies skin of impurities, removes makeup, and soothes skin. What's more, there's no rubbing or rinsing required. Simply take a cotton pad and gently glide the solution over the entire face and eye area. Skin will be left feeling soft, hydrate, and refreshed. No wonder we can't get enough!
Vichy Pureté Thermale 3-in-1 One Step Solution, $14.50
LA ROCHE-POSAY ANTHELIOS 50 MINERAL TINTED
Sunscreen is a non-negotiable in our daily beauty routines to help protect our skin from the damaging effects of the sun's UV rays. What's tricky about sunscreen is that many feel heavy on the skin and leave behind a greasy, white residue. No, thank you! This one by La Roche-Posay is lightweight and has broad-spectrum SPF 50. It also offers a light tint of coverage to the skin for added glow, which comes in handy on days we skip foundation and concealer.
La Roche-Posay Anthelios 50 Mineral Tinted, $33.50
THE BODY SHOP OILS OF LIFE INTENSELY REVITALIZING CREAM
For a cream that's intensely hydrating and revitalizing, we look to this blend by The Body Shop. It's formulated with three seed oils—black cumin, rosehip, and camellia—from around the world, known for their hydrating properties on the skin. Instantly, skin feels nourished and boasts a smooth, silky feel without a greasy finish. 
The Body Shop Oils of Life Intensely Revitalizing Cream, $34 
KIEHL'S TURMERIC & CRANBERRY SEED ENERGIZING RADIANCE MASQUE
Face masks are one of our favorite ways to restore a youthful glow to a dull and tired complexion. This mask is formulated with cranberry extract—an antioxidant-packed berry rich in resveratrol—and turmeric extract, used for centuries to improve skin's radiance. It also contains micronized cranberry seeds that help to gently exfoliate the skin's surface. To use, apply to cleansed and toned skin and allow to dry for 5-10 minutes. Rinse-off and gently pat dry for skin that looks brighter and more energized. It's like an "instant facial" in a jar.
Kiehl's Turmeric & Cranberry Seed Energizing Radiance Masque, $32
Read more

Back to top