Here's Why You Shouldn't Use a Body Scrub on Your Face
November 24, 2021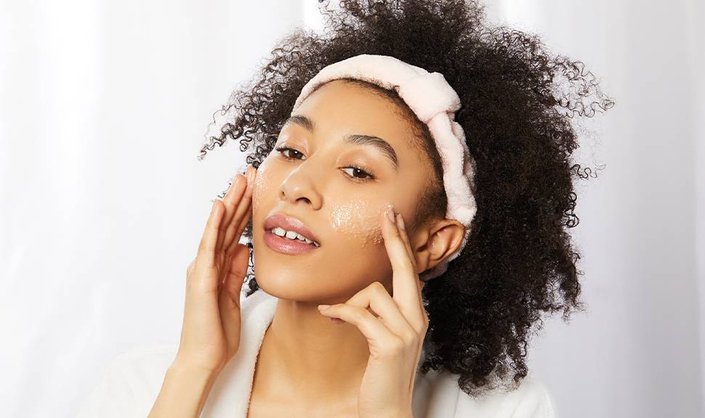 There are certain skincare mishaps that even the most passionate beauty enthusiasts are guilty of (us included.) For instance, sometimes after a long night out, you fall asleep with a face full of makeup. Other times, you touch your face with dirty hands without realizing you're doing it. And when desperate times call for desperate measures, you might even try to make your body lotion double as a face cream. It happens to the best of us, but if there's one thing that you should avoid at all costs, it's using your body scrub to exfoliate your face. With the help of Dr. Dhaval Bhanusali, a board-certified dermatologist and Skincare.com consultant based in NYC, we're revealing why this is a skincare no-no, and recommending some of our favorite facial scrubs to try instead.
Why You Shouldn't Use a Body Scrub on Your Face 
The skin on your face and body are very different. Both areas need to be exfoliated, but the same product is unlikely to be a good fit for both. "Body scrubs are typically thicker in consistency compared to facial scrubs," says Dr. Bhanusali. "They also have stronger concentrations of acids, which can be too strong for facial skin and lead to potential breakouts and irritation." Read on for more exfoliating tips and product recommendations. 
Find the Right Frequency
There is no one-size-fits-all rule when it comes to how often you should be exfoliating. We recommend you start by exfoliating just once a week and then gradually increase the number of times you exfoliate, depending on your needs. If your skin becomes uncomfortable or irritated after exfoliating, decrease the frequency of which you're scrubbing your skin or find a gentler formula.
Keep Your Current Routine in Mind
According to the American Academy of Dermatology (AAD), certain products, like those containing retinol or benzoyl peroxide, can make your skin more sensitive. Using facial scrubs when your routine includes such ingredients can lead to dry, irritated skin and even breakouts. It's important to consider your current routine and make swaps as necessary before you begin exfoliating regularly. If you just started using retinol, which increases cell turnover on its own, don't use a physical exfoliant such as a scrub along with it. 
Consider Your Skin Type
There isn't a foolproof form of exfoliation that works for everyone. Those with dry, sensitive or acne-prone skin may prefer a mild option, while oily skin types may be better suited to stronger exfoliation.
Be Gentle
Even if the product you're using is gentle in formulation, it's essential that you apply it gently. The AAD recommends applying your face scrub using small, circular motions for about 30 seconds. Then, rinse off with lukewarm water. Skip exfoliating if you have open cuts or sunburned skin.
Follow With Moisturizer
Despite following all the correct steps, exfoliating can still be drying to the skin. After rinsing off, apply a moisturizer directly onto damp skin to lock in moisture and keep your complexion hydrated. We love the La Roche-Posay Toleriane Double Repair Face Moisturizer, a gentle, fragrance-free option that helps restore the skin's natural moisture barrier with ceramides.
Our Favorite Face Scrubs
Formulated with three different sugars, açaí, monoi and grapeseed oil, this smoothing scrub offers deep yet gentle exfoliation at an affordable price tag ($12.99).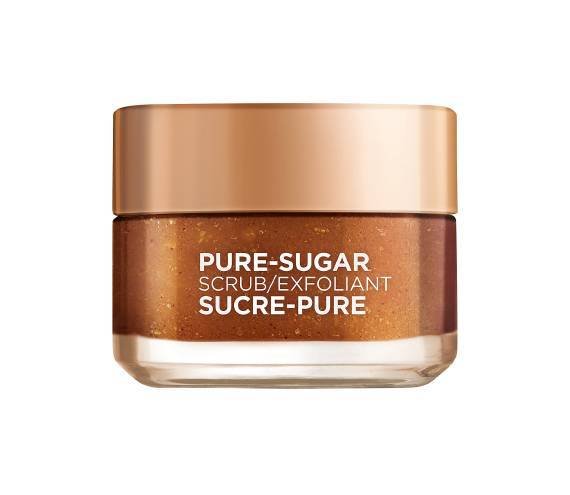 This scrub is a multi-use gem you'll want to add into your routine ASAP. It cleanses, refines the look of pores and smoothes skin. Not to mention, it's perfect for oily and acne-prone skin types, thanks to its combination of salicylic acid and detoxifying charcoal.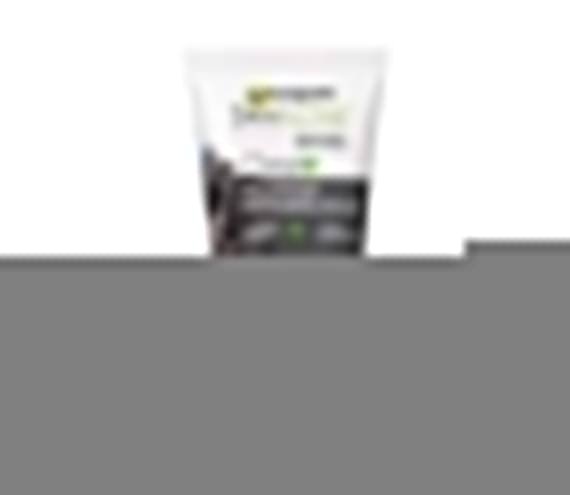 It can be tough for sensitive skin types to find scrubs that won't irritate their delicate skin, but luckily this thermal water and glycerin-infused scrub from La Roche-Posay is designed to do just that. The formula exfoliates and purifies using ultra-fine pumice particles, which helps to polish away dead skin cells without stripping your skin.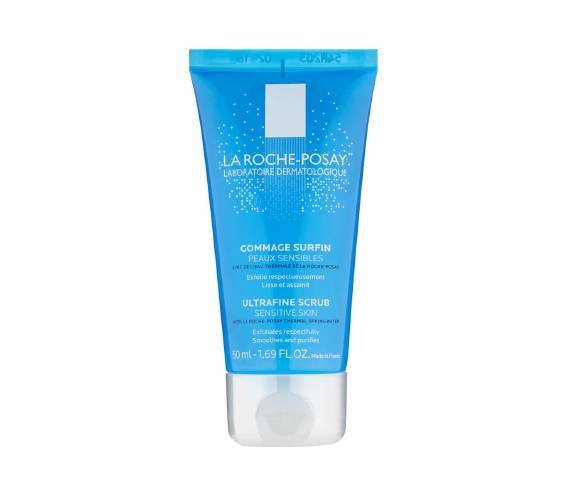 This caffeine-powered scrub is the perfect pick-me-up to refresh dull-looking skin. It's formulated with apricot kernel particles to exfoliate dead surface skin and can soften facial hair if you shave.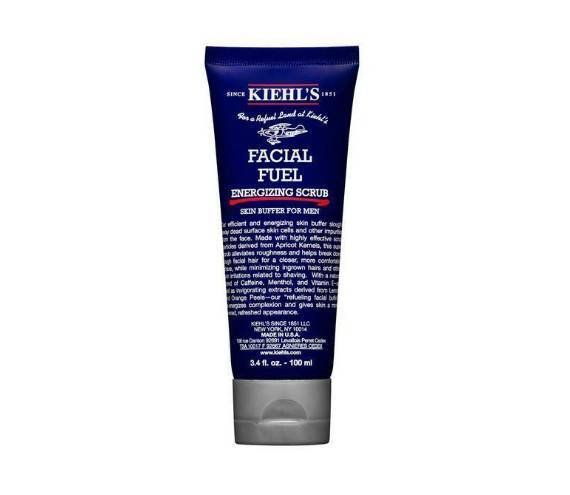 Who knew exfoliating could feel like a vacation? This tropical-smelling scrub evens out texture and removes surface cell buildup with a mix of brightening papaya and pineapple enzymes.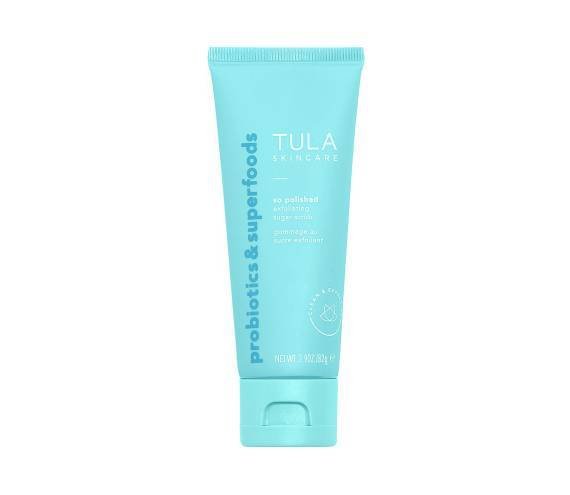 If dark marks and texture are a concern, reach for this gentle scrub with pumpkin enzymes. The exfoliating granules are similar in size to a microdermabrasion tool, which means you don't need to worry about large particles scratching the surface of your skin.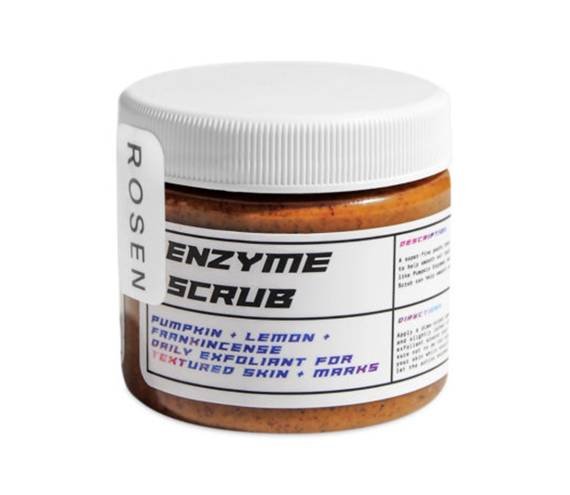 Photo: Chaunte Vaughn
Read More: 
6 Glycolic Acid Toners for Smooth, Glowing Skin
Quiz: Find the Best Moisturizer For Your Skin Type
How to Wash Your Face the Right Way (Because You Might Be Doing it Wrong)
Read more

Back to top