Signs That You've Over-Exfoliated Your Skin — Plus How to Fix It
November 06, 2020
Exfoliating your skin and sloughing away dead skin cells from its surface can offer plenty of positive skin results such as reduced dullness and improved skin texture. But exfoliating too much or opting to use harsh physical exfoliators can actually cause more harm than good. Ahead, find out how to tell if you've over-exfoliated your skin and what you can do about it.
Signs of Over-Exfoliated Skin
According to board-certified dermatologist, founder of Kwan Dermatology and Skincare.com consultant Dr. William Kwan, you can spot over-exfoliated skin because it looks irritated, red and chafed. Over-exfoliated skin may also feel very dry, sensitive and experience breakouts. If your skin is looking worse after exfoliating — or after introducing a new chemical or physical exfoliator to your regimen — it's likely that over-exfoliating is the culprit.


What to Do if You've Over-Exfoliated
If you've taken a look at your complexion and think your skin is over-exfoliated, you'll need to adjust your routine accordingly.

STEP 1: Take a Break From Exfoliating
First things first, no more exfoliation — at least for now. Dr. Kwan suggests giving your skin a break from exfoliation to allow it time to recover. If you keep going, it's probable that your skin will only become increasingly irritated.

STEP 2: Switch to Gentler Formulas
Even if your skin can normally handle more potent products, over-exfoliated skin may not be able to. Play it safe and stick to Dr. Kwan's recommendation, which is to use only gentle cleansers and moisturizers while your skin recovers. Try the CeraVe Cream-to-Foam Hydrating Cleanser for its formula made with hydrating hyaluronic acid and ceramides to help protect your skin's barrier.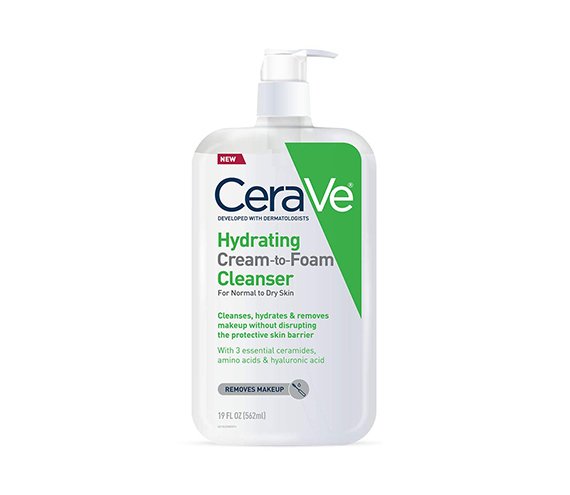 STEP 3: Address Skin Irritation and Chafing
To help comfort over-exfoliated skin, try using a soothing balm like the La Roche-Posay Cicaplast Baume B5 or a protective ointment, like the CeraVe Healing Ointment.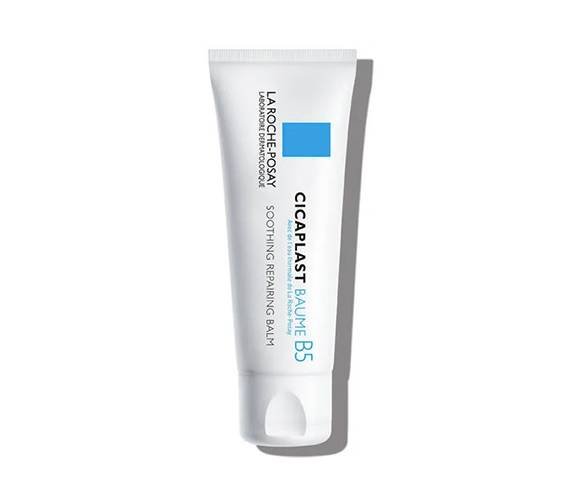 How to Avoid Over-Exfoliating
After you've properly taken care of your skin and helped to reduce visible signs of irritation caused by over-exfoliating, you can slowly start reintroducing exfoliation to your skin-care routine. Try these five steps to get your exfoliating regimen back on track.

STEP 1: Weigh Your Options
There's more than one way to exfoliate, and the option you choose could impact how your skin reacts. Selecting a product that isn't right for your skin type makes it all the more likely you'll see over-exfoliation or skin irritation. According to the American Academy of Dermatology, those with oily skin may be better suited to stronger physical exfoliation, while those with dry, sensitive, dark spot- or acne-prone skin may prefer a mild chemical exfoliator, like the First Aid Beauty Skin Lab Resurfacing Liquid.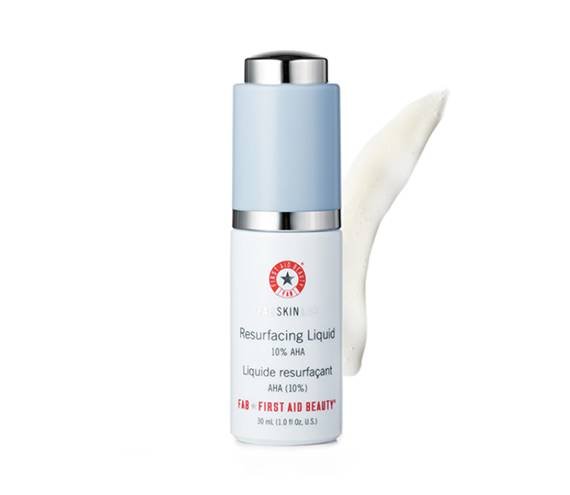 STEP 2: Consider the Rest of Your Routine
It's possible that the products you're already using have made your skin more sensitive to exfoliation. If you're using other active ingredients like retinol or benzoyl peroxide, make sure to alternate days when you're exfoliating and using those ingredients so that you're not increasing your skin's sensitivity. 

STEP 3: Find the Right Frequency
The most important thing you can do when trying to avoid over-exfoliating your skin is to be cautious with how often you exfoliate. How often you exfoliate should depend on your skin type and the exfoliation method selected; the more aggressive the method, the less often you'll need to exfoliate. 

To determine what's right for you, start slow. Dr. Kwan typically recommends exfoliating only once a week. If you think your skin can handle more, gradually increase the frequency, being sure to look out for signs of irritation or over-exfoliation.

STEP 4: Be Gentle During Application and Removal
How you apply (and remove) your exfoliator matters. Whether you're using a face scrub or an alpha-hydroxy-acid (AHA) or beta-hydroxy-acid (BHA), be sure to apply the product gently in small, circular motions. For a physical exfoliator for the body, the AAD says to only massage it into your skin for about 30 seconds. Then, rinse off with lukewarm water. 

STEP 5: Always Follow With Moisturizer or Oil
This tip may not prevent over exfoliation, but it will keep your skin looking its best after exfoliating. Because exfoliating can be drying, it's a must to apply moisturizer afterward. 
Photo: Chaunte Vaughn 
Read More: 
5 Exfoliation Tools You Can Use From Head to Toe
How to Exfoliate Your Legs for Smooth Skin This Season
Don't Exfoliate Your Face With a Body Scrub — Here's Why
Read more

Back to top