Our 3 Favorite Products for Sun-Kissed Skin, Without the Sun
August 08, 2016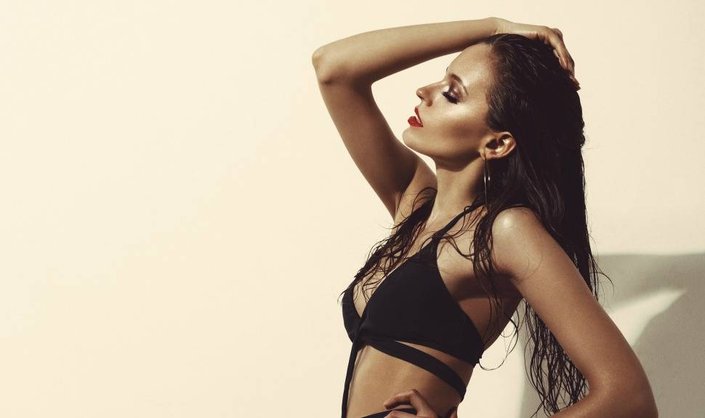 KIEHL'S SUN-FREE SELF-TANNING FORMULA
This lightweight, non-greasy formula—with apricot kernel oil, cocoa seed butter, and vitamin E—provides the sun-kissed glow you're looking for without the risk of sun damage. It absorbs instantly leaving no streaks or splotches, for which we are eternally grateful. To use, apply a generous amount of tanning lotion evenly to skin. If you want a more intense color, all you have to do is apply more product. Easy, peasy. 
Kiehl's Sun-Free Self-Tanning Formula, $22.50
L'ORÉAL PARIS SUBLIME BRONZE SELF-TANNING SERUM
For a natural-looking, streak-free tan that lasts up to two weeks, follow these instructions. First, cleanse and exfoliate your skin. Next, apply an oil-free moisturizer to any dry areas. Then, take this self-tanning serum and apply it evenly all over your body. Use it sparingly around areas of thick skin, like the ankles, knees, and elbows. For best results, continue to apply the serum over your entire body for three consecutive days. 
L'Oréal Paris Sublime Bronze Self-Tanning Serum, $10.99
THE BODY SHOP HONEY BRONZE SHIMMERING DRY OIL 
Get a head-to-toe sun-kissed glow with this body oil subtly scented with honey and monoi. Choose from two different shades—Honey Gold for a golden hue, and Honey Kissed for a darker color—both of which can be intensified by layering. Reap the benefits of a streak-free, even glow without any of the sun's harmful side effects! 
The Body Shop Honey Bronze Shimmering Dry Oil, $22
Always make sure to wash your hands immediately after you're done applying self-tanner. Aside from being a dead giveaway of using self-tanner, orange palms don't look good on anybody. Period.  
Want to help prolong the life of your fake tan? Follow these foolproof tips to enjoy your glow longer! 
Read more

Back to top