Ampoules Are the Upgraded Serum You Need in Your Routine
February 28, 2022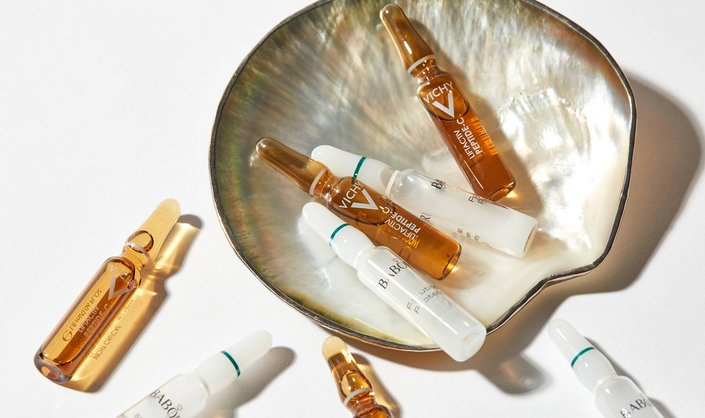 Korean beauty trends have influenced the skincare world in more ways than we can count. From introducing us to sheet masks, essences and even ten-step routines, we love incorporating K-beauty practices into our skincare routines. Currently we're obsessed with ampoules — serum-like products that are designed to address very specific skin concerns. Keep reading for a deep dive on ampoules, including what they are, how to use them and some of our favorites to try.
What Are Ampoules?
Ampoules contain high concentrations of specific ingredients that address a variety of skin concerns including dull skin, dryness, signs of aging, rough texture, discoloration, dark spots and more. Think of them as a serum, just with a higher potency. Though ampoules and serums are similar, ampoules often come in either plastic or glass vials that contain the optimal dosage for maximum efficacy. Plus, the single-dose packaging ampoules are very portable, making them a great product to travel with. 
Do I Need an Ampoule?
If you're searching for a way to address a skin concern with more potency than your current serum, ampoules are the way to go. They're relatively easy to incorporate into your skincare routine — depending on your formula of choice, you can apply it before your serum. To apply, carefully break open the vial and smooth the entire pre-portioned amount onto your skin. Once it has absorbed into the skin, you can follow up with your serum and moisturizer. 
Looking to add an ampoule to your routine? Find some of our favorites ahead. 
Working as a two week brightening treatment, these ampoules are designed to diminish dullness and even out your skin tone with a blend of activated vitamin C, glycolic acid, lactic acid and phytic acid. After the regimen is complete, skin's radiance is said to improve resulting in a rejuvenated complexion.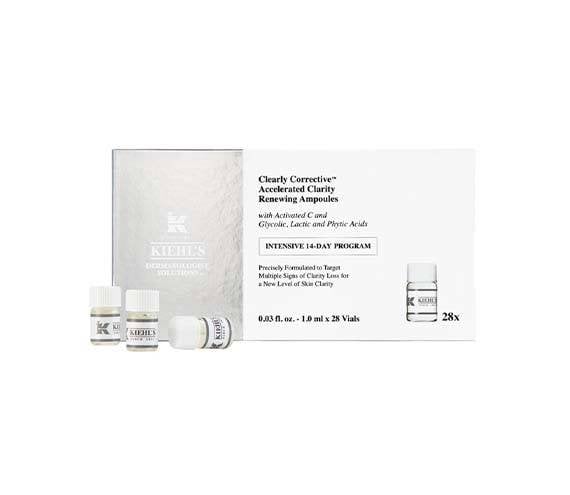 This dual-phased formula works to reduce the appearance of fine lines and wrinkles and unveil a gorgeous, natural glow. It includes a 25% oil phase with moisturizing sunflower seed oil, vitamin E and rose oil, and a 75% essence phase packed with tri-ceramides, hyaluronic acid, salicylic acid and bifidus prebiotic to repair the skin's moisture barrier.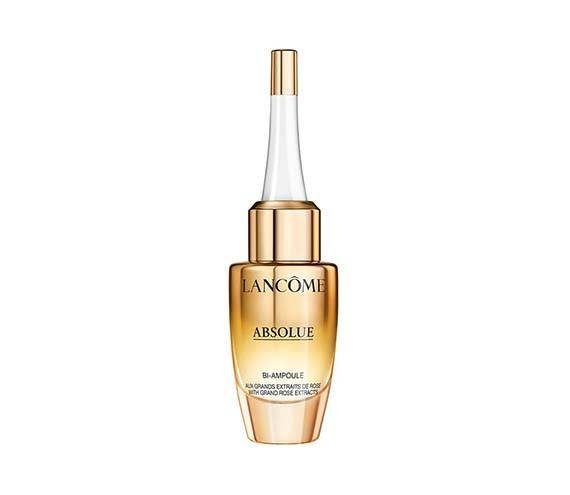 Formulated with anti-aging peptides, 10% pure vitamin C and hyaluronic acid, these ampoules address signs of aging like wrinkles, loss of firmness and lack of radiance in the skin. Plus, the regimen comes in convenient 10 or 30-day packages.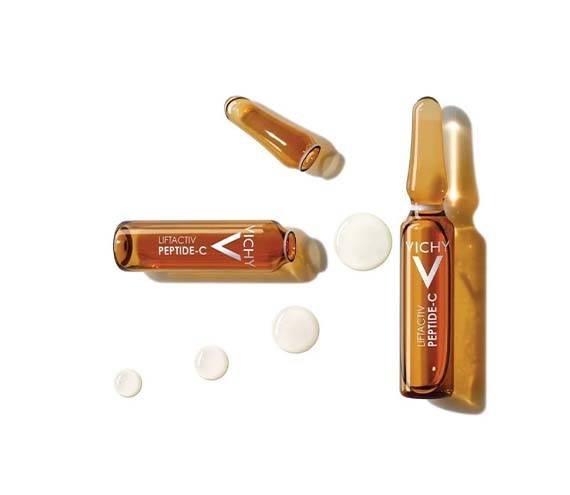 These ampoules are specially made to protect the skin against environmental pollution like UV radiation, harmful blue light, smoke and smog. Housed inside the tiny vials is an active concentrate of probiotics and vitamin E to strengthen the skin barrier and keep your complexion fresh.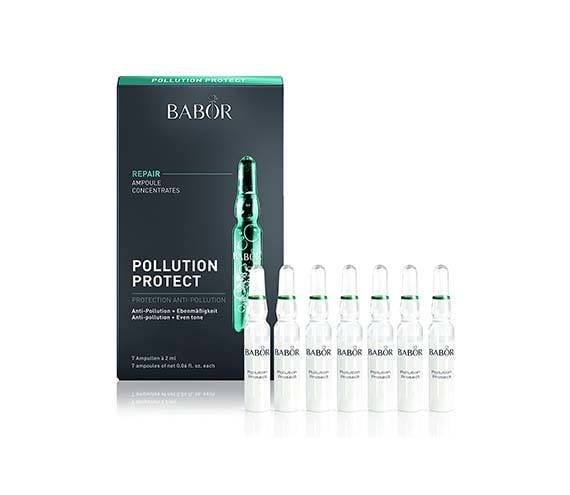 Made with a potent blend of vitamin C, proteoglycans, pre-proteoglycans and hyaluronic acid, this liquidy formula helps support skin firmness and elasticity to improve the appearance of wrinkles and fine lines as well as promote a radiant, hydrated complexion.
Photo: Chaunte Vaughn
Read More:
A 7-Step Korean Beauty-Inspired Routine With Our Favorite Kiehl's Products
How to Try the 10-Step Korean Skincare Routine
A Simple Korean Skincare Routine for Men
Read more

Back to top