Editor-Approved Hyaluronic Acid Serums to Boost Your Skin's Moisture
February 03, 2023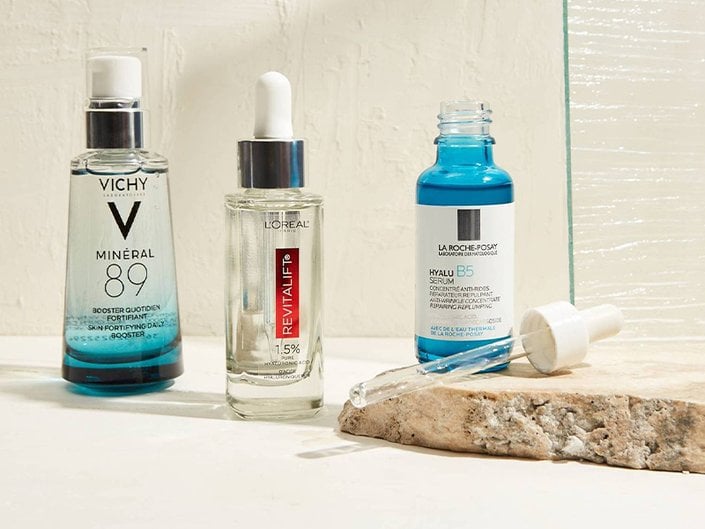 When it comes to getting hydrated, dewy skin, hyaluronic acid is essential. It helps combat dry patches, amps up hydration and makes a great addition to practically any skincare routine. According to a study in the National Library of Medicine, while your skin has natural stores of hyaluronic acid, these levels decrease with age. To avoid missing out on moisture, consider adding a hyaluronic acid serum to your skincare routine. Ahead, find some of the best hyaluronic acid serums (plus details on what we love about each product) that will give your skin a boost of much-needed hydration.
What Is Hyaluronic Acid Serum — and What Does It Do?
Hyaluronic acid is a powerhouse skincare ingredient that can carry 1,000 times its weight in water, so using a few drops of it morning and night is a great way to increase moisture. In other words, it pulls water into your skin. It also has plumping effects, so it's great for combating signs of aging like fine lines, wrinkles and loss of elasticity. While many different types of skincare products are formulated with hyaluronic acid, using a serum is a potent and effective way to incorporate the ingredient into your routine.
When to Use Hyaluronic Acid Serum
As with other kinds of serums, hyaluronic acid serum makes an ideal second step in your skincare routine after cleansing. Depending on your skincare needs and concerns, you can follow it up with moisturizer or wear it on its own. Hyaluronic acid serums can typically be used twice a day — in the mornings and evenings — but be sure to follow the instructions on the package or consult with a board-certified dermatologist.
The Best Hyaluronic Acid Serums
Formulated with pure hyaluronic acid, proxylane and botanical extracts, this serum hydrates the surface layer of the skin, improves the appearance of fine lines and increases hyaluronic acid levels by 30%. Upon initial application, it's a little thicker and has a heavier viscosity than you might expect. But once you press it into the skin, the product feels weightless. When our editors incorporated this into both their morning and nighttime routines for two months, their skin appeared plumper, healthier and looked more youthful than pre-use.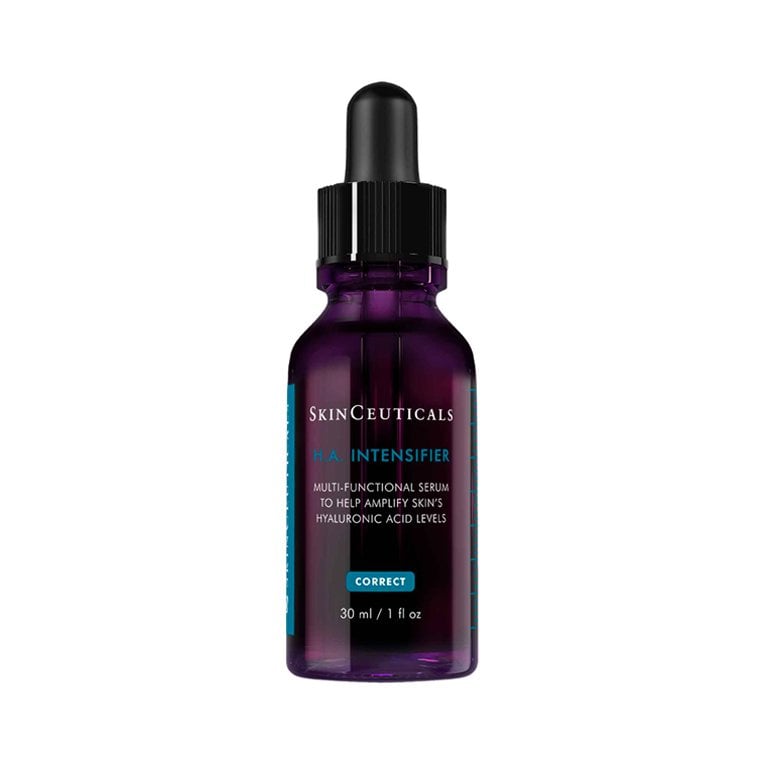 Winter can be hard on skin. The dry air and cold temperatures tend to wreak havoc on our complexions, leaving us with dry patches. Thankfully, the La Roche-Posay Hyalu B5 Hyaluronic Acid Serum gives an extra boost of hydration. This serum amps up its effectiveness by including vitamin B5, an ingredient that helps repair the skin's moisture barrier and promote long-lasting hydration.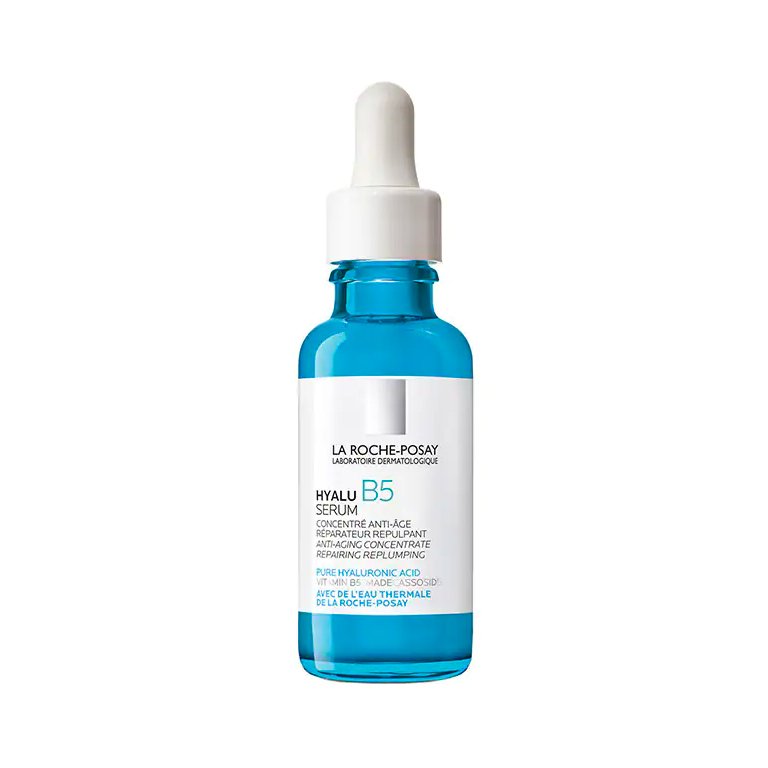 Use the Vichy Aqualia Thermal Face Serum to boost and lock in moisture for an impressive 48 hours. It also helps support the skin's moisture barrier function. The best thing about this serum? It won't feel sticky or oily on your skin.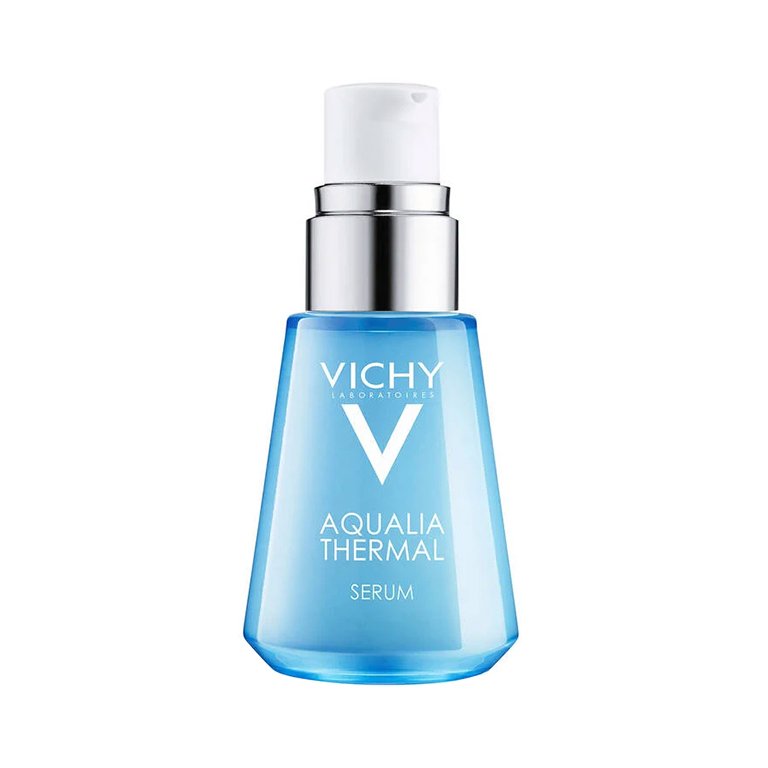 We love this product because it combines three different skincare essentials — a moisturizer, an eye gel and a hyaluronic acid serum — in one. Enriched with hyaluronic acid and aloe vera, it feels comfortable and refreshing as it absorbs into your skin, leaving behind no residue. Since it's also an eye cream, it helps minimize under-eye puffiness.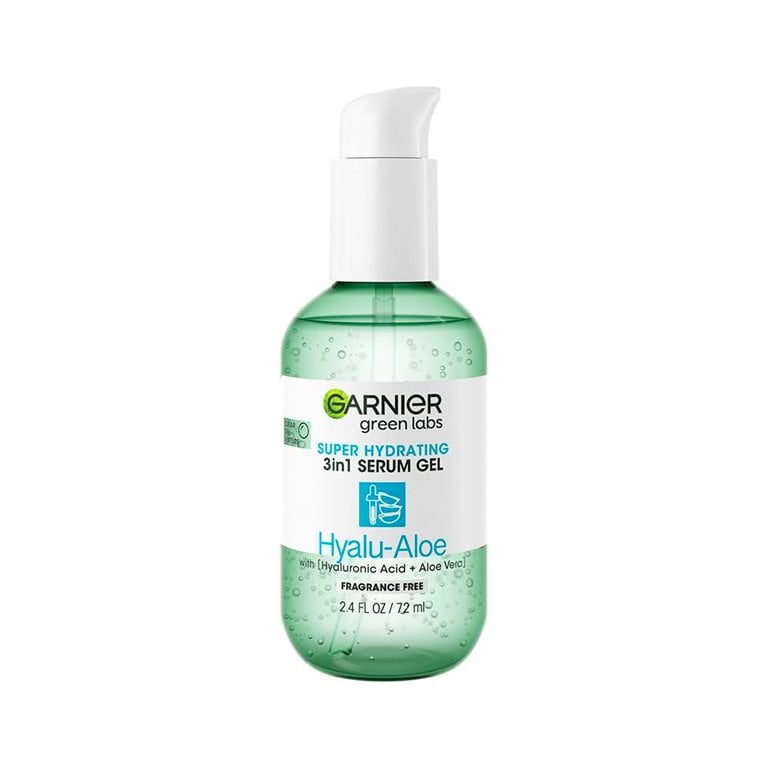 One of our main concerns when adding a new serum to our skincare routine is how it will wear throughout the day. Will it pill under makeup? Will it dry us out in the long run? Is it a solution-driven product or just a short-lived fix? With the CeraVe Hydrating Hyaluronic Acid Serum, we don't have to worry about these problems. The texture is gel-like but extremely hydrating, so we feel comfortable using it as either a replacement for our moisturizer or as an additional step in our routine. With three ceramides and vitamin B5 in the formula, the serum helps to restore skin and promote a healthy moisture barrier. Plus, the product has MVE patented technology, so it continues to release moisture for 24 hours rather than providing only short-lived relief post-application.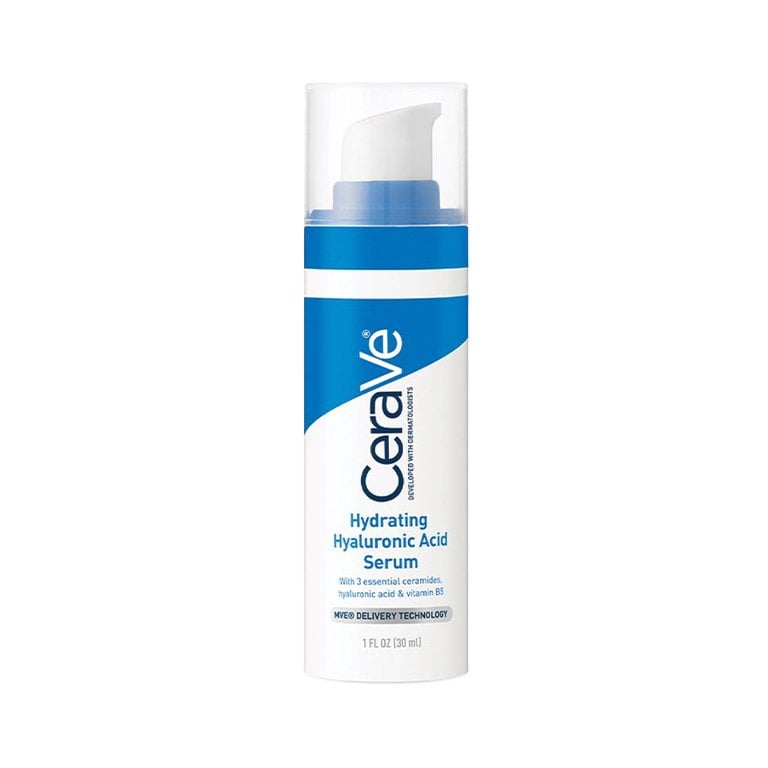 If you want plumper, firmer skin, try the Youth to the People Triple Peptide + Cactus Oasis Serum. The combination of three moisturizing peptides, hyaluronic acid and replenishing cactus stem helps support your skin's collagen production. The result is bouncy, youthful-looking skin.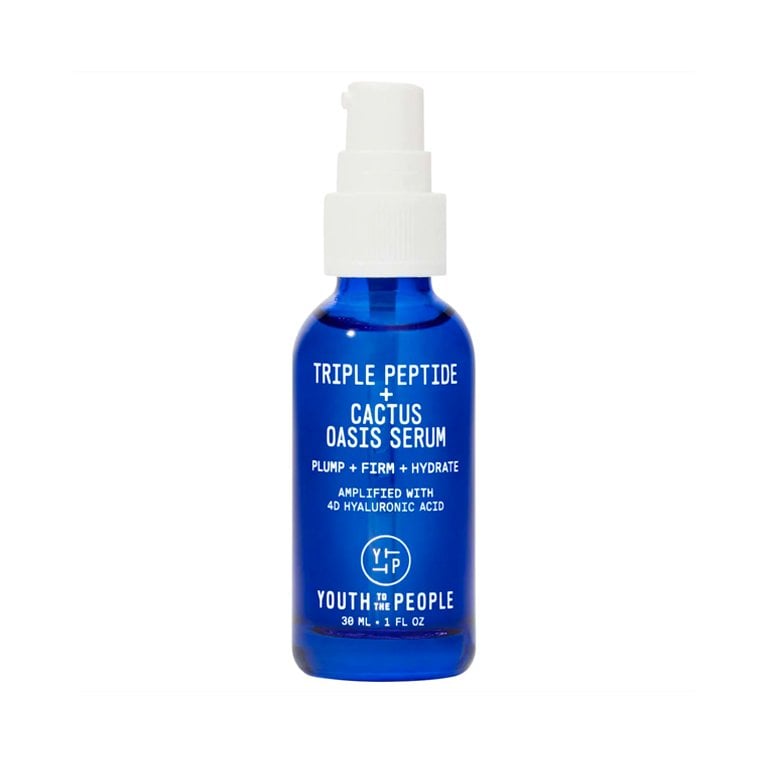 This oil-free serum from SkinCeuticals is suitable for all skin types — dry, normal, oily, combination and sensitive. With a combination of B5 and hyaluronic acid, it helps bind moisture to your skin and replenish its moisture. Since it's lightweight and oil-free, it makes a great moisturizer for acne-prone skin.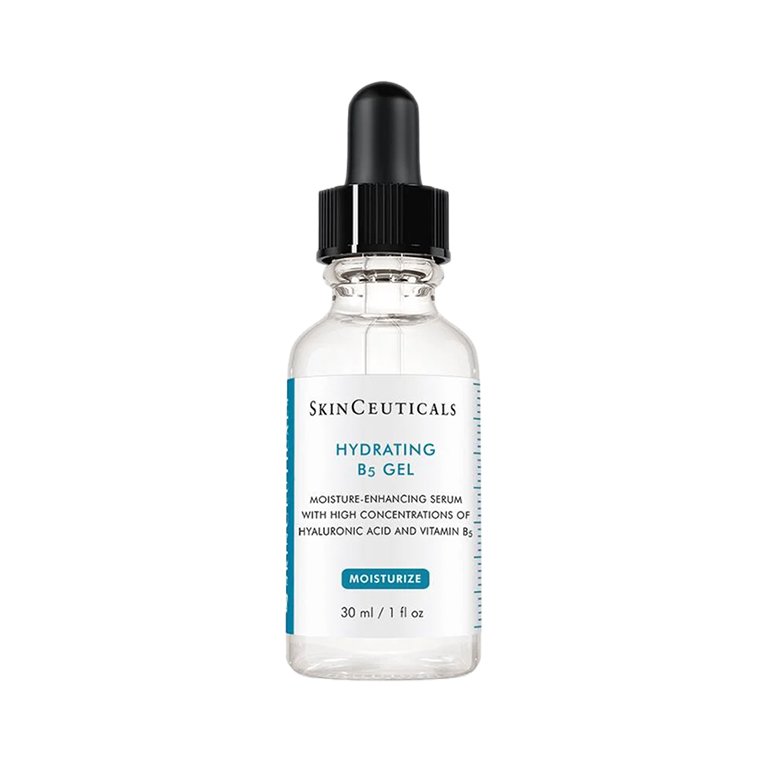 You can pick up this L'Oréal Paris serum next time you're browsing the skincare aisle at the drugstore. It's lightweight, fast-absorbing and effective. Within just one week, it made our editors' skin feel hydrated and our fine lines and wrinkles less noticeable. Plus, it's fragrance-, paraben- and dye-free, so it's perfect for anyone with sensitive skin. The final verdict? If anti-aging is a concern, this is a must-have skincare serum.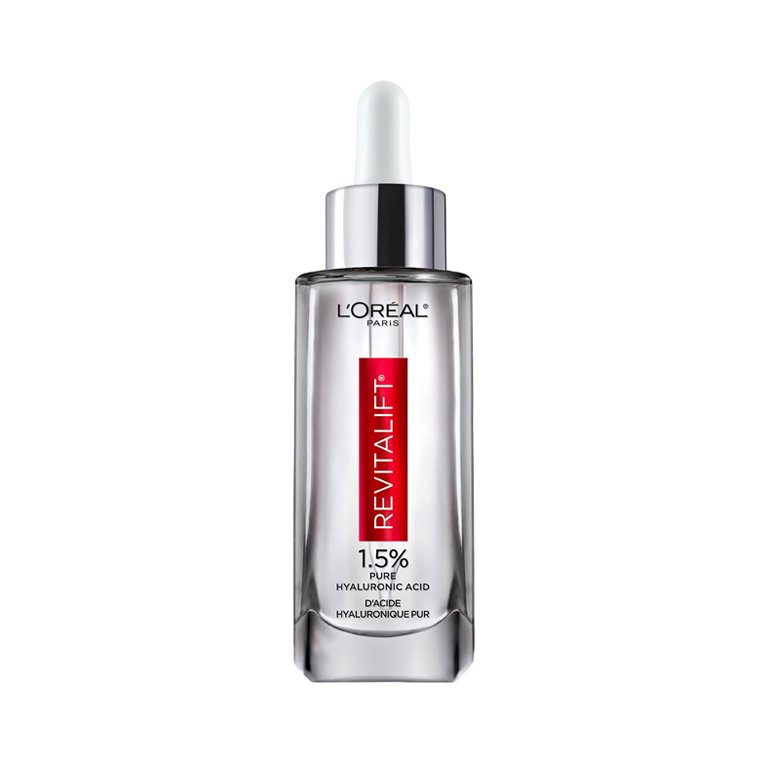 The Kiehl's Vital Skin-Strengthening Hyaluronic Acid Serum works to target visible signs of aging caused by environmental stressors like pollution and sun exposure. It reduces the appearance of fine lines, leaving your skin looking more radiant and youthful.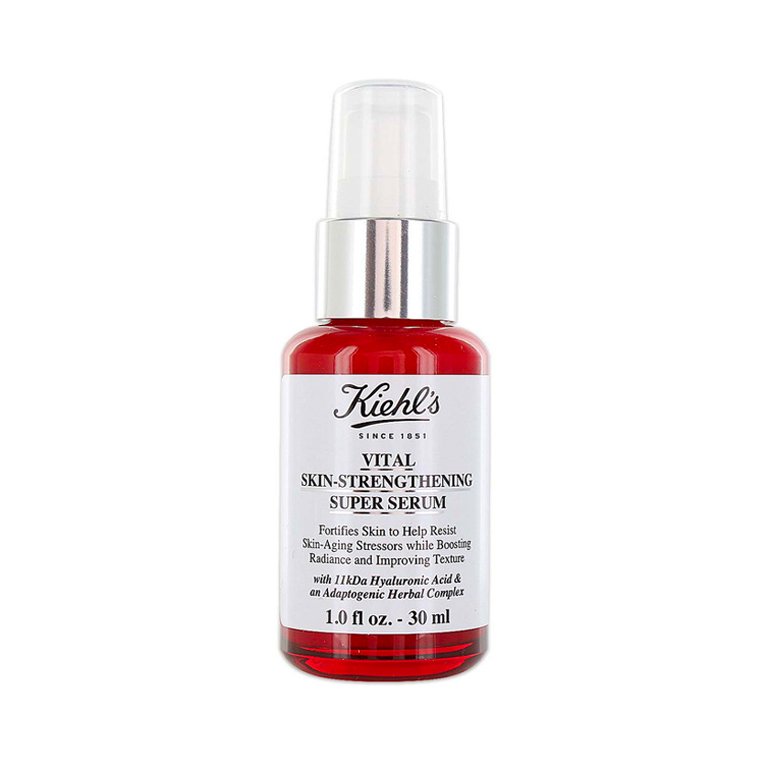 Say goodbye to fine lines with the IT Cosmetics Bye Bye Lines Hyaluronic Acid Serum. Not only does the 1.5% concentration of hyaluronic acid plump and smooth fine lines, but the peptides and vitamin B5 in the formula give your skin a supple feel, as well.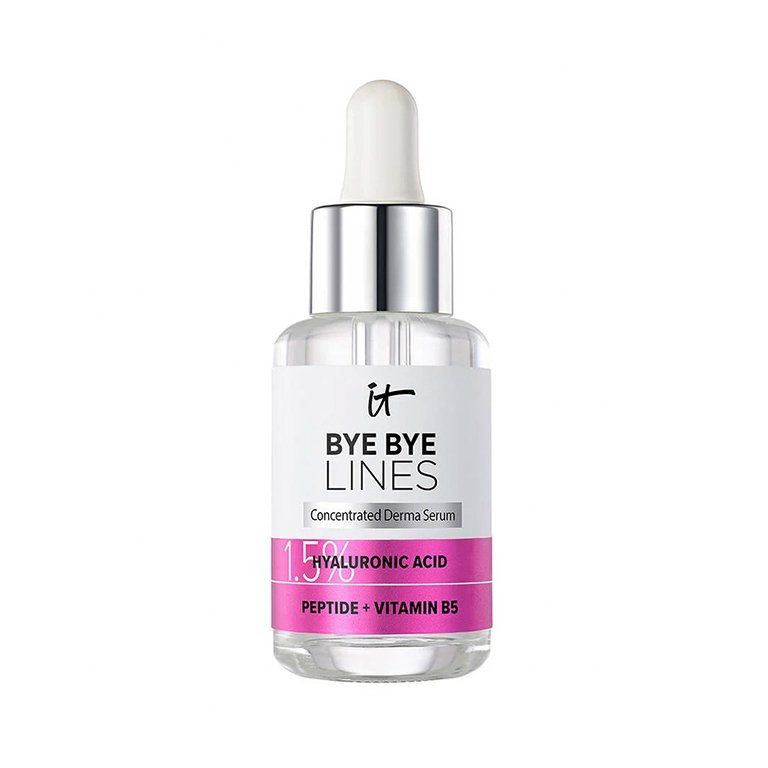 This formula is one of our favorites for combating tight, itchy and dry skin. With Vichy Mineralizing Thermal Water and hyaluronic acid, the lightweight serum helps to protect your skin from aggressive environmental factors like pollution, harsh weather and stress. Use this formula as a second step in your routine post-cleanser. While it can be used in place of a normal moisturizer, we recommend layering it underneath one during the winter.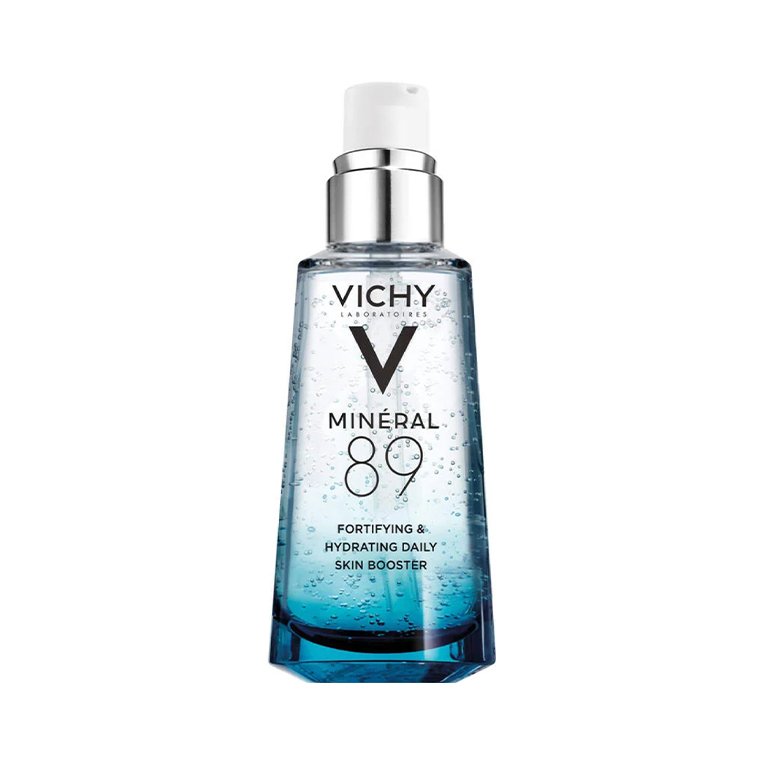 Level up your serum game by incorporating one for your body into your skincare routine, too. Check out this option from Nécessaire for hydration from head-to-toe. We love that this replenishing skin treatment has a Seal of Acceptance from the National Eczema Association.
The Summer Fridays Dream Oasis Serum has a, well, dreamy combination of soothing, hydrating ingredients including squalane, glycerin, hyaluronic acid, colloidal oatmeal and aloe. According to the brand, the jelly consistency is extremely lightweight and absorbs quickly into your skin.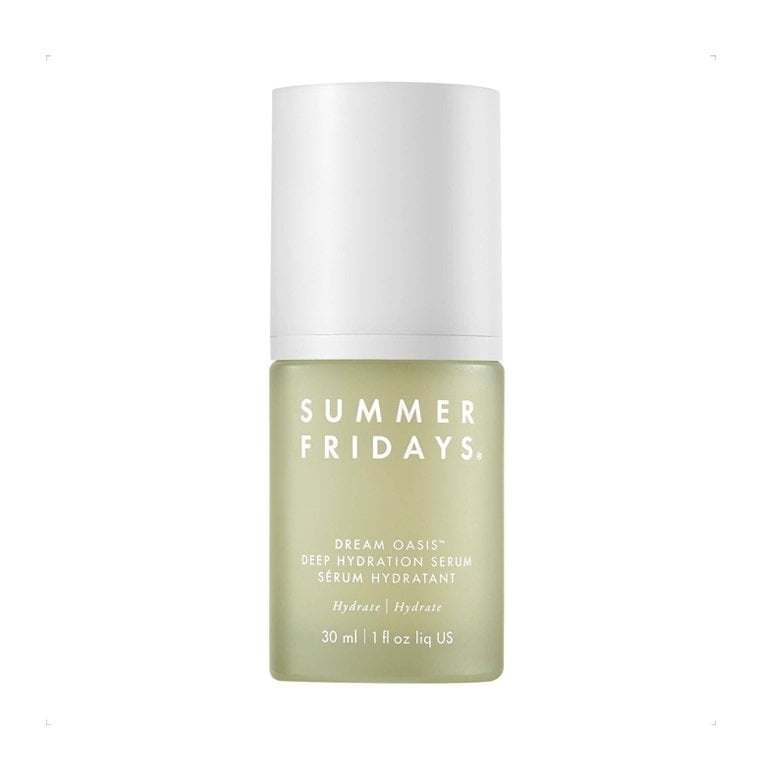 Use the OSEA Hyaluronic Sea Serum to help your skin maintain optimal moisture levels throughout the day. Formulated with hyaluronic acid, seaweed and snow mushroom, it smooths out fine lines and wrinkles. For the best results, apply it all over your face after cleansing and lock in the hydration with your favorite moisturizer.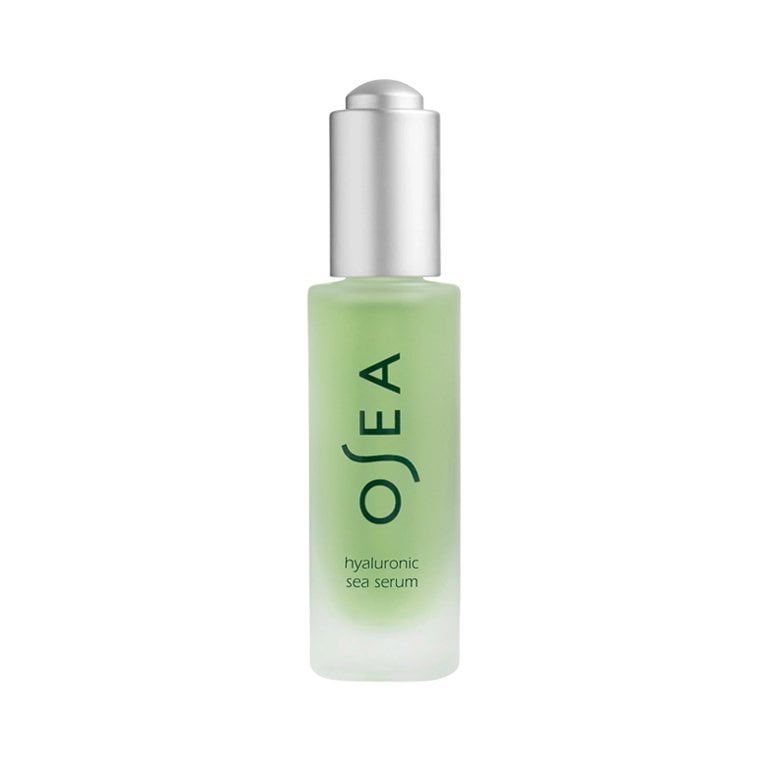 The Glossier Super Bounce Serum is designed to give you bouncy, smooth skin. Since it was specifically designed to layer with moisturizer and makeup, it's silky and never sticky, according to the brand.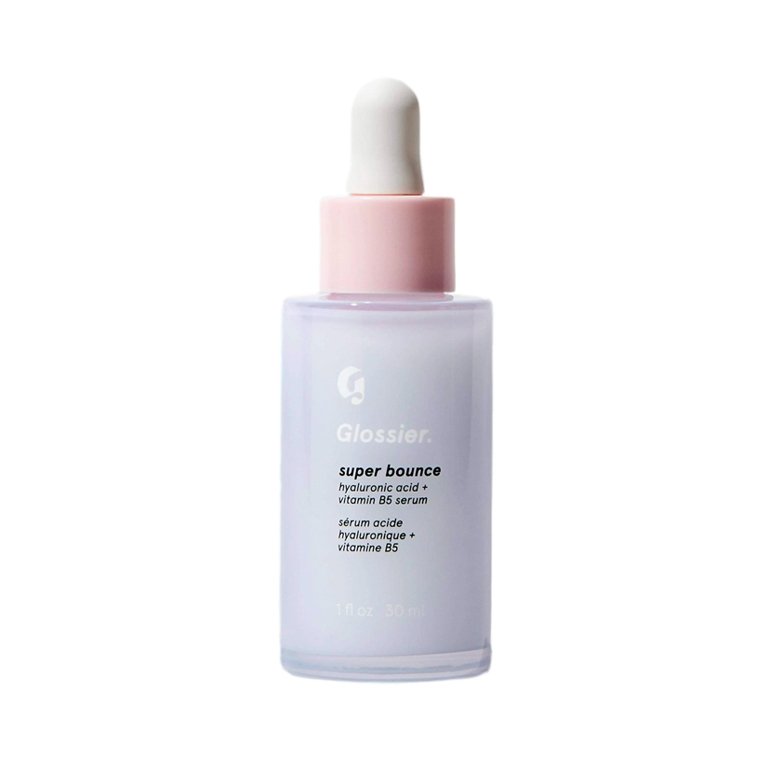 For an extra dose of hydration, add the Dr. Barbara Sturm Hyaluronic Serum to your daily skincare routine. As the brand explains, it helps reduce the formation of wrinkles, which can be caused by dehydration to your skin. Apply a few drops of it to your face and neck, then gently pat it into your skin.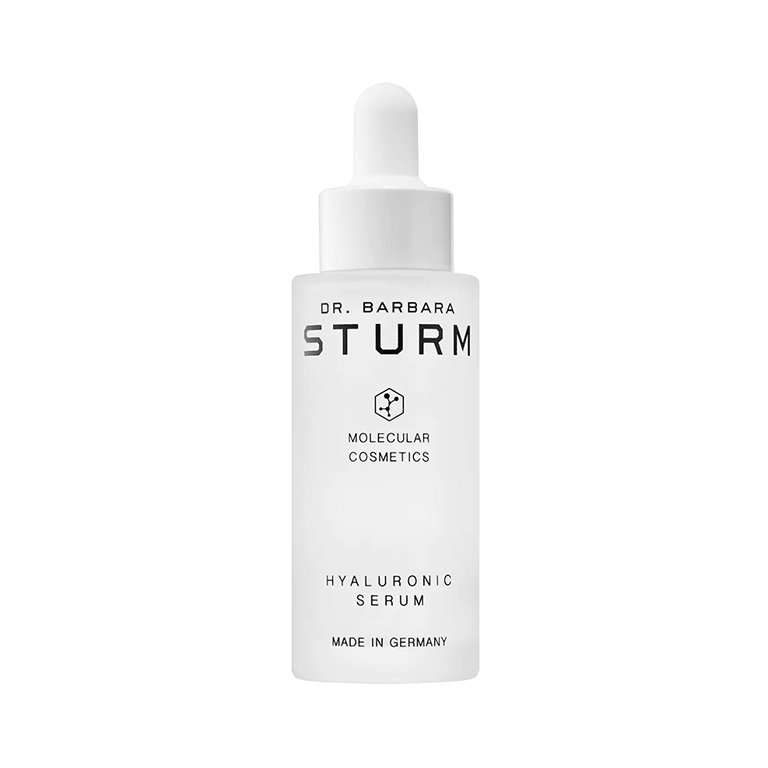 The Peter Thomas Roth Water Drench Hyaluronic Liquid Gel Cloud Serum truly lives up to the promises of its name. It feels like a refreshing burst of hydration on your skin and the lightweight, cloud-like texture leaves your skin with a non-greasy matte finish.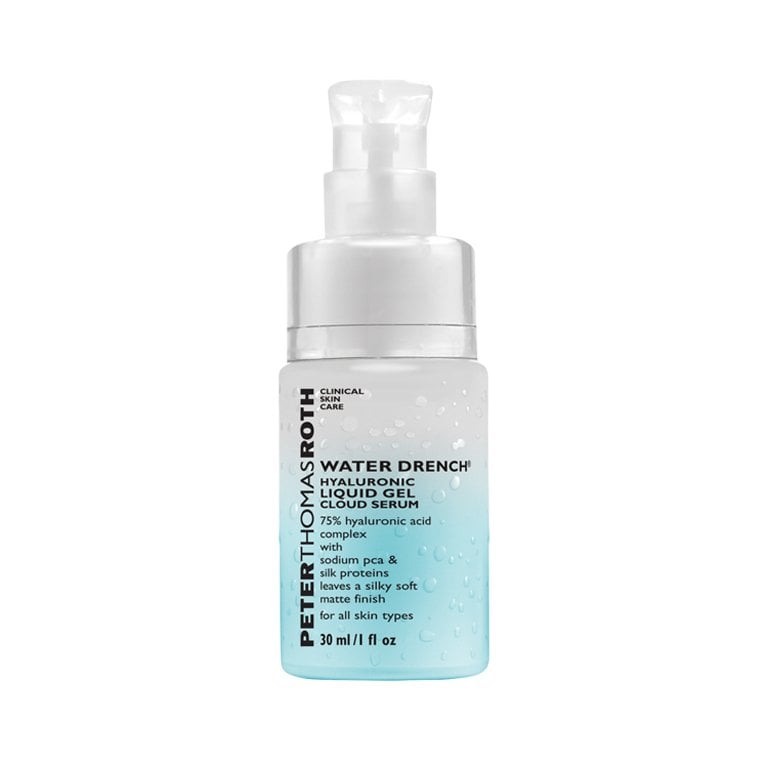 For a budget-friendly hyaluronic acid serum with serious hydrating power, try this option from the INKEY List. At $10, this powerful moisturizing serum is nothing short of a steal. Tackle dry, dehydrated skin, fine lines and wrinkles without breaking the bank.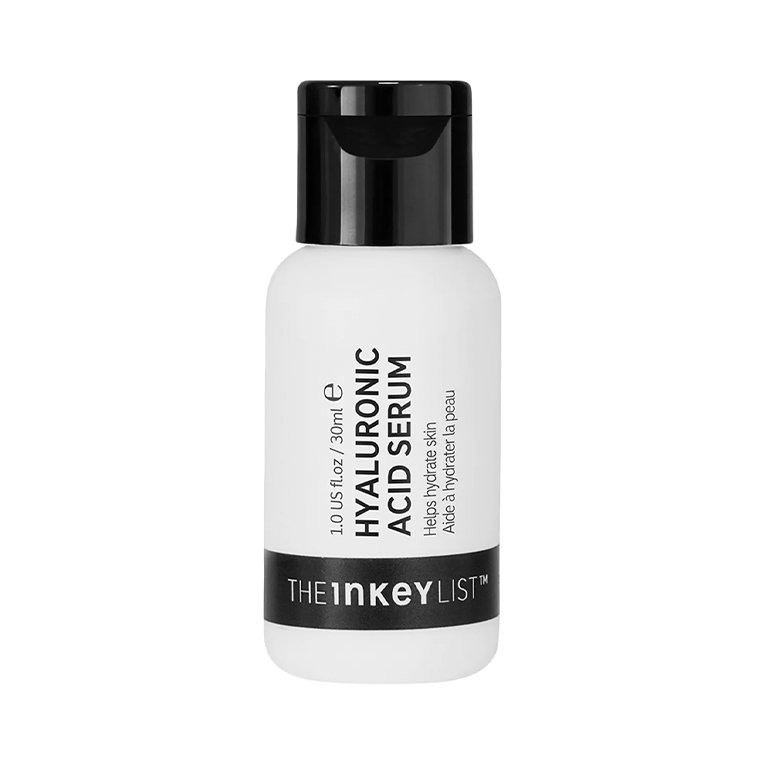 Photo: Chaunte Vaughn
Read more

Back to top