How to Derma Roll With Serums, According to an Esthetician
July 28, 2021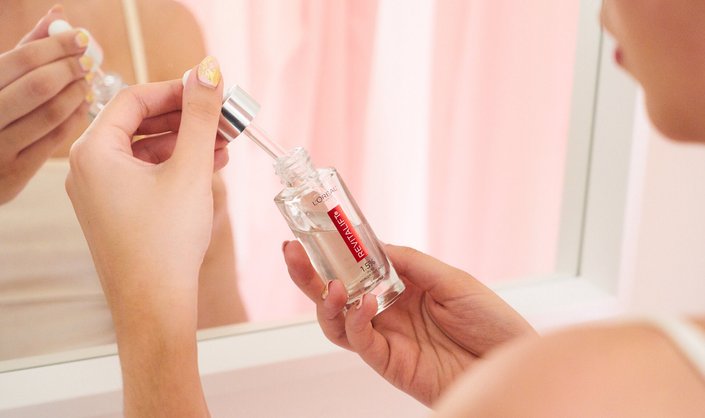 Dermarolling is a skincare technique that can help give your skin a glow and help reduce the look of fine lines, dark spots and acne scars. A derma roller tool gently pierces the skin with tiny needles to help your products penetrate deeper into the skin. To find out more of the benefits of dermarolling and the best products to use as you do it, we consulted Joshua Ross, a celebrity esthetician and founder of SkinLab in Los Angeles. 
Why should you derma roll?
"Dermarolling helps with overall skin texture, fine lines, wrinkles and acne scarring," says Ross. Unlike more invasive treatments, you can derma roll from the comfort of your home and it works for almost all skin types. Ross only cautions against dermarolling if you have eczema or a lot of active acne and to never derma roll if you have a cold sore.
What products should you use when dermarolling?
Dermarolling allows the products you apply to better penetrate the skin, so you can get maximum results. If you're shopping for a derma roller, Ross recommends the Nudestix x Beauty Magnet 5-in-1 Rosegold Professional Skin Tool, a very chic set that includes a derma roller (of course) a rose quartz roller and a comedone extractor.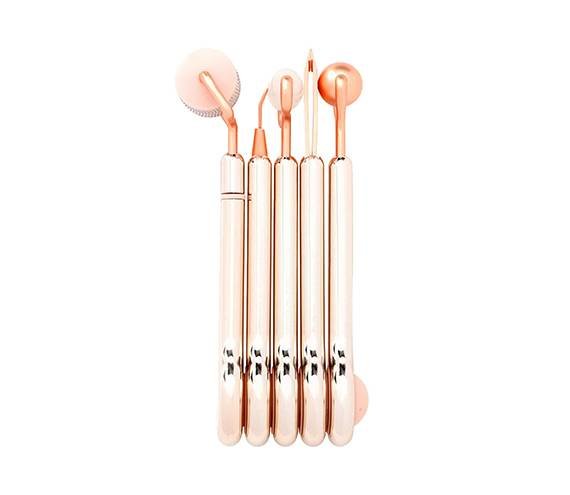 Ross suggests applying products in this order when dermarolling: serums or creams, then oil. Pair your derma roller with a non-irritating serum that contains ingredients like hyaluronic acid. We love the L'Oréal Paris Revitalift Derm Intensives 1.5% Pure Hyaluronic Acid Serum, which combines hyaluronic acid and vitamin C for visibly glowier, plumped up and hydrated skin. "I don't like using any actives, like retinols, AHAs or BHAs, after dermarolling as it can irritate the skin," says Ross. Finally, top off your skincare with an oil, such as the Kiehl's Midnight Recovery Concentrate, to lock in moisture and make your skin appear even more radiant.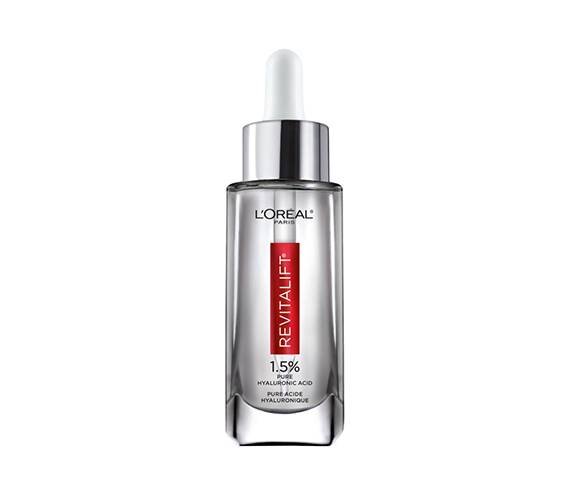 Photo: Chaunte Vaughn
7 Multitasking Facial Serums to Help Transform Your Skin
Oily T-Zone? Here's How to Deal
5 Clay Masks for Your Next Self-Care Sunday
Read more

Back to top