Why We Love the the Vichy Minéral 89 Prebiotic Recovery & Defense Concentrate for a Radiant Glow
September 28, 2022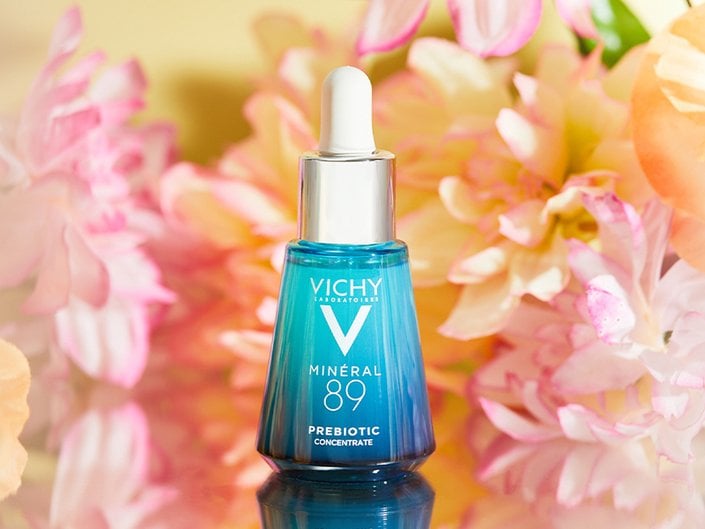 When Vichy sent me its new Minéral 89 Prebiotic Recovery & Defense Concentrate to try and review, I couldn't wait to incorporate it into my skincare routine. I've heard so much about the cult-classic Minéral 89 line, but this was my first time trying one of the products. This serum is designed to "defend against the visible signs of stress," which seems much needed today, tomorrow and always. I tried out the product myself and spoke to Dr. Marisa Garshick, a board-certified dermatologist based in New York City and Vichy consulting dermatologist, to find out more about the science behind this serum.
This concentrate is formulated to help repair the skin's natural moisture barrier. According to Dr. Garshick, a healthy moisture barrier helps skin appear firm, smooth and hydrated — all things I strive for with my complexion. Some external factors that could compromise the skin's moisture barrier include irritating skincare products, environmental pollutants, low humidity and moisture loss. Dr. Garshick explained that this serum, formulated with niacinamide, vitamin E, and volcanic water, can help skin defend against free radicals and reduce the moisture loss that comes with a weakened skin barrier.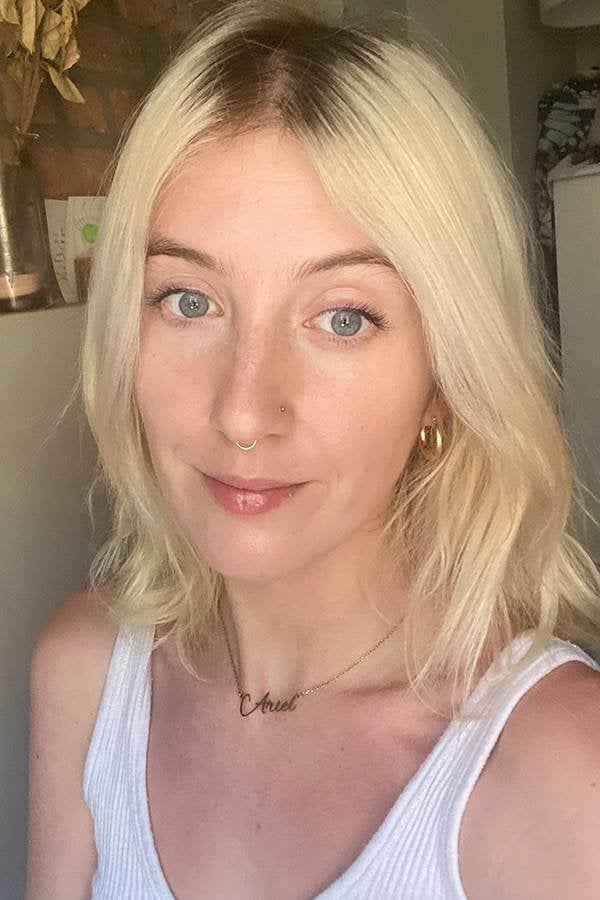 When she asked me what usually happens to my dry, sensitive skin when I get stressed, I rattled off some of my typical skincare woes: I break out more, my dark circles are more noticeable and my complexion appears duller. After a few weeks of using this serum, I noticed my skin appeared hydrated and more radiant, even after a few restless nights. I love the cooling, milky consistency and how refreshing it feels on my skin, especially in my A.M. skincare routine.
It's the perfect in-between skincare step. After I cleanse and spritz my skin with a face mist, I smooth the concentrate in and add a hyaluronic acid serum, then I top it with a moisturizer. If you use retinol, Dr. Garshick recommends applying this concentrate after it. If you're looking for a product to help recover a damaged moisture barrier, I highly recommend reaching for this one.
Photography: Chaunte Vaughn, Art Direction: Hannah Packer, Associate Creative Producer: Becca Solovay
Read more

Back to top