What's An Essence, Anyway? Why These Trending Products Need to Be On Your Radar
August 17, 2016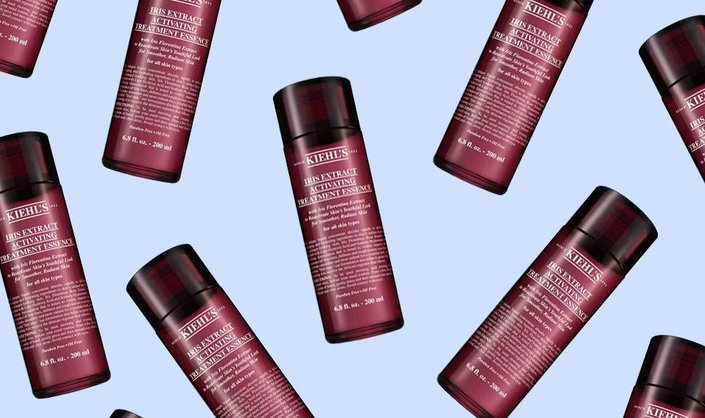 You don't have to be a beauty aficionado to guess the purpose of basic skin care products like cleansers and moisturizers. Let's face it: The name gives it all away—cleansers help cleanse the skin and moisturizers help moisturize the skin. Duh. While the benefits of many skin care products are pretty self-explanatory, there are others which are not as easy to figure out by name alone. Case in point? Essence. I mean… what is an essence anyway? Keep reading to find out! 
WHAT IS AN ESSENCE?
In a 10-step Korean skin care routine, essence is used after toner and before a facial serum, providing the skin with an extra layer of hydration—and ironically, the product itself is somewhat of a crossover between the two. In terms of texture and application, essences may be similar to that of a toner, yet are formulated to resemble a serum—only, a less concentrated version. As the middle step between toner and serum, essence—which is also sometimes referred to as concentrate—can help prep and prime the complexion for the serums and targeted formulas you may use on a day-to-day basis. Not so confusing now, is it?
HOW TO USE ESSENCE
Now that we've gone over what an essence actually is, let's discuss how to use one in your routine. As we previously mentioned, essence is a middle step between toner and serum and can help prep the skin for the serums and moisturizers that follow. To use, we like to apply a quarter-sized amount of essence to a cotton pad or ball and gently swipe over our facial contours, just as we would a toner. If you prefer to not use cotton pads, you can also splash the formula directly onto your complexion, or even dispense the product in a spray bottle and mist your face with it. 
WHY YOU NEED ESSENCE IN YOUR ROUTINE
Essence can be a fun way to make your skin care routine more customized in order to help target skin concerns and maintain a healthy-looking complexion. We like to use essence as needed—for instance: if our skin appears extra dry, we add a hydrating essence to our routine—but your essence use is entirely up to you. Just be sure to scan the packaging first to help ensure that you are choosing an essence that's formulated with your specific skin type in mind. 
Good news! You don't need a 10-step skin care routine—or a plane ticket to South Korea—to incorporate this trendy K-Beauty elixir into your daily routine. With the six essences below—from the L'Oreal portfolio of brands—you can reap the various benefits of essence Stateside.
KIEHL'S IRIS EXTRACT ACTIVATING ESSENCE TREATMENT
Formulated with iris florentina root extract, sodium hyaluronate, and lipo hydroxy acid (also often referred to as, LHA), the Iris Extract Activating Essence Treatment from Kiehl's was formulated to help nourish and provide anti-aging benefits to the skin. Using the fast-absorbing velvety liquid concentrate as the first step in your anti-aging routine—after you've cleansed with a gentle face wash and prepped your skin for hydration with toner, of course—can help target the appearance of lackluster complexions, rough textures, and fine lines as well as leave the skin feeling hydrated.
Kiehl's Iris Extract Activating Essence Treatment, $45 MSRP
LANCÔME HYDRA ZEN BEAUTY ESSENCE
Formulated with normal to combination skin in mind, the Hydra Zen Beauty Essence from Lancôme can help to revitalize, refresh, and immediately comfort the complexion upon application. The result? Skin that feels soft and smooth, and is ready for moisture application. 
Lancôme Hydra Zen Beauty Essence, $49 MSRP
SHU UEMURA TSUYA YOUTHFUL RADIANCE GENERATOR ESSENCE
With the Tsuya Youthful Radiance Generator Essence from Shu Uemura, you can kick tired-looking skin to the curb. Formulated with dull-looking skin in mind, this luxe facial essence boasts rhamnose and enju flower and can help promote softer, smoother, more healthy-looking skin with time. 
Shu Uemura Tsuya Youthful Radiance Generator Essence, $85 MSRP 
THE BODY SHOP DROPS OF YOUTH YOUTH ESSENCE LOTION
Put your best face forward with The Body Shop's Drops of Youth Youth Essence Lotion. Formulated with 3 plant stem cells—edelweiss from the Italian Alps and sea holly and criste marine from the Brittany coast—this nourishing gel-to-water facial essence can help trigger fresh-looking skin that appears rejuvenated, replenished, and refined.  
The Body Shop Drops of Youth Youth Essence Lotion, $24 MSRP
DECLÉOR NIGHT ESSENCE ENERGY, RADIANCE & SKIN RENEWAL
Looking for an essence for your night time routine? Look no further than Decléor's Night Essence Energy, Radiance & Skin Renewal. Unlike other essence formulas, this luxe essence should be used as a 30-day ritual to help recharge the look of the complexion, hydrate the skin, and promote a natural-looking glow.
Decléor Night Essence Energy, Radiance & Skin Renewal, $150 MSRP 
VICHY AQUALIA THERMAL ESSENCE WATER
When it comes to drugstore essence formulas, the Aqualia Thermal Essence Water from Vichy is definitely one of our go-tos. Formulated with glycerin, hyaluronic acid, and the brand's Mineralizing Thermal Water, this refreshing formula leaves the skin looking and feeling softer and smoother.
Vichy Aqualia Thermal Essence Water, $30 MSRP
Read more

Back to top