Protection, Plus: You Need to Try These Double-Duty Products Now!
March 24, 2017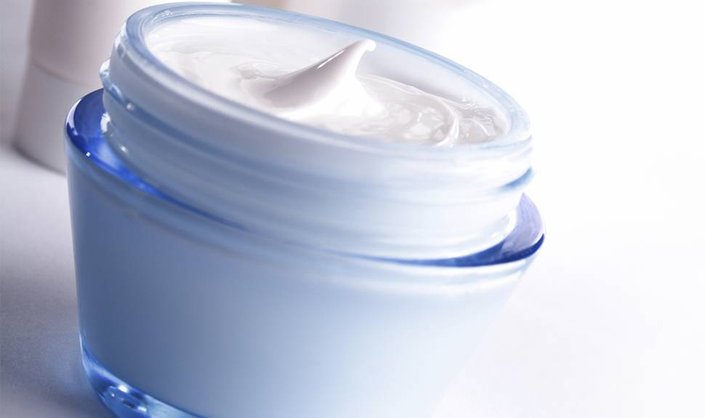 Lucky for you, we rounded up a handful of said beauty products—from BB cream to lipstick—that work double-duty. Read on to discover the beauty buys—from the L'Oreal portfolio of brands—for beautiful and protected skin all year round!
FACIAL MOISTURIZER: KIEHL'S ULTRA FACIAL MOISTURIZER SPF 30
Not only does this uniquely lightweight formula absorb into skin quickly to deliver a soft, smooth, and nurtured feel, it also helps protect against skin-damaging UVA and UVB rays with broad-spectrum SPF 30. Win-win.
Kiehl's Ultra Facial Moisturizer SPF 30, $31 MSRP
EYE BASE: SKINCEUTICALS PHYSICAL EYE UV DEFENSE SPF 50
Your eye contour is one of the first areas of skin to show signs of aging. Help protect the skin around your peepers against wrinkles, fine lines, and crow's feet with daily applications of sunscreen. But don't just use any ol' formula! Specially-formulated for the delicate eye area, Physical Eye UV Defense provides broad-spectrum SPF 50 protection and enhances skin's tone, all without migrating into the eyes.
SkinCeuticals Physical Eye UV Defense SPF 50, $30 MSRP
BB CREAM: GARNIER 5-IN-1 SKIN PERFECTOR BB CREAM
BB creams are known multi-taskers, and this one by Garnier is certainly no exception. The oil-free formula—with mineral perlite, antioxidant wild berry, and tinted mineral pigments—is specially designed for oily to combination skin to give five skin-perfecting benefits. What are those five benefits, you ask? Skin Perfector BB Cream—with broad-spectrum SPF 15—controls shine, minimizes pores, evens skin's tones, hydrates, and helps prevent sunburn.
Garnier 5-in-1 Skin Perfector BB Cream, $12.99 MSRP
SERUM: LA ROCHE-POSAY ANTHELIOS AOX
Looking for a product to help protect your skin against signs of photoaging while improving its radiance? Look no further than Anthelios AOX. The formula combines broad-spectrum SPF 50 with a high potent antioxidant complex to deliver the results you seek.
La Roche-Posay Anthelios AOX, $42.50 MSRP
LIP CONDITIONER: THE BODY SHOP VITAMIN E LIP CARE STICK SPF 15
Hydrate and protect your pout at the same time with this lip conditioner boasting SPF 15 and vitamin E. Wear it alone or slip it on underneath your favorite lippie. Which brings us to our next point…
The Body Shop Vitamin E Lip Care Stick SPF 15, $9 MSRP
LIPSTICK: YVES SAINT LAURENT BEAUTÉ ROUGE VOLUPTÉ
Protecting your pout with a lip conditioner formulated with SPF is only half the battle. Take things to the next level by coating a layer of colorful lipstick also formulated with SPF on top! (Yes, it exists.) Allow us to introduce you to one worth trying stat. Beauté Rouge Volupté—available in nine va-va-voom shades perfect for all occasions—dresses lips in irresistible color with a satin finish that's equal parts comfortable and alluring. Oh, and let's not forget it is formulated with SPF 15.
Yves Saint Laurent Beauté Rouge Volupté, $37
FOUNDATION: GIORGIO ARMANI MAESTRO GLOW
This lightweight, bi-phase elixir includes facial oils and pigments that—when shaken—combine to help camouflage the appearance of imperfections and even skin's tone. But that's not all. After use, skin is left looking and feeling nourished, hydrated, and radiant. Plus, it's formulated with SPF 30 to help protect against the damaging effects of sun exposure. Don't you just love when your favorite makeup buys also boast skin care benefits?
Giorgio Armani Maestro Glow, $64
PRIMER: GIORGIO ARMANI MAESTRO UV
With a suggested price of $64, this primer is a bit of a splurge. Here's why it's worth every penny. The lightweight formula boasts a silky texture and is enriched with antioxidants to help protect skin against harmful free radicals. Not to mention, it's formulated with broad-spectrum SPF 50 to help protect against UV rays. Aside from protecting your skin, this primer also helps prolong makeup wear, as well as blur imperfections and smoothen skin's appearance when worn alone.
Giorgio Armani Maestro UV, $64 MSRP
Editor's note: Applying sunscreen just once is not enough! Be sure to reapply sunscreen at least every two hours—sooner if you take a dip or sweat profusely—to ensure the best line of protection for your skin. 
Read more

Back to top