Our Favorite No-Pill Sunscreens to Wear Under Makeup
February 24, 2023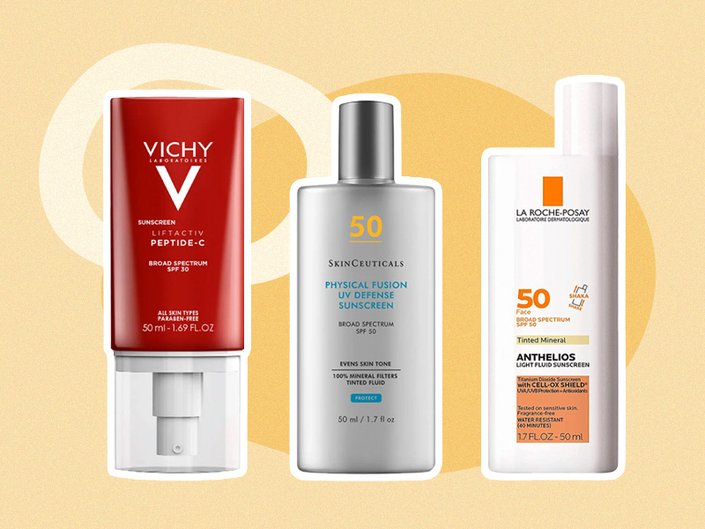 Any expert will tell you that the most important step in your skincare routine is applying sunscreen — no ifs, ands or buts about it. That said, if your trusty SPF starts to pill, flake off or cause little gritty balls to form under your makeup, it may be tempting to skip sunscreen altogether. Thankfully, we're here to help you steer clear of sticky formulas and find lightweight sunscreens you can apply before your makeup without worrying about pilling.
Not sure where to start? Take a look at our editors' favorite sunscreens to wear under makeup, ahead.
Our Favorite No-Pill Sunscreens to Wear Under Makeup
Best Brightening Sunscreen
This three-in-one powerhouse product combines broad-spectrum SPF 30 with a vitamin C and pineapple serum to help brighten and even out your skin. The oil-free formula feels like a lightweight moisturizer, so it hydrates your skin and dries down quickly before makeup application.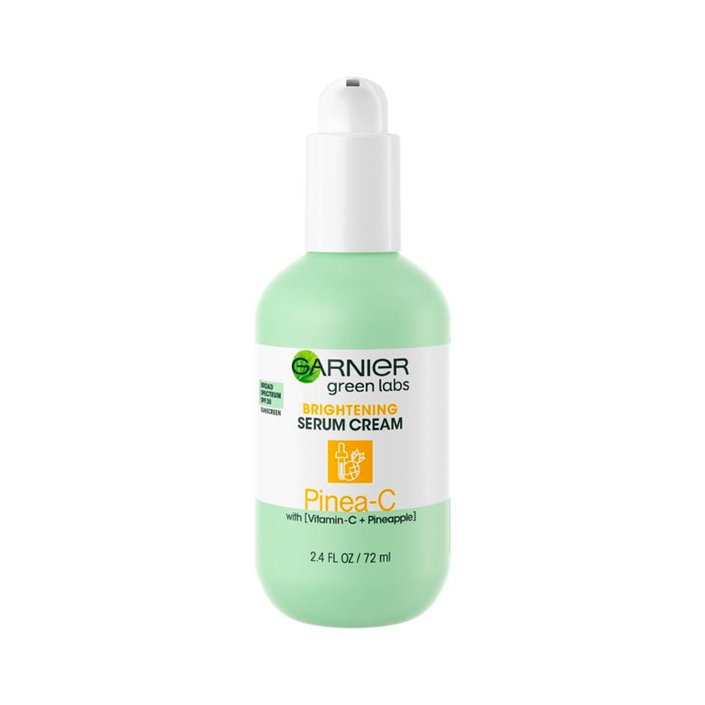 Best Drugstore Tinted Sunscreen
With a tinted sunscreen, you can get away with applying less foundation and concealer, saving you time and product. Plus, unlike most mineral sunscreens, the sheer tint in this product prevents it from turning chalky on tan or deep complexions. It also contains ceramides and hyaluronic acid to nourish the skin.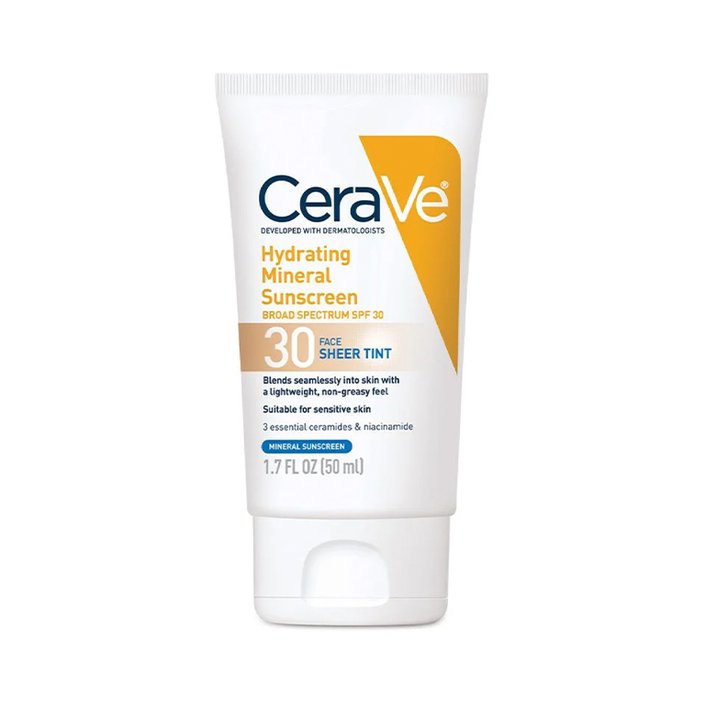 Best Sunscreen for Sensitive Skin
If you have sensitive skin that's prone to burning, we recommend this option. This fast-absorbing option from La Roche-Posay was specifically developed for sensitive skin and has a glowy, tinted matte finish.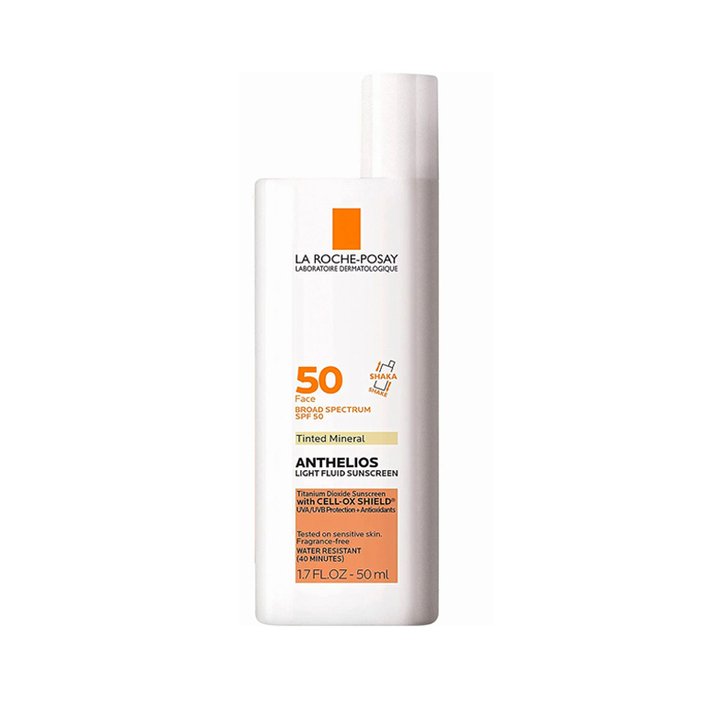 Best Anti-Aging Sunscreen
If fighting
signs of aging
is a concern, look to this Vichy option. With phyto peptides, vitamin C, Vichy mineralizing thermal water and SPF 30, it improves the look of dark spots, uneven skin tone and loss of definition and firmness.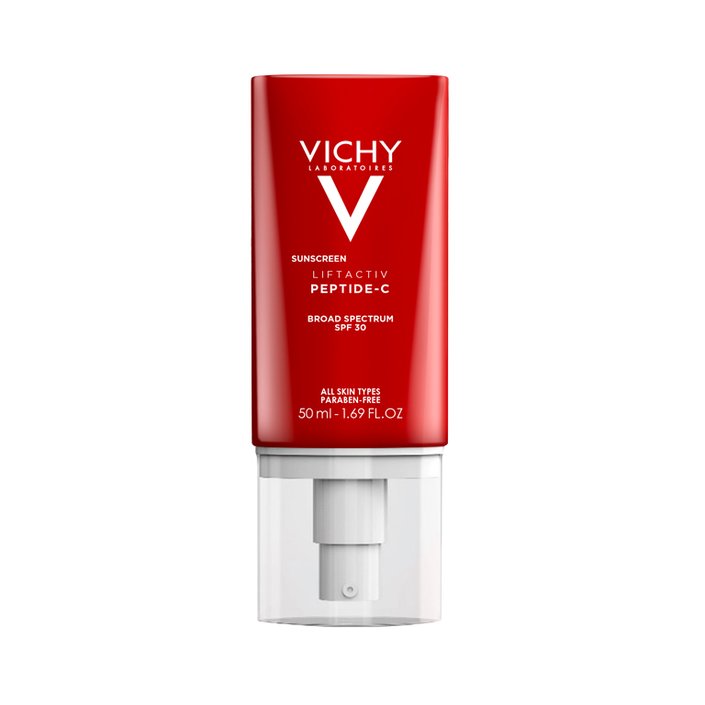 Best High-End Tinted Sunscreen
This mineral sunscreen provides broad-spectrum UVA and UVB protection and gives skin a radiant, tinted finish. Not only does it help boost your skin's defense against environmental aggressors, it's also fragrance- and paraben-free.
Best Primer and Sunscreen
Looking for a multitasking product that will protect, moisturize and prime at the same time? This Lancôme option is for you. This oil-free face primer and moisturizer with SPF 50 provides long-lasting hydration, sun protection and a suitable base for makeup. It should be the last step in your skincare routine, applied prior to foundation.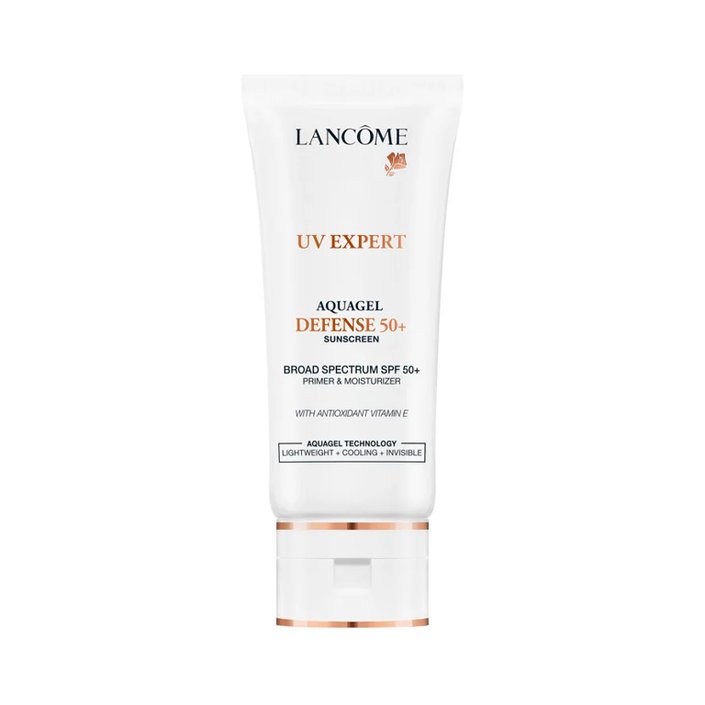 Best Sunscreen With Vitamin C
This lightweight sunscreen from L'Oréal Paris is packed with antioxidants, such as vitamin C, to help defend your skin against environmental damage caused by
free radicals
. Over time, you may notice that your complexion looks brighter and your fine lines are reduced.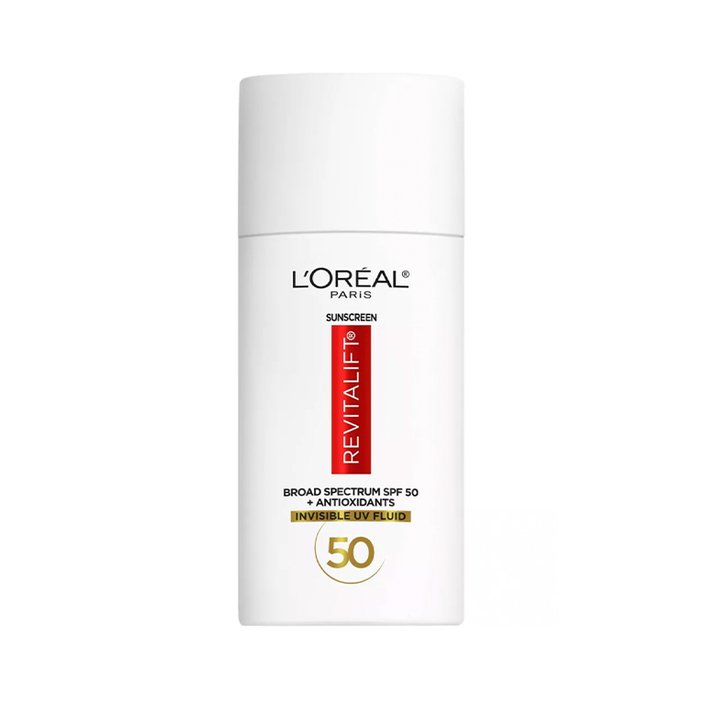 Read more

Back to top