Our Favorite Sunscreens for Mature Skin
May 09, 2023
Applying sunscreen should be a part of your morning routine regardless of your age, though the best formula to choose may vary. Because mature skin is generally more delicate, dry and prone to fine lines and wrinkles, it should be a top priority to find a chemical or mineral sunscreen that not only has a high SPF, but is also hydrating and antioxidant-rich to address signs of aging.
Thankfully, there's no shortage of great options available everywhere, from the drugstore to the department store. To help simplify the search for the best
anti-aging
sunscreens for mature skin, we've rounded up our favorites, ahead.
Our Favorite Sunscreens for Mature Skin
This lightweight, daily anti-aging sunscreen from La Roche-Posay is enriched with niacinamide to help correct skincare concerns such as fine lines, uneven skin tone and rough skin texture. That means that in addition to protecting your skin from sun damage, it helps you achieve smoother, more even-looking skin.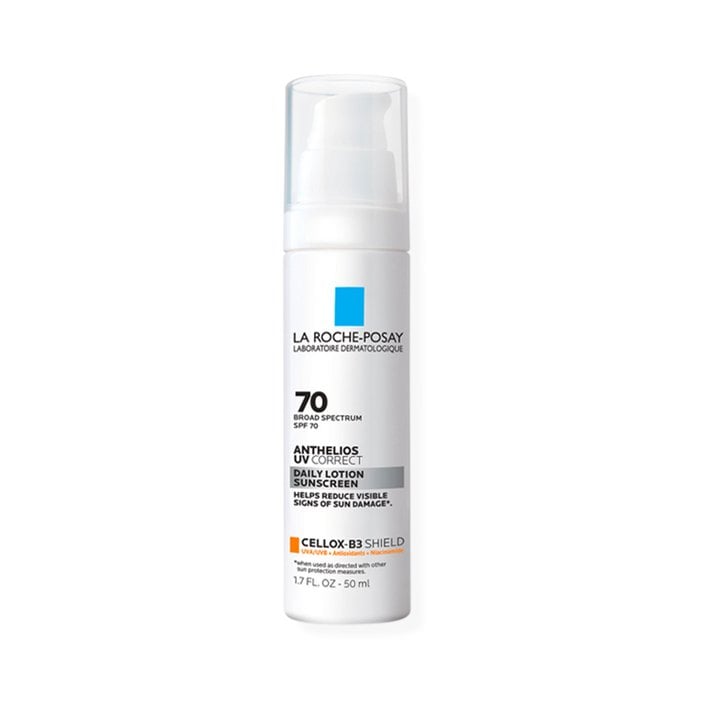 If you feel your skin has started to look duller with age, give this SkinCeuticals sunscreen a go. It leaves your complexion glowing with a nice, radiant finish. Formulated with zinc oxide and artemia salina, it provides protection from UV rays and increases skin's resistance to UV- and heat-induced stress.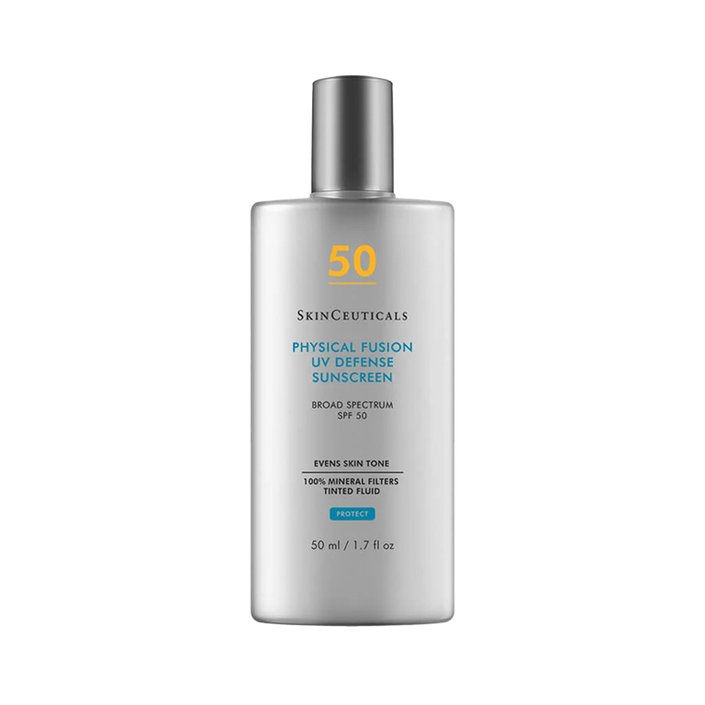 This Vichy formula is ideal for mature skin types. With a blend of phyto peptides, vitamin C and Vichy mineral water, the hydrating lotion helps improve the look of wrinkles, dark spots, uneven skin tone and the loss of definition and firmness. It's also paraben-free and allergy-tested.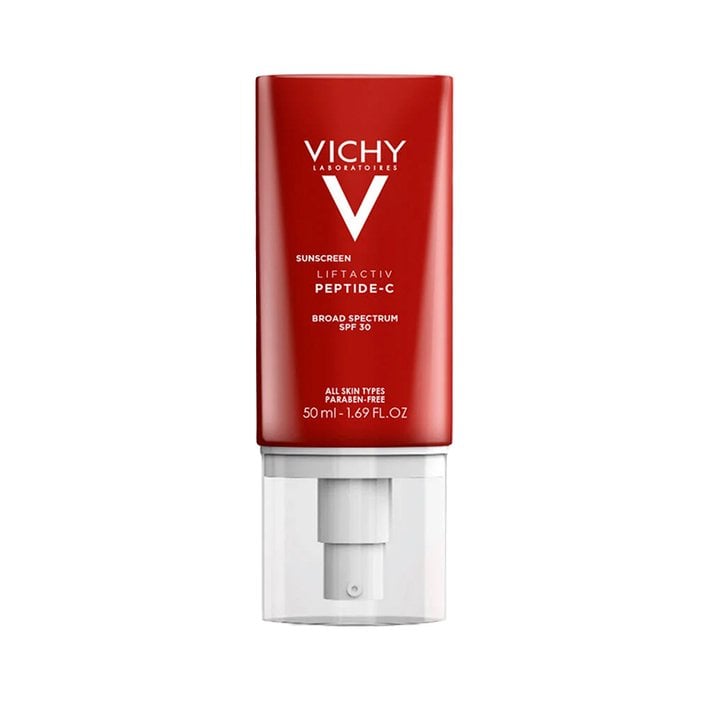 Specifically formulated to retighten and rehydrate mature skin, this peptide-packed day cream is the perfect addition to your morning skincare routine. The hydrating formula helps to restore your skin's firmness and bounce. While we would still layer a sunscreen on top of this moisturizer, it's a great base of SPF 30.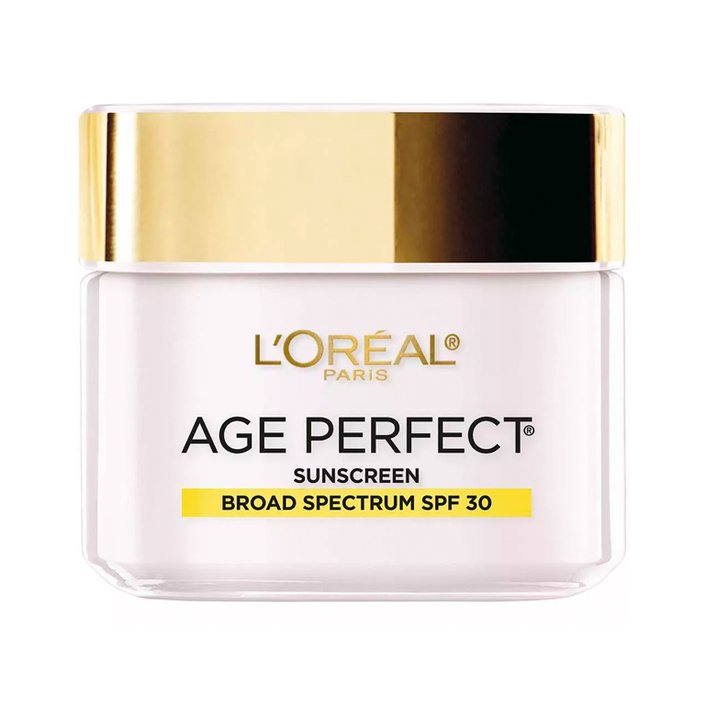 If your skin has been feeling dry, this affordable drugstore pick from CeraVe may be able to help. It has hydrating ingredients like ceramides and niacinamide to help restore the skin's moisture barrier and lock in hydration. It's also non-comedogenic and oil-, fragrance-, paraben- and oxybenzone-free.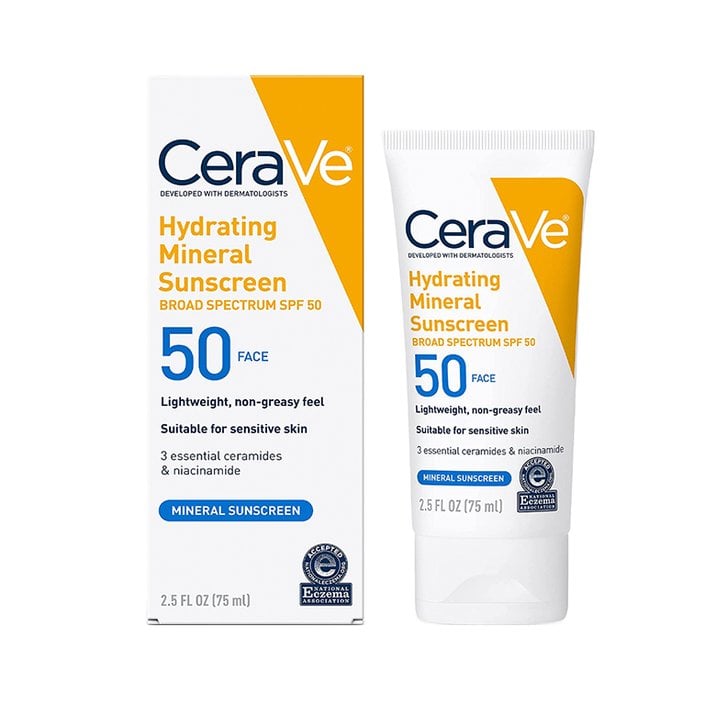 We love makeup products that also offer sun protection, and this multitasking CC cream is one of our favorites. It's a full-coverage foundation that doubles as an anti-aging serum and moisturizer, thanks to ingredients like hyaluronic acid, niacinamide and vitamin E. The best part? It has an SPF of 50.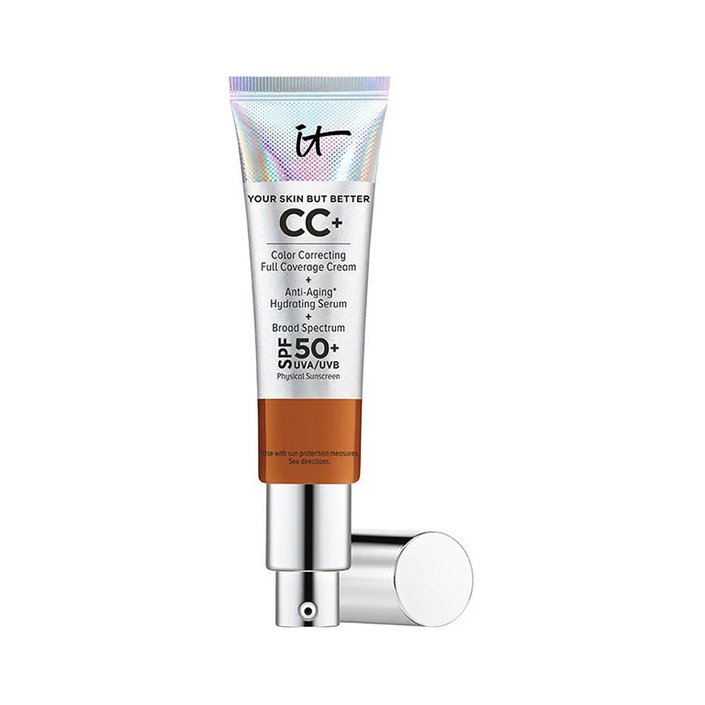 Looking for a product that checks off more than just one box? Look no further than this Lancôme option. It's a face primer, moisturizer and sunscreen all in one. The formula glides onto the skin and absorbs quickly without leaving a sticky or greasy finish. Plus, it contains antioxidants like vitamin E.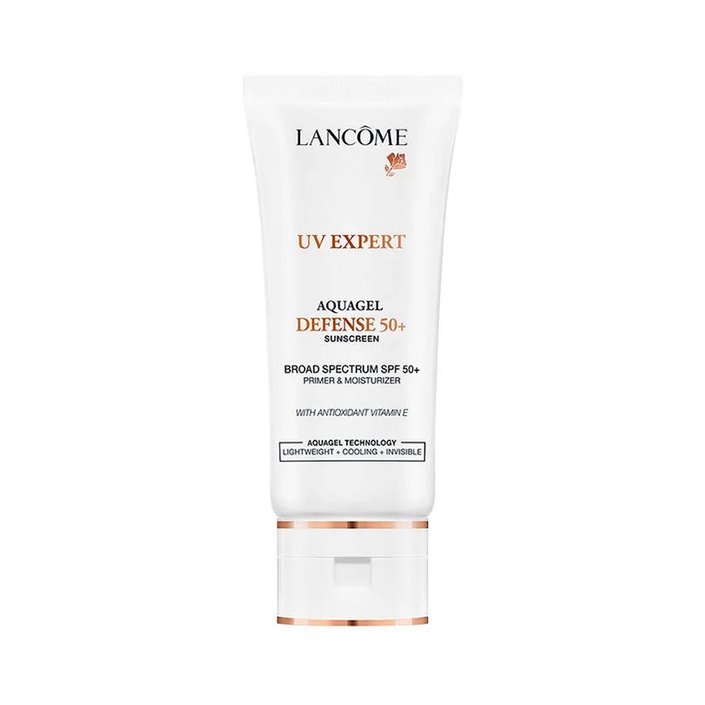 If you're not a fan of lotion sunscreens, this lightweight serum sunscreen might be a good fit for you. It provides SPF 50 sun protection against UVA and UVB rays, meaning it combats both photo-aging and sunburn.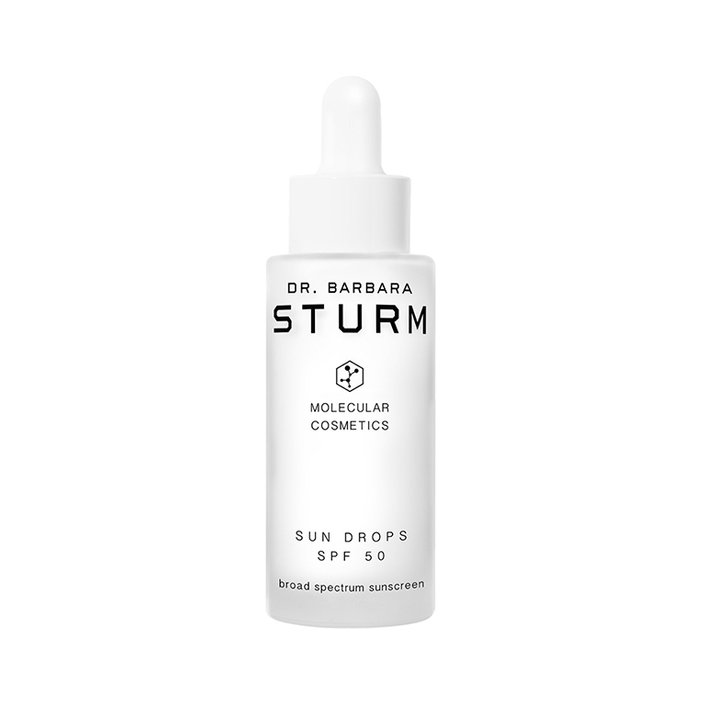 Our favorite thing about the Supergoop! Unseen Sunscreen is that it is completely invisible, so you don't have to worry about a white cast or product settling into lines on your face. If you plan to wear makeup with your sunscreen, this option is a must-have — it even acts as a gripping primer.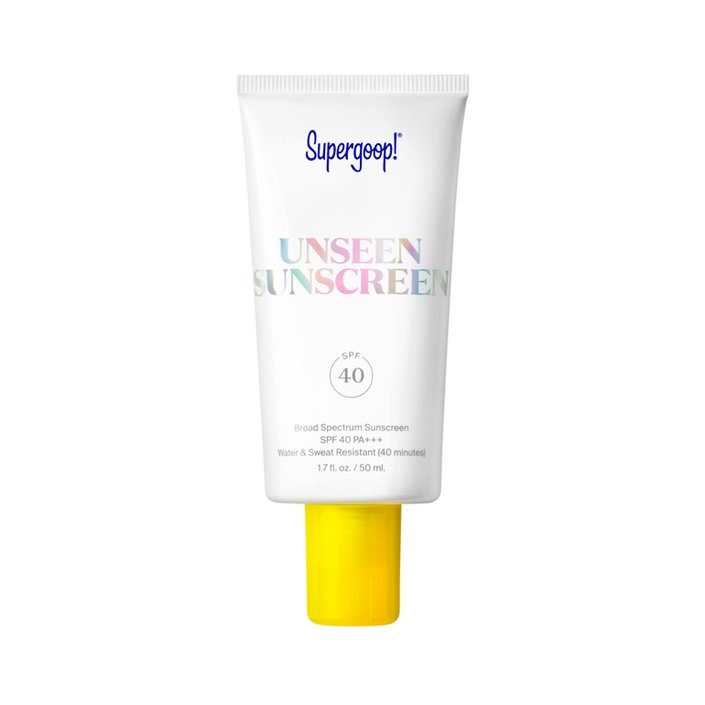 Read more

Back to top