5 Acne-Positive Skin-Care Bloggers Changing the Beauty World One Post at a Time
November 19, 2019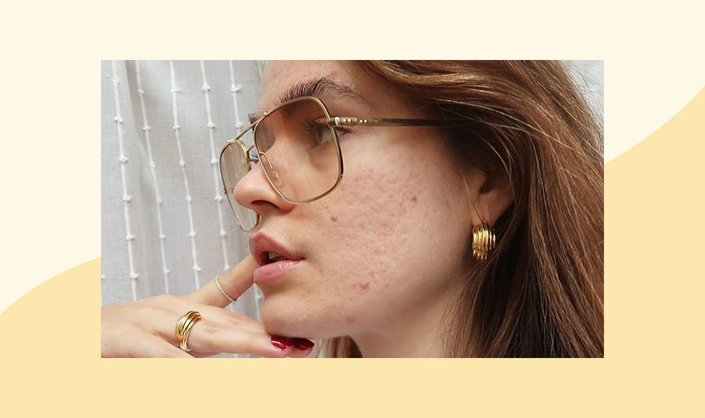 Embracing the skin you're in is so important in this ever-changing skin-care world — especially if you have acne. Regardless of if you have acne yourself, it's important to surround yourself with uplifting skin-care content and creators who are trying to get rid of the stigma of pimples one social media post at a time. Ahead, we rounded up some of our favorite acne-positive bloggers who share their skin journeys every day. We can't get enough of them and think you'll love them, too.
Kaschan of @my.acne.diary
Kaschan of @my.acne.diary shares selfies, skin-care products and inspiring quotes that will keep you and your skin motivated at all times. She also constantly updates with progress pictures — showing that no two days of acne look the same, and that's okay.
Kadeejah Sel Khan of @emeraldxbeauty

We got the opportunity to chat with Kadeejah all about her account, skin-care journey and the most-asked question in her DMs — so of course, we had to rave about her here once more. On her Instagram, you can find makeup tutorials, her current favorite foundations and how to cover acne like a pro — if you so choose.
Rocio Cervantes of @rocioceja_
Rocio of @rocioceja_ is another makeup blogger you must follow, as she shares the coolest eye makeup tutorials and cut-creases. Besides her love for color on the lids, she also lets her acne peek through her foundation and reviews different products that help her cover up when she wants to.
Sofia Grahn of @isotretinoinwiths

Sofia turns acne into a lifestyle on her Instagram account @isotrentionolwiths. She shares the products she's using most recently, hosts IGTV skin discussions and uploads tons of selfies.
Nat of @pimpledgirl

For a little dose of relatable quotes, skin care, food and acne, follow @pimpled.girl. Nat shares her minimalist, healthy lifestyle on her account. She also breaks down tons of skin-care ingredients, like benzoyl peroxide and zinc and posts little reminders about being kind to your skin.
Read More:
Here's Why Your Underarms Look Dark
Read more

Back to top