How to Cover Your Breakouts With Makeup
August 10, 2022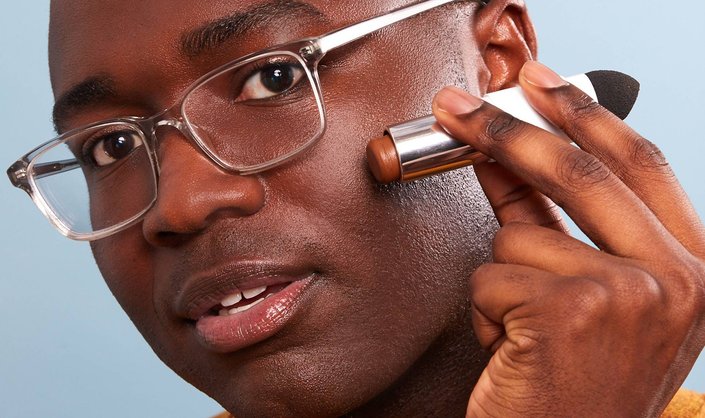 Textbooks, calculators and notepads are officially a reality now that back-to-school season is here. The first days back to the hallways or college campus are always a little stressful; you might be up late the night before wondering if you'll remember old faces or make it to your classes on time, on top of juggling homework and assignments. All that stress can throw your skin for a loop and lead to unwanted breakouts. But don't panic! Below, find a step-by-step guide on what you should do to hide and treat back-to-school breakouts.
How to Hide Breakouts
Alright, here's the game plan. If your pimples start to rear their ugly heads less than 24 hours before class, chances are you won't be able to make them disappear by morning. That's the bad news. The good news is that there are ways you can reduce the appearance of the bumps and mask any redness when you're in a time crunch. Here's our five-step guide.
STEP 1: Use Acne-Fighting Skincare
"The best way to address and control acne is to use good products every day, even when the acne is seemingly under control," says Dr. Ted Lain, a board-certified dermatologist and Skincare.com consultant. Remember, not all blemishes are equal. You may not have a red, juicy pimple, but you could have another blemish that falls under the acne umbrella, such as a blackhead or whitehead. "To control a flare, the best options are concentrated applications of acne-fighting ingredients," Dr. Lain says. "Look for ingredients like alpha- or beta-hydroxy-acids or benzoyl peroxide."
Lightweight serums targeted toward fighting acne can help, too.
IT Cosmetics Bye Bye Breakout Salicylic Acid Acne Serum
is powerfully formulated with 2% salicylic acid, which targets existing acne and prevents new breakouts by thoroughly exfoliating the skin.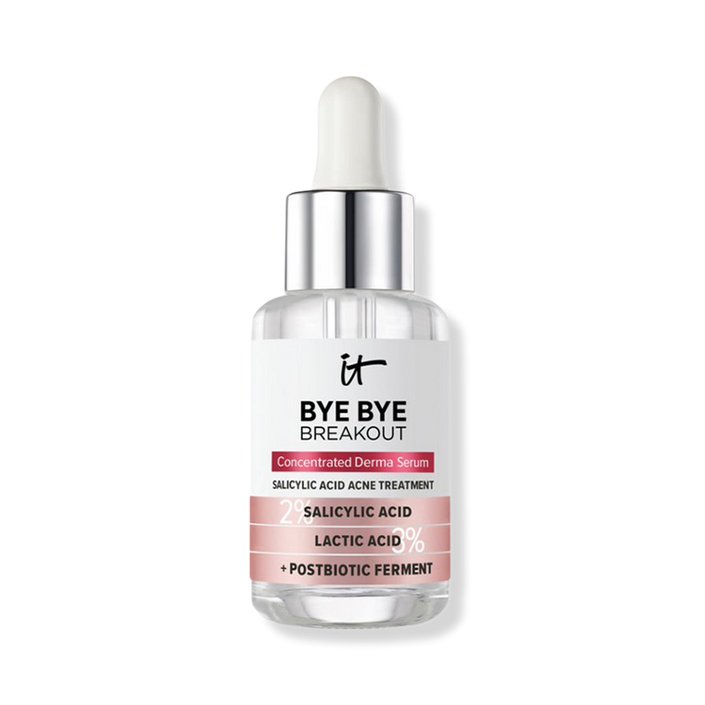 Shop some of our favorite acne-fighting products here. You may not notice an immediate improvement in the appearance of your acne, but it's important to address the root problem in tandem with your camouflaging efforts.
STEP 2: Neutralize Redness With a Color Corrector
Now that you've prepped your skin, it's time to break out a color corrector. If you're dealing with a red pimple, a color corrector can help neutralize its appearance. Just dab a small amount onto your zit before following up with a foundation or concealer in your skin tone.
STEP 3: Apply Foundation
After applying your color corrector, reach for an oil-free foundation. Try the
L'Oréal Paris Infallible Fresh Wear 24 Hour Foundation
. This natural-looking medium coverage liquid foundation makeup comes in a wide range of shades and is best for normal to oily skin. It's also lightweight and resistant to sweat.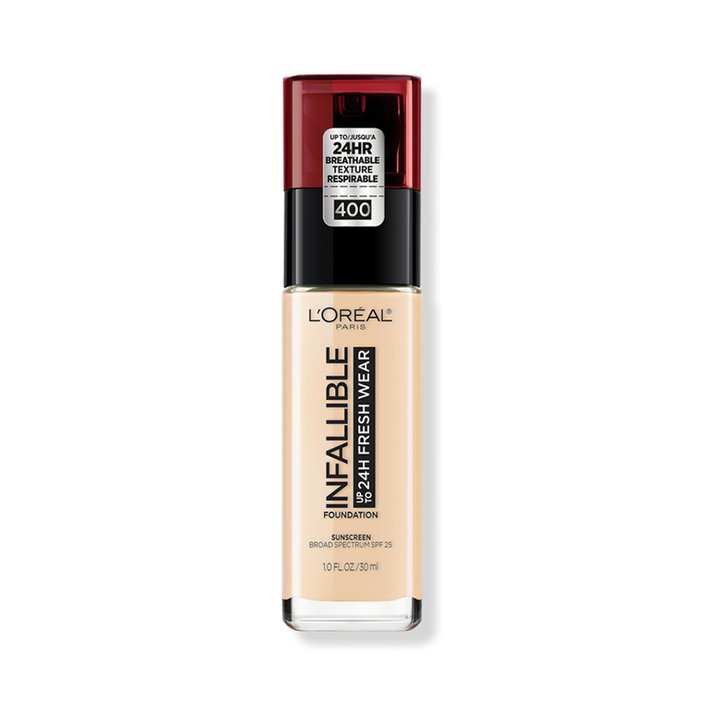 STEP 4: Apply Concealer
The foundation will make your skin tone look more even and matte, but it might still need some extra reinforcement on problem areas. That's where concealer comes in.
Lancôme Teint Idole Camouflage Concealer
— available in 18 natural-looking shades — camouflages imperfections with a weightless, comfortable feel that's never cakey. Stash it in your purse for on-the-go touch-ups in between classes. We also love the
Dermablend Quick-Fix Full Coverage Concealer
; the
no-fuss, cream formula neutralizes discoloration while smoothing the appearance of your skin.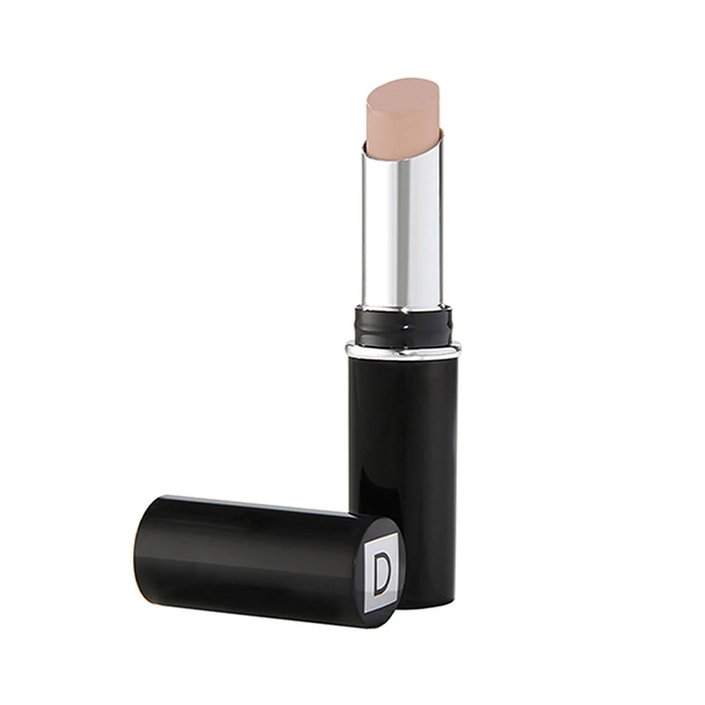 STEP 5: Set It All in Place
The last step is to lock all of your hard work in place.
Urban Decay All-Nighter Setting Spray
is a no-brainer because it has a 16-hour wear that keeps unwanted shine at bay.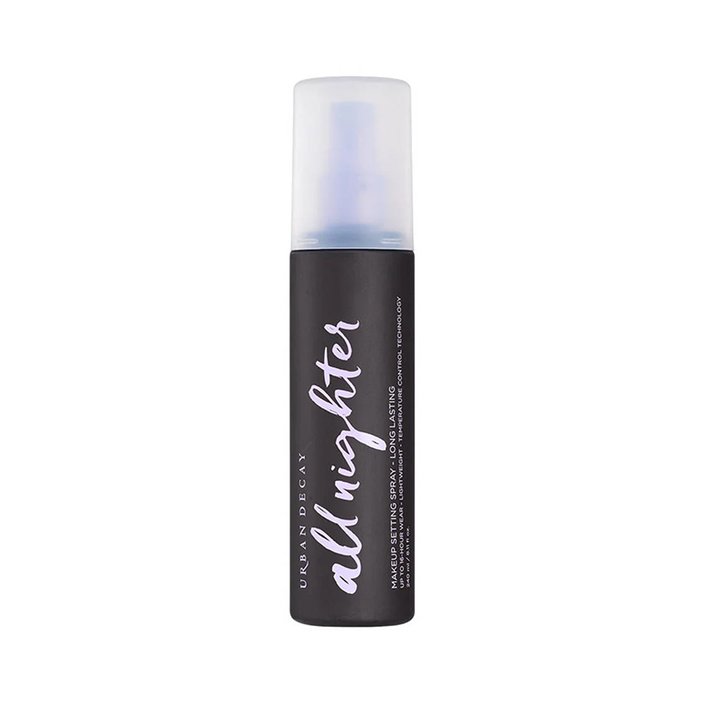 Read more

Back to top