4 Gentle Blemish-Fighting Products to Add to Your Routine
December 06, 2022
If you have sensitive skin, you know that the slightest change in your skincare routine (or a switch in the weather, or even an item of clothing) can cause redness or irritation. It can be even more tough if you have sensitive skin and also deal with acne — many acne products, even the OTC formulas, contain ingredients that can be overly drying for your skin type.
Below, we consulted with Dr. Marisa Garshick, a board-certified dermatologist and Skincare.com consultant based in New York City, to find products that fight blemishes while being gentle enough for sensitive skin. Keep in mind that you should not be using these products every day, and you definitely don't need all of them — listen to your skin and consult a dermatologist to find out the best course of action for your skin type.
According to Dr. Garshick, some people may find common blemish-fighting ingredients, like salicylic acid and benzoyl peroxide, drying — especially those who already have dry skin. To minimize irritation but still reap the skin-clearing benefits of salicylic acid, she recommends looking for formulas that also include "hydrating and soothing ingredients."
We recommend the La Roche-Posay Effaclar Salicylic Acid Acne Treatment Serum, which combines 1.5% salicylic acid with niacinamide and thermal water to help soothe the skin.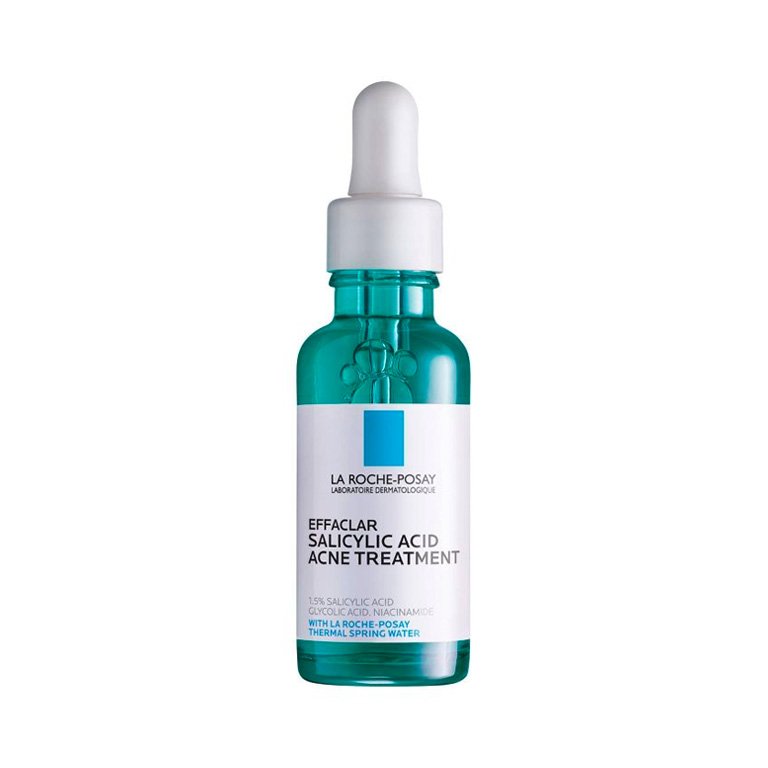 Another ingredient Dr. Garshick recommends is azelaic acid. The ingredient gently encourages cell turnover, which in turn can help prevent clogged pores, a common culprit behind acne. This brightening solution by SkinCeuticals works to even skin tone, reduce excess oil and redness and can help reduce post-blemish marks.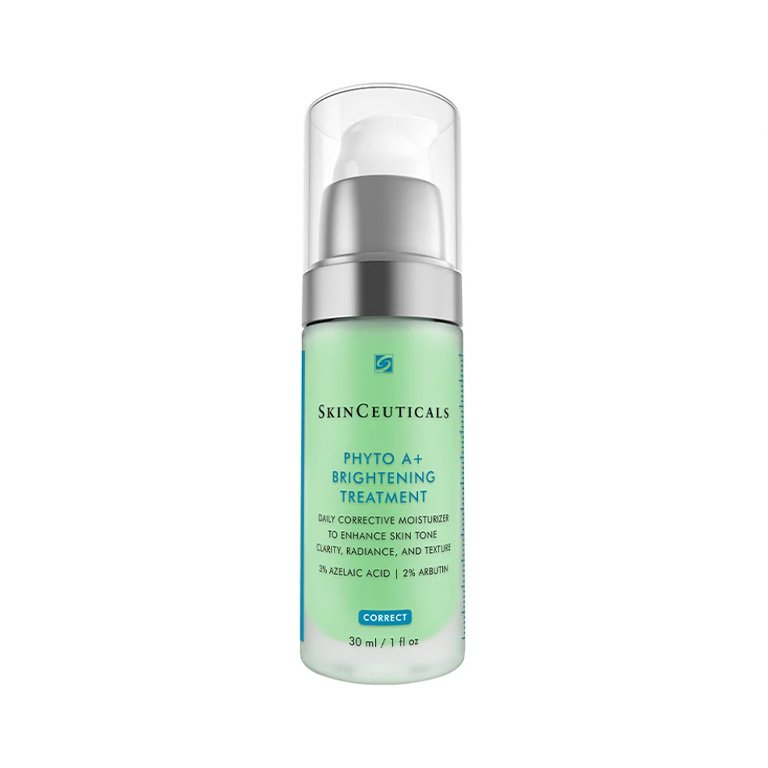 Retinol is a powerhouse ingredient that can help fight blemishes as well as signs of aging. In this serum, a low dose of encapsulated retinol (which is more gentle than the pure ingredient) is combined with hyaluronic acid, a hydrater and soothing niacinamide. "It is important to slowly introduce a retinoid to the skin to help with tolerability and avoid irritation," Dr. Garshick warns, so slowly work your way up to daily use with this product.
Another gentle ingredient on Dr. Garshick's roster? Sulfur, or more specifically, sulfur-based products. According to The INKEY List, this spot treatment, which features succinic acid, sulfur and salicylic acid, is non-drying, clears blemishes fast and has a creamy consistency that can be applied under makeup.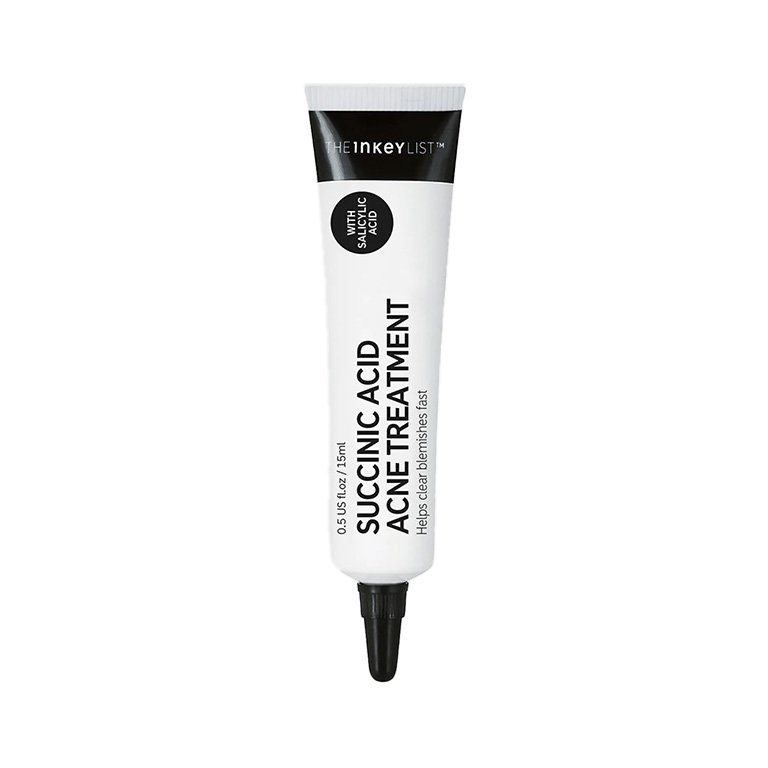 Design: Juliana Campisi
Read more

Back to top