Derm DMs: How Many Acne-Fighting Products Should I Use?
November 11, 2020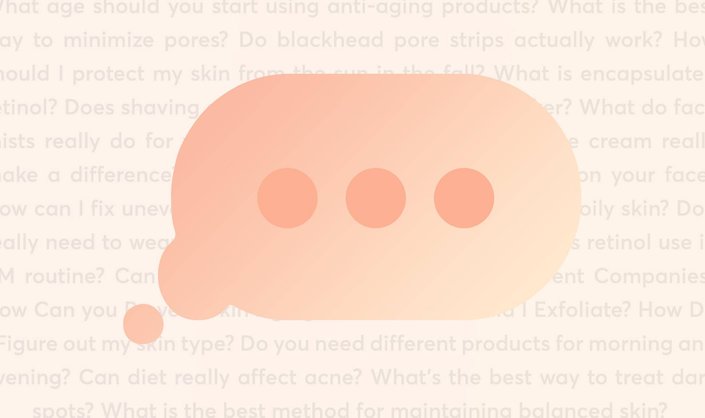 You can find just about any kind of skin-care product — be it cleansers, toners, serums or moisturizers — formulated to help control breakouts. And even though products with acne-fighting ingredients can help clear up some of your pimples (the maskne is real, people!), creating a routine with acne-prevention products in every step can wreak havoc on skin health. To learn how much of your routine should be focused directly on treating acne, we turned to board-certified dermatologist, and founder of Surface Deep, Dr. Alicia Zalka. 
How Many Acne-Control Products Should You Use? 
If you're prone to breakouts, chances are you gravitate toward ingredients like salicylic acid, benzoyl peroxide and retinol. While these ingredients can help decongest pores and with excess oil, it's important to use them in moderation and find a healthy balance that doesn't compromise your skin barrier. "Some patients don't adhere to a proper skin-care regimen, overdo it with acne treatments and end up with irritated skin," says Dr. Zalka. "If you're overzealous in treating, the skin can end up having more problems than just acne, like redness, flaking, peeling, irritation and discomfort." 
In order to achieve an ideal balance that won't disrupt the balance of your skin, Dr. Zalka recommends that her acne patients subscribe to a simple, four-step routine. Two of the steps, traditionally toner and moisturizer, should be gentle or soothing, while two of the steps, like cleansing and treatment, may be stronger and contain an active ingredient. 
"Choose a 3% or 5% benzoyl peroxide-based cleanser or a 2% salicylic acid cleanser for daily use," she says. "This step can be strong because it gets washed off, so it has less risk of being irritating." We like the CeraVe Acne Foaming Cream Cleanser, made with benzoyl peroxide.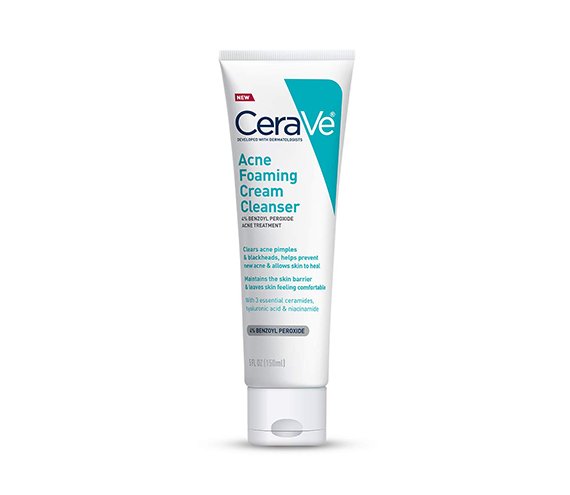 After cleansing, use a gentle toner, like the Lancôme Tonique Confort. At night, follow up with a prescription or OTC treatment to target blemishes. We recommend a retinol or retinoid-based product like the La Roche-Posay Effaclar Adapalene Gel or the Avéne Cleanance Concentrate Blemish Control Serum. 
"The final step is to use a moisturizer that helps to hydrate the skin and act as a finishing layer," says Dr. Zalka. "I recommend an oil-free moisturizer with SPF 30 or higher for daytime use and a light serum or lotion at night." 
Signs You're Using Too Many Products 
While certain types of acne, such as hormonal, dietary or stress acne, likely won't respond to topical products, you should start to notice smoother and clearer skin over the course of a few months. "Your skin is expected to be a bit drier and even show some evidence of mild peeling and slight redness — it's a sign that the products are gently getting the job done," says Dr. Zalka. "But if you experience extreme dryness, excessive peeling, burning, redness, sensitivity or tightness, it's a sign you're doing too much." Another red flag is if your skin starts to overproduce oil. This means that your skin is dehydrated or dried out from the excess of harsh products and is trying to compensate by pumping out oil.  
If you notice any of these irritations, make sure to stop using the active products in your routine. "Just use cool water to cleanse the skin, apply a gentle, fragrance-free moisturizer and sun protection until the skin feels better." Once you're back at baseline, you can reintroduce acne-fighting products into your routine one at a time. If irritation persists, make sure to see a board-certified dermatologist. 
Design: Hannah Packer
Read More:
What You Need to Know About Vitamin C and Skin Care
How to Treat Scalp Breakouts (Because They Happen)
Read more

Back to top