The Top Causes of Jawline Acne and How to Get Rid of It
December 20, 2022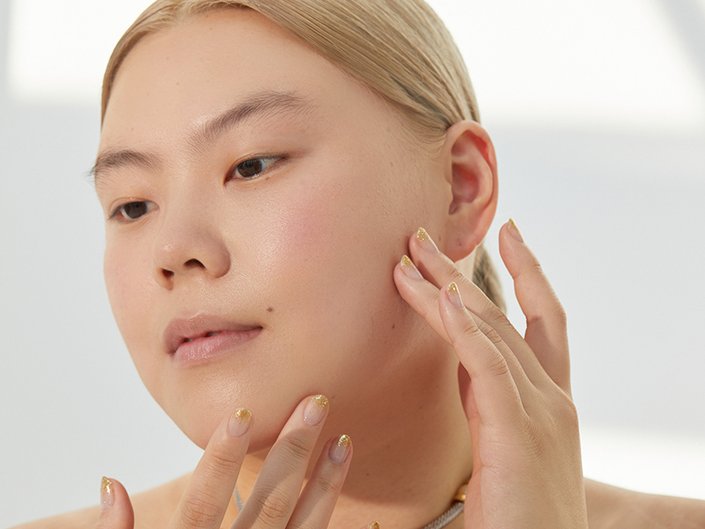 If you made it through puberty seemingly unscathed in terms of breakouts, lucky you. We wish we could tell you that your skin will remain
blemish-free
through your twenties and beyond, but fluctuating
hormones
may have other plans for your complexion. One spot that is most commonly affected by hormonal acne is the jawline, says
Dr. Loretta Ciraldo
, a board-certified dermatologist in Aventura, Florida. Typically any breakouts of the lower face, chin and jaw on women tend to be caused by hormones. "It is so common that up to 80% of women experience hormonal acne at some point during adulthood," adds
Dr. Kristina Collins
, a board-certified dermatologist in Austin, Texas.
For those with jawline acne, you know that it can be painful and just really frustrating to deal with. But, knowing why you may be experiencing these types of breakouts can help you better understand how to best treat your skin. There are also some really game-changing products that will not only help you to treat a zinger once it pops up, but also prevent
breakouts
before they even happen. Read on for all the ins and outs of
jawline acne
along with our fave treatment products.
Jawline Acne Causes
Hormones
Jawline acne is often experienced during that time of the month, which is an easy way to confirm that hormones are to blame. Dr. Ciraldo mentions that many adult female acne sufferers report premenstrual acne flares. The heightened hormones aren't the only culprits, though, there are a few other things at play regarding a woman's cycle, too. "We have higher levels of androgens and estrogens during the follicular phase (AKA the periovulatory phase), which causes increased sebum production." Excess sebum can easily clog the pores, which can result in breakouts. The jawline area is also full of hair follicles, which is one of the reasons that it is acne-prone. The same way that pores can become clogged with dirt and oil, so can hair follicles. Because of the impact that hormones make on your skin, there's certainly a case for treating your skin differently throughout your cycle.

Dr. Collins says it's important to identify the triggers for your breakouts. Beyond your period, "triggers could include natural changes that affect the hormone levels including pregnancy or postpartum and perimenopause, but could also include medical conditions like polycystic ovarian syndrome or use of certain medications, including corticosteroids or testosterone," she explains. Your dermatologist can help you determine if hormones are behind your breakouts.


Stress
When you're stressed, the body reacts in ways such as excreting extra cortisol. In turn, sebum glands go into overdrive. Similarly to the hormonal acne experienced from fluctuating reproductive hormones, stress hormones can trigger acne on the jawline and elsewhere on the body.


Lifestyle Factors
Things like touching your face, not changing your pillowcase frequently enough and using skin or hair products that irritate your skin are just a few of the ways that acne can be exacerbated. And do you remember a little thing called mask-ne? The constant rubbing of the mask against skin, especially on the jaw and chin area were not great for the skin. Not to mention, reusable cloth masks harbor bacteria. Cleanliness is a big factor when it comes to treating breakouts, so it's important to wash your masks and pillowcases often.


Is Jawline Acne Considered Hormonal Acne?
Yes, it is one of the most common areas that hormonal acne is experienced. Hormones affect the complexion in a few different ways throughout a woman's cycle which can cause skin to become oilier. You may experience an increase in blackheads and even painful under-the-skin cysts, explains Dr. Ciraldo. Hormones can also cause skin sensitivity and irritation. In addition to jawline acne, hormonal acne may also be seen on the chin and around the mouth, which is referred to as perioral acne.


How to Get Rid of Jawline Acne
Tip 1: Wash Right
Dr. Ciraldo recommends looking for cleansing formulas that have 2% salicylic acid and washing with it twice a day. "Salicylic, classified as a BHA, is very good at ungluing dead cells from each other and penetrates well into pores to unclog them and release stored up unhealthy oils and bacteria," she explains. Dr. Collins adds that a benzoyl peroxide cleanser could be helpful for acne that predominantly involves clogged pores or pustules.


Tip 2: Try AHAs
Alpha hydroxy acids (AHAs) have a slew of benefits including exfoliation and unclogging pores. You're probably familiar with the names glycolic acid and lactic acid, which are both types of AHAs. You can usually find these ingredients in toners and other treatments. "They work by smoothing the skin surface after breakouts and help to prevent some breakouts and even skin tone," explains Dr. Ciraldo.


Tip 3: Incorporate an OTC Retinoid
The vitamin A derivative is known for its resurfacing properties. It sloughs off dead skin, helping to keep pores clear and texture smooth. It also works wonders on discoloration or previous acne-scarring as it treats current breakouts and prevents future ones.

Tip 4: Level Up With a Prescription
"For prescription topicals, retinoids including tretinoin can be very helpful and a topical antibiotic called clindamycin gel helps hormonal acne and can be used long term with minimal if any side effects," says Dr. Ciraldo.


How to Prevent Jawline Acne
Tip 1: Rework Your Lifestyle Habits
Get in the habit of changing your pillowcase a few times a week. It may seem like a silly thing, but it can actually help so much. Dr. Ciraldo likens pillow cases to "an eight-hour face mask because we are putting our faces in it for nearly a third of every day."

If you spend a lot of time on the phone, it's smart to use headphones or stick to speaker phone if you can, because phones are notoriously covered in germs and bacteria. It's not uncommon for derms to see patients who have bouts of acne on one side of their face — the side where they hold their phone.

And if you're on Zoom calls, that's great for being phoneless, but avoid touching your face as you stare at your computer screen. Dr. Ciraldo says she's suffering from her own under-the-skin zit right now that stems from her own habit of resting her chin in her hands on work calls.


Tip 2: Catch Some Z's
"Beauty rest is a real thing. Get seven or eight hours," advises Dr. Ciraldo. She challenges her own patients to take selfies: one after a late night and one after a good night's rest to compare how their complexion looks. She says that after that, they almost always change their tune. And when you do sleep, be sure to take your makeup off — sleeping in makeup is a major contributor to breakouts.


Tip 3: Speak to Your Doc About Oral Treatments
"Hormonal acne is caused by hormonal fluctuations and predominantly by the effects of androgens including testosterone, so treatment regimens often need to involve medications that can regulate these hormone levels or mediate their effects on the skin," says Dr. Collins. And being that jawline acne is hormonal, birth control may be a great option for mitigating breakouts. "Some women do find that oral contraceptives clear their hormonal acne," says Dr. Ciraldo, "this is especially true if you have PCOS (Polycystic Ovary Syndrome)." She mentions that some women will experience terrible breakouts after changing or coming off of their birth control, which is a clear indicator that hormones are the cause.

There's also a drug called spironolactone that was initially meant for high blood pressure, but it also slows down the production of androgen hormones such as testosterone. These hormones are responsible for things such as oil production, so when levels are lower, one outcome is less oily skin.


Tip 4: Understand the Gut, Skin Relationship
"Maintaining a healthy diet with less sugar and less dairy consumption is helpful for preventing and combating all forms of acne," says Dr. Collins. She recommends keeping the skin and gut healthy "with pre and postbiotics, engaging in activities that help with stress reduction and keeping a healthy weight and fitness level." Be sure to speak to your doctor before making any dietary changes in regards to your skin health.


The Best Products for Jawline Acne
This lathering cleanser is formulated with 4% benzoyl peroxide to help clear acne and blackheads. It also taps hyaluronic acid for hydration and niacinamide to reduce redness and irritation. It's great for nixing blemishes, but is still gentle to use twice daily.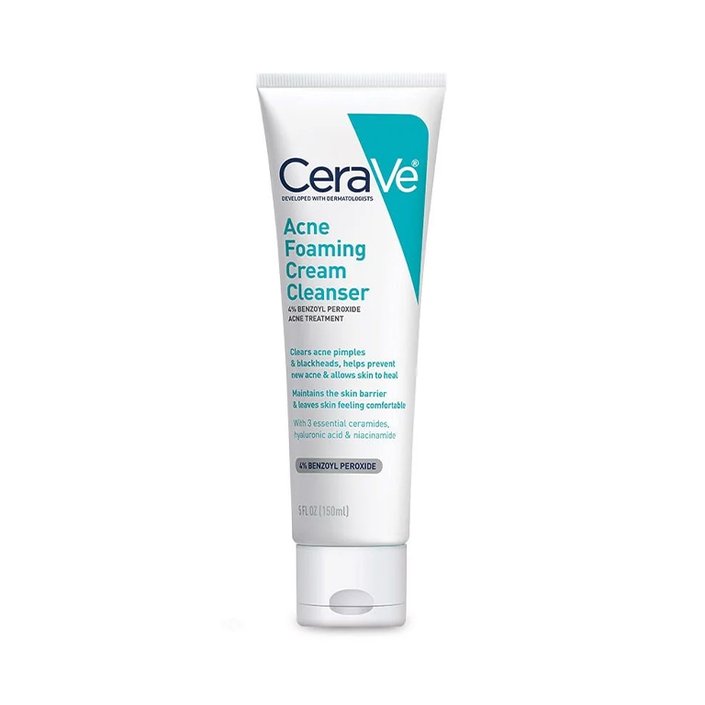 To treat and prevent breakouts, this salicylic acid treatment has a triple acid complex, featuring a blend of BHAs and AHAs. To help soothe the skin while these heavy-hitting acids do their work, the formula has the brand's thermal water, which minimizes irritation.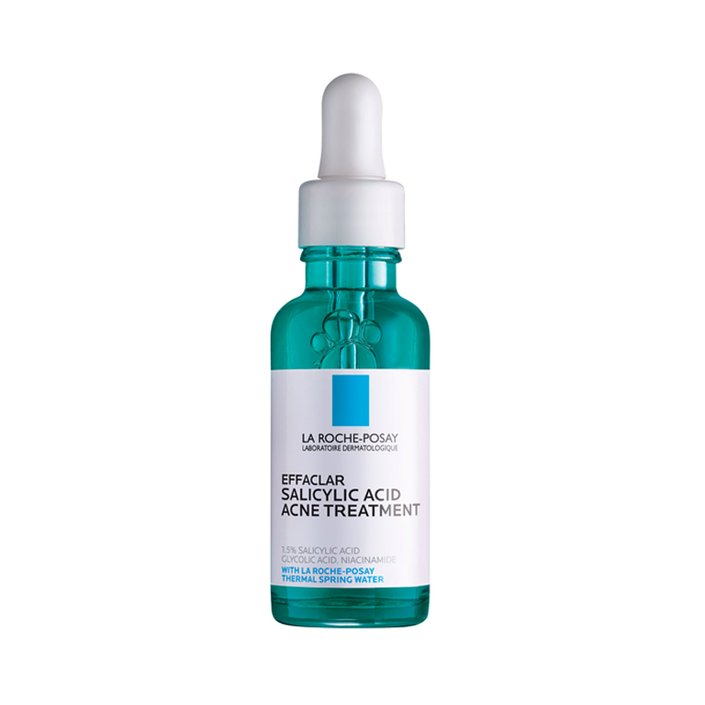 Salicylic acid and lactic acid gently exfoliate and postbiotic ferment calms and balances the skin. This lightweight formula goes on clear, so is great for use during the day and also works to combat multiple types of breakouts including hormonal acne.
Formulated alongside top derms, this exfoliating toner packs 5% glycolic acid, which is gentle enough for daily use but still removes dirt, oil and dead skin with a few swipes. It leaves skin feeling clean and refreshed, but not tight or stripped, thanks to the formula's aloe vera.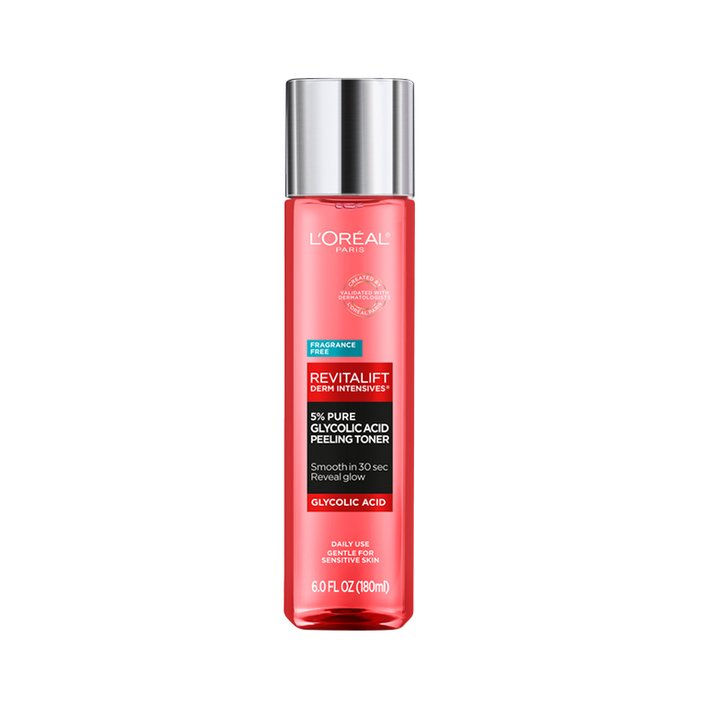 One of the biggest misconceptions about oily and acneic skin is that it doesn't need a moisturizer. Not using a moisturizer can actually trigger your skin to produce more oil. And if you're using acne-fighting products, they're notoriously drying, which makes it even more important to use a moisturizer. This fragrance-free one is non-comedogenic, meaning it won't clog your pores.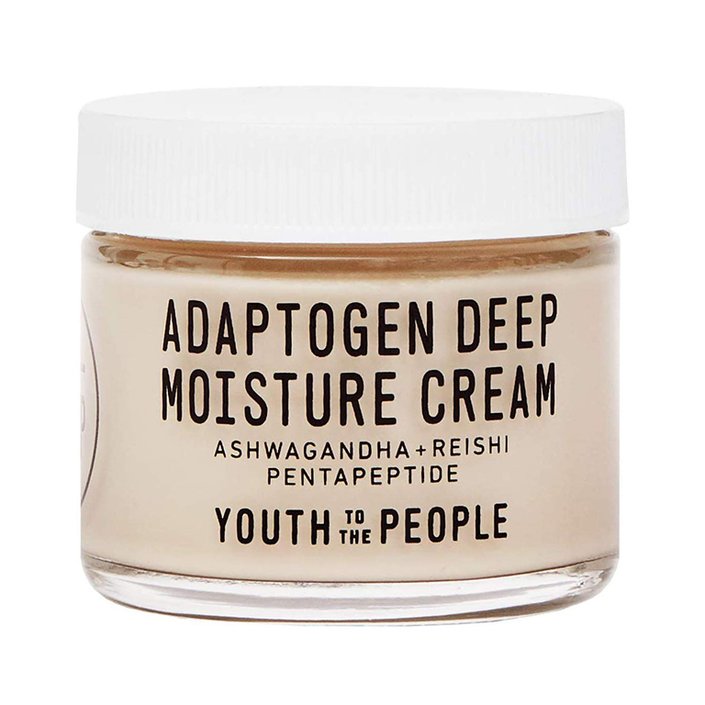 Formulated specifically for normal to oily skin, this lightweight moisturizer also provides sun protection — another step that's often skipped when someone's worried about acne. Hyaluronic acid and ceramides hydrate and nourish while leaving skin with a matte finish.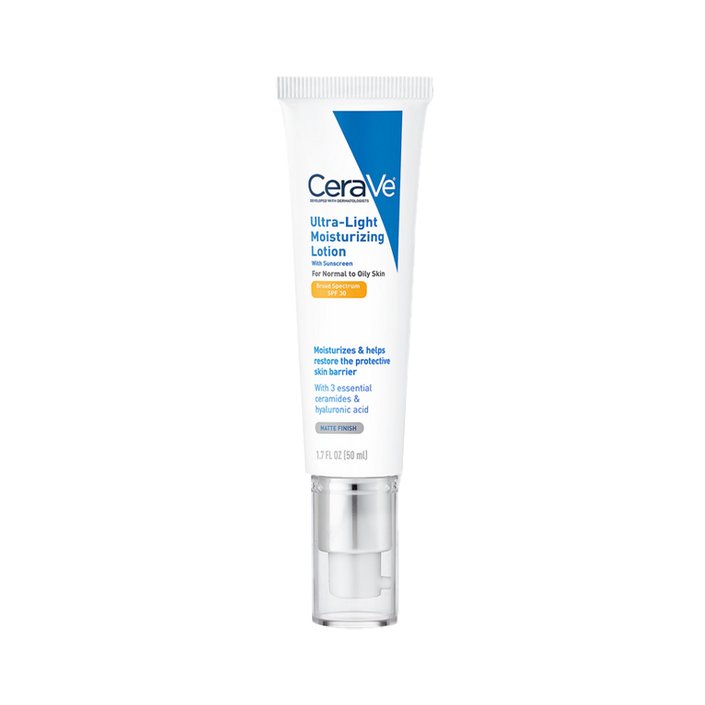 Acne patches are all the rage because they help bust blemishes quickly and are seemingly invisible, so you can wear them in public. This hydrocolloid sticker will help suck out the gunk from a pimple, but it also has microdarts that deliver acne-fighting ingredients like succinic acid and tea tree extract deep below the surface. Bonus: By keeping your spot covered, you'll be less likely to pick at it.
Esthetician Renee Rouleau has a whole line meant to help clear the skin, and she released this genius product during the height of masking to mitigate some of the breakouts that came with it. This acid-filled formula is meant to be spritzed on skin before putting on a mask to help prevent blemishes, but you can also spray it directly on the mask, too, for extra protection.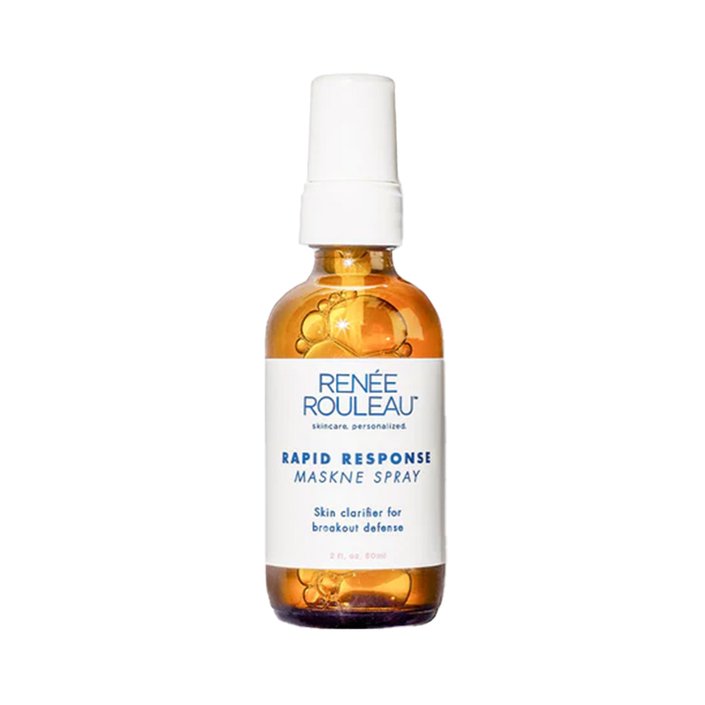 This formula addresses fine lines and wrinkles, evens tone and prevents breakouts. Hydrating lipids help to temper the effects of irritating retinol, so those with sensitive skin can still use it.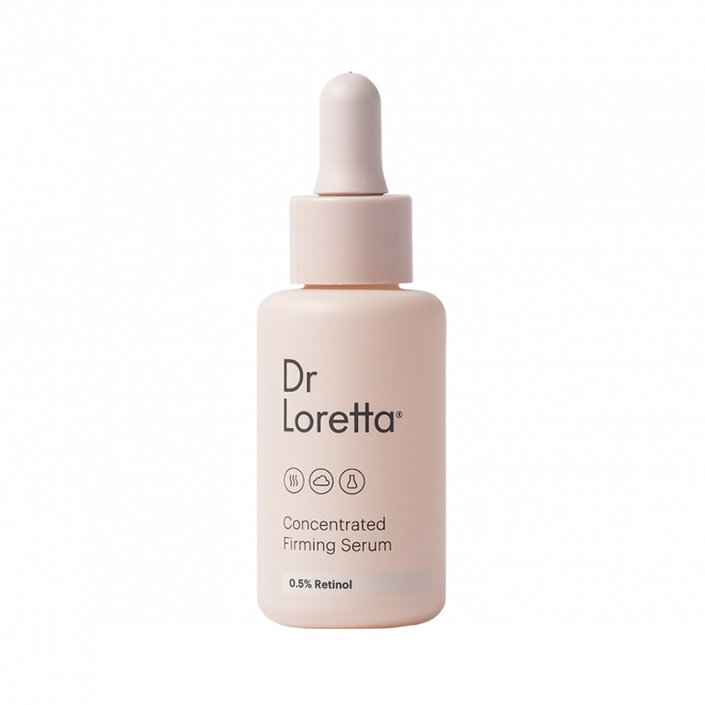 Read more

Back to top