How to Treat Acne Depending on Your Age
June 18, 2020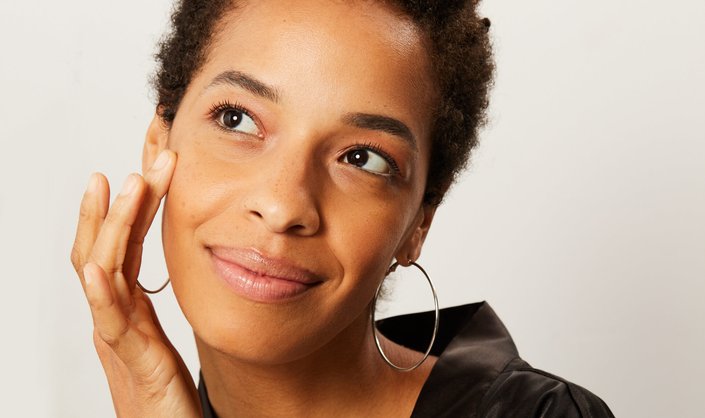 Whether you were an acne-prone teen or are now an acne-prone adult, the fight against pimples is tricky. Ahead, Skincare.com spoke with consulting dermatologist Rita Linkner, MD, of Spring Street Dermatology and board-certified dermatologist and AcneFree partner Hadley King, MD, about what causes breakouts at different ages and the best acne treatment to try whether you're 13, 30 or beyond.
Best Acne Treatments for Teens
If your acne as a teen isn't too severe, Dr. King recommends a three-step acne kit like the AcneFree Oil Free 24 Hour Clearing System. "This kit is a great choice for treating acne with products formulated with salicylic acid and benzoyl peroxide because the salicylic acid can penetrate into pores and gently chemically exfoliate — dissolving sebum to prevent and treat clogged areas," she says. The benzoyl peroxide is helpful because it contains properties that help kill bacteria that contribute to acne.
If you are not seeing any improvement, heading to your nearest dermatologist's office (either in person or virtually) is the way to go. According to Dr. Linkner, "Accutane is what I use most commonly for teenage acne, and vitamin A orally is a way to help treat teenage acne, which usually has a strong genetic component and warrants oral treatment." There are even antibiotic options to help calm down those stingy, cystic pimples. If you're a good candidate for any of these treatments, your doctor will let you know.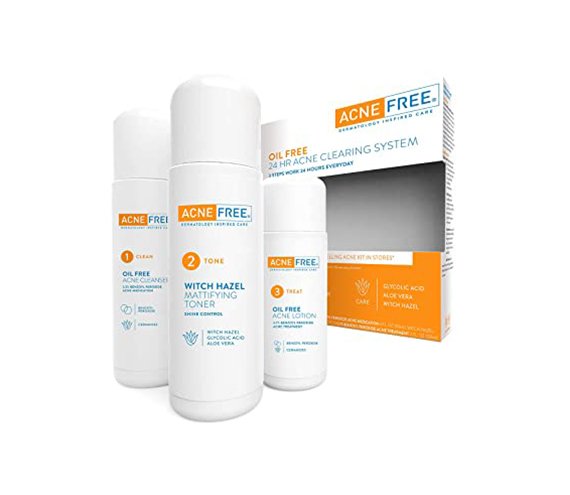 Best Acne Treatments for Adults in Their 20s and 30s
When you're in your 20s or 30s, hormones are often the culprit behind consistent acne, says Dr. Linkner. "In women with cystic acne, Spironolactone helps to mediate sensitivity to the male hormone testosterone that all women have, which can cause persistent jawline acne with menstruation." Spironolactone is a prescription treatment that requires consistent use, but its efficacy rate of close to 80% makes it a great option if you have hormonal-related breakouts. For less severe cases, "acne spot treatments are the gold standard in trying to ensure that pimples don't erupt to the surface," says Dr. Linkner. If you need a recommendation, we love the Kiehl's Breakout Control Targeted Acne Spot Treatment, which is made with mineral sulfur to help reduce blemishes without over-drying skin and vitamin B3 to brighten your complexion.
It's also important to note that for at-home treatment, the gentler the better. "When you've reached your 20s and 30s, your skin may be less oily than it was during your teenage years, so some people may need gentle products to avoid irritation," says Dr. King. If this sounds familiar, try reaching for ingredients that moisturize and soothe, with lower percentages or less irritating forms of active ingredients, like the SkinCeuticals Blemish Age + Defense.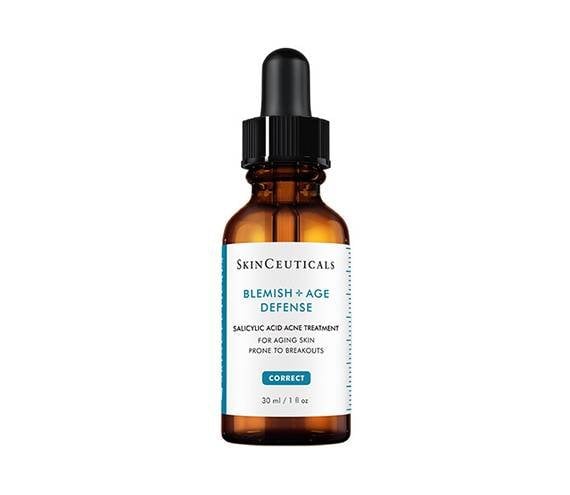 Acne Treatments for Adults in Their 30s and Beyond
If you are over 30, Dr. Linkner recommends an oil-free cleanser with a high level of salicylic acid, like the La Roche-Posay Effaclar Medicated Acne Face Wash. "I also tell my patients to use a prescription topical retinoid at night as it helps exfoliate the skin and does wonders for acne, all while also providing anti-aging benefits," she notes. For your own regimen at home, she recommends a glycolic-acid based retinol product like the Neova Intensive Retinol Spray. We also like the CeraVe Resurfacing Retinol Serum.
Besides retinol, Dr. King adds that if you prefer a spot treatment, try the AcneFree Terminator 10. "This treatment contains 10% micro-benzoyl peroxide for its acne-fighting properties, combined with calming ingredients like chamomile, ginger and sea whip," she says. These additives are recommended because they're gentler, and not as active or irritating as other acne-fighting ingredients.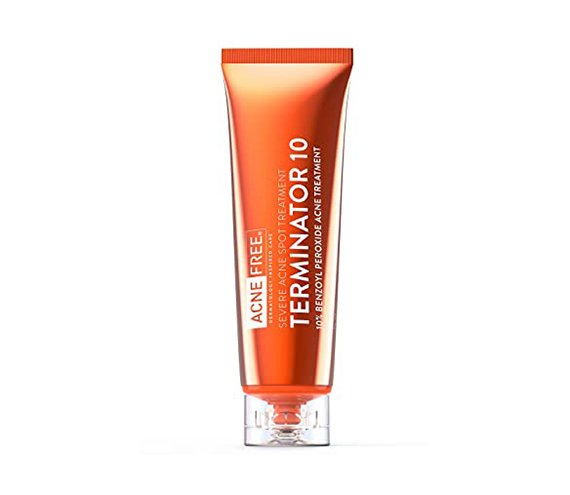 Non-Comedogenic Is the Way to Go
No matter your age, using non-comedogenic products in your skin-care routine is key to keeping your skin free of blemishes. This means that you want to look for products that are non-irritating, moisturizing for sensitive or dry skin and have the label "non-comedogenic" on them to ensure that they don't clog pores. "Two tinted SPF products I like for daily use are Revision Skincare Intellishade TruPhysical Broad-Spectrum SPF 45 and SkinMedica Essential Defense Mineral Shield Broad Spectrum SPF 32," says Dr. King. "They are both 100% mineral with zinc oxide and titanium dioxide, and they both have a very nice light texture with sheer coverage."
How to Tell If Your At-Home Acne Treatment Is Working
"It's important to use over-the-counter products regularly as directed for a least a month to be able to evaluate how well they are working," says Dr. King. "At that point, if you do not feel that you have seen appreciable improvement in the number of clogged pores and pimples you are getting, it's best to see a dermatologist." Your dermatologist can then evaluate your skin and let you know if prescription medicine or blue-light therapy is needed for treatment.
Read More: 
Acne Face Mapping 101: How to Decode Your Breakouts
Do You Know What Type of Acne Do You Have?
6 Easy Tips for Preventing and Getting Rid of Shoulder Acne
Read more

Back to top