How One Dermatologist Is Conducting Skin Cancer Screenings While Social Distancing Is in Effect
May 20, 2020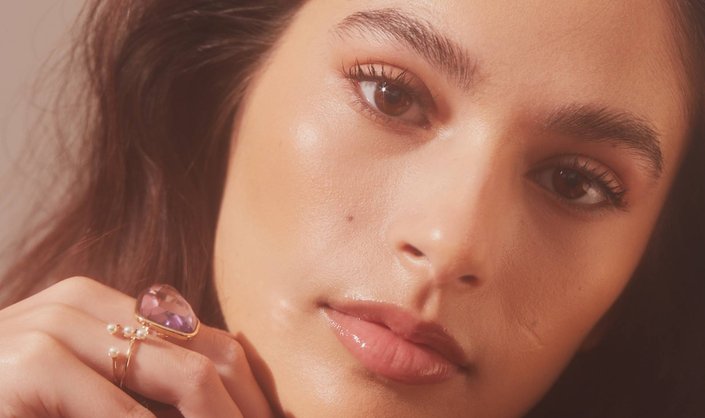 May is Skin Cancer Awareness Month, which is usually a great reminder to get that annual skin cancer screening. Due to the COVID-19 pandemic, however, your dermatologist's office might not currently be open. So should you skip it? Delay it? We were curious to find out how dermatologists are dealing with appointments like this, so we reached out to Dr. Orit Markotiwz, board-certified dermatologist and the director of pigmented lesions and skin cancer at Mount Sinai in New York City. 
How One Dermatologist Is Conducting Skin Cancer Screenings While Social Distancing Is in Effect
"I have set up my teledermatology practice such that I can prescreen my patients' images that were sent to me prior to the exam," says Dr. Markotiwz. As needed, he's having patients use skin magnifiers (we like the ones from HÜD by Dermlite or MoleScope by Metaoptima) to take closer photos of areas of concern. "I also use a pigmented lesion assay test (PLA) by Dermtech, which is a clinician-supervised, non-invasive test that is performed by the patient in the safety of their home," she says. These kits can be shipped directly to patients if their dermatologists deem it necessary. The completed test can then be sent to an outside lab for further melanoma testing if need be.  
How to Perform a Skin Cancer Screening on Yourself
If your dermatologist is not currently offering virtual screenings, you can perform a self-exam in the meantime. Set yourself up in a bright room in front of a full-length mirror. Dr. Markotiwz then recommends looking for five things: new dark or concerning brown spots, new crusty non-healing pimples, new pink spots, existing freckles that suddenly look irregular or different to you and existing moles that suddenly look irregular or different to you. 
If you notice any of the abnormalities above, contact your dermatologist for next steps. According to board-certified dermatologist Dr. Anna Chien via the Skin Cancer Foundation, "while many skin cancer surgeries are currently on hold, there are medical therapies available for certain precancers and skin cancers, which can be initiated and monitored through telemedicine." 
Read More:
Do You Have Freckles or Sun Spots? Here's How to Tell the Difference
3 Reasons Your Skin Is Freaking Out Right Now
Our Editors' Favorite Sunscreens
Read more

Back to top