Everything You Need to Know About Microcomedones
March 27, 2023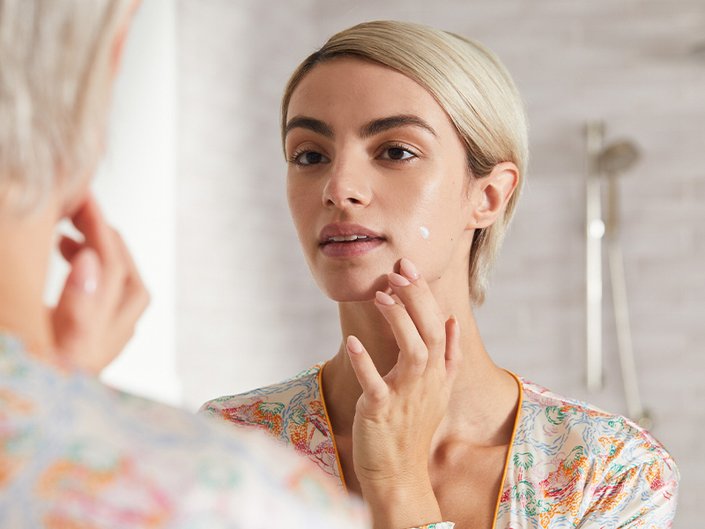 Most of us are aware of the fact that oil, makeup and dead skin cells can lead to blemishes, be it in the form of comedones, pustules, papules or cysts. But there's another, perhaps lesser-known factor to consider when thinking about the formation of acne: microcomedones. They're essentially the precursor to breakouts and can either remain undeveloped (i.e. invisible) or "switch on" and manifest as a whitehead or blackhead. To get more information on microcomedones, plus the products you should keep handy in order to treat them, we turned to board-certified dermatologists Dr. Shari Marchbein and Dr. Marisa Garshick. Read on for their expert tips on how to combat and control these budding pimples.
What Are Microcomedones?
First, let's get into what microcomedones actually are. In order for a pimple to form, there needs to be a combination of bacteria, inflammation and oil. But before this interaction takes place and skin flares, there also needs to be a "switch" turned on in something called a microcomedone. "The microcomedone is the earliest phase in comedogenesis and is an invisible precursor lesion," says Dr. Marchbein. In other words, in the microcomedone stage, skin cells become stickier, start to accumulate inside the pore and can prevent sloughing.
"In some cases, this can go on and become a visible breakout, also involving other factors such as bacteria, inflammation and oil, but in other cases it may remain invisible," says Dr. Garshick. Basically, the microcomedone stage is a make-or-break-it period for clear skin — if you target the area early, you may be able to avoid the arrival of a pesky blackhead or whitehead.
What Is Comedonal Acne?
"Comedonal acne refers to acne that is mostly comprised of blackheads, also referred to as open comedones, and whiteheads, also referred to as closed comedones," explains Dr. Garshick.
When bacteria and sebum are exposed to air, they oxidize and turn a dark color, which is how blackheads get their name. Meanwhile, when that bacteria and sebum gets trapped under the surface in a closed comedone, you might see your pimple come to the surface with a white or flesh-colored head.
Can You Stop Microcomedones From Becoming Comedones?
Here's the good news: All microcomedones won't necessarily become visible on the skin's surface. "To try and prevent the switch from microcomedone to comedone, we treat the entire face, as opposed to spot treating, so that we are preventing new breakouts in addition to treating what is visible," says Dr. Marchbein.
To address this, she recommends incorporating a prescription-strength retinoid into your routine as it will treat everything from microcomedones to inflammatory papules. "Retinoids can help treat blackheads and clogged pores by reducing the as well as speeding up the rate at which the skin turns over and regenerates," she says. Marshick echoes Dr. Marchbein's recommendation of a retinoid, as well as regular use of salicylic acid, to help speed up cell turnover and prevent pores from becoming clogged with dirt, oil and bacteria. We recommend checking in with a board-certified dermatologist to ensure retinoids are right for your skin type and concerns.
If you're looking for an over-the-counter option, Dr. Marchbein suggests the Avéne Cleanance Concentrate Blemish Control Serum, which is specifically formulated to interfere with the progression of a microcomedone to a comedone, the La Roche-Posay Effaclar Duo Acne Spot Treatment or the CeraVe Acne Control Gel.
In addition to using acne-fighting ingredients like retinoids and exfoliating acids, it's important to cleanse your skin every night or as necessary (especially if you've been sweating during a tough workout or a long day outside). There are plenty of cleansers that are made for oily and acne-prone skin. These formulas will help rid your skin of breakthrough bacteria and debris, unclog pores and minimize the potential for microcomedones to turn into acne.
Over-the-Counter Comedonal Acne Treatments
When you're looking to eliminate existing breakouts and maintain clear skin, chemical exfoliants like alpha-hydroxy acids (AHAs) and beta-hydroxy acids (BHAs) will be your best friend. The CeraVe Acne Control Gel combines both in the form of 2% salicylic acid (a BHA) along with lactic and glycolic acids (AHAs). These acids help speed up cell turnover, keep pores clean and clear and smooth the overall appearance of your skin. The only downside is that BHAs and AHAs can be drying, but the niacinamide, hyaluronic acid and ceramides in this formula counteract any unwanted flakiness. Plus, it's formulated without fragrance or drying alcohols. You can apply this product in a thin layer over the entire face or target it to oily and acne-prone areas.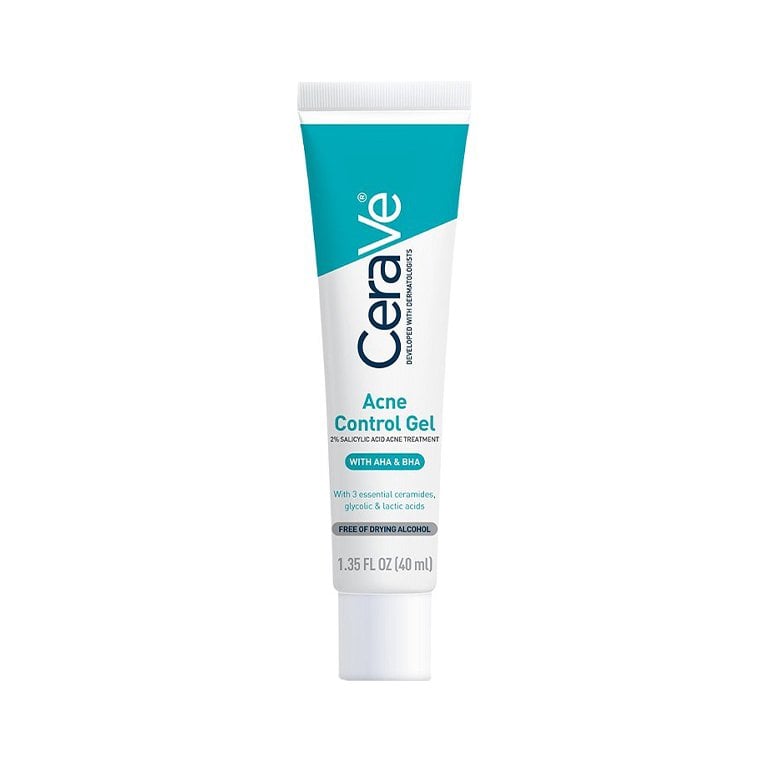 Made with just seven ingredients, consider this highly concentrated glycolic acid serum a one-way ticket to smoother, more refined skin. The minimalist formula boosts cell turnover and helps visibly refine pores and uneven skin texture. It's fragrance-free and suitable for all skin types, including sensitive skin.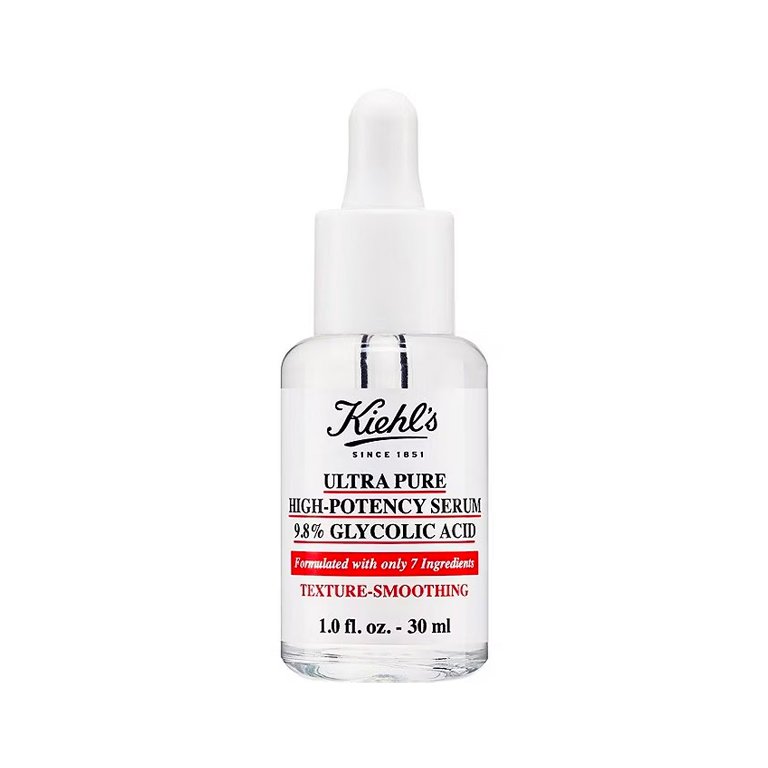 Benzoyl peroxide is another tried-and-true ingredient when it comes to targeting breakouts. This treatment is formulated with 5.5% micronized benzoyl peroxide, which deeply penetrates pores to help rid them of acne-causing bacteria. It also utilizes lipo-hydroxy acid (LHA), which is a derivative of salicylic acid, to exfoliate, plus glycerin to attract moisture and keep dryness at bay. The oil-free formula can be applied all over the face or as in individual spot treatment, and is specifically formulated to minimize the look of blackheads and whiteheads.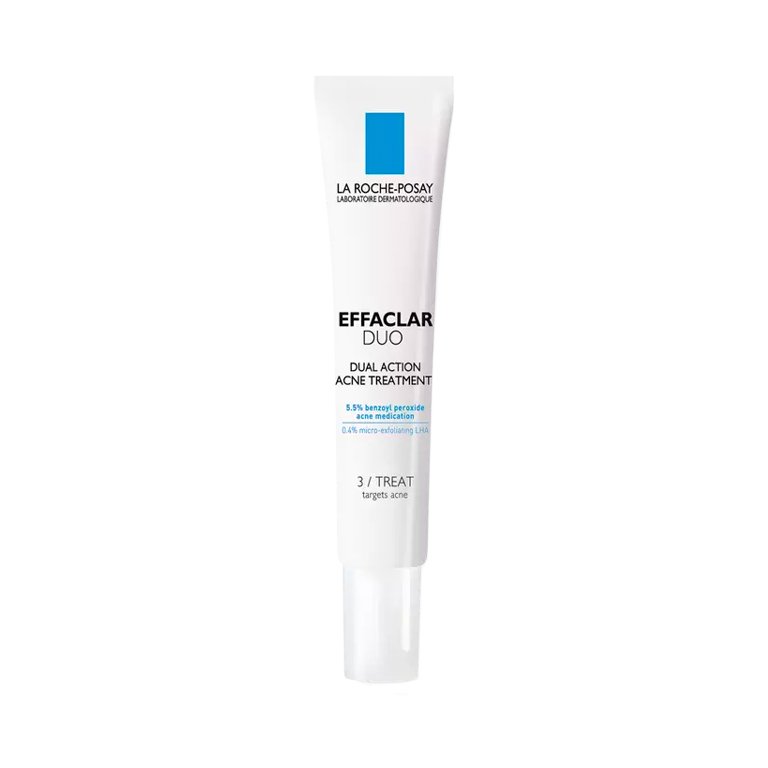 With a combination of salicylic acid and lactic acid, this serum works at every stage of a breakout, from preventing the formation of a pimple to clearing up existing spots and fading post-acne dark marks. The vegan formula is dermatologist-tested and made free of drying alcohols to gently exfoliate and reduce breakouts while leaving skin calm and balanced. It can start to reduce the look of acne in as little as three days.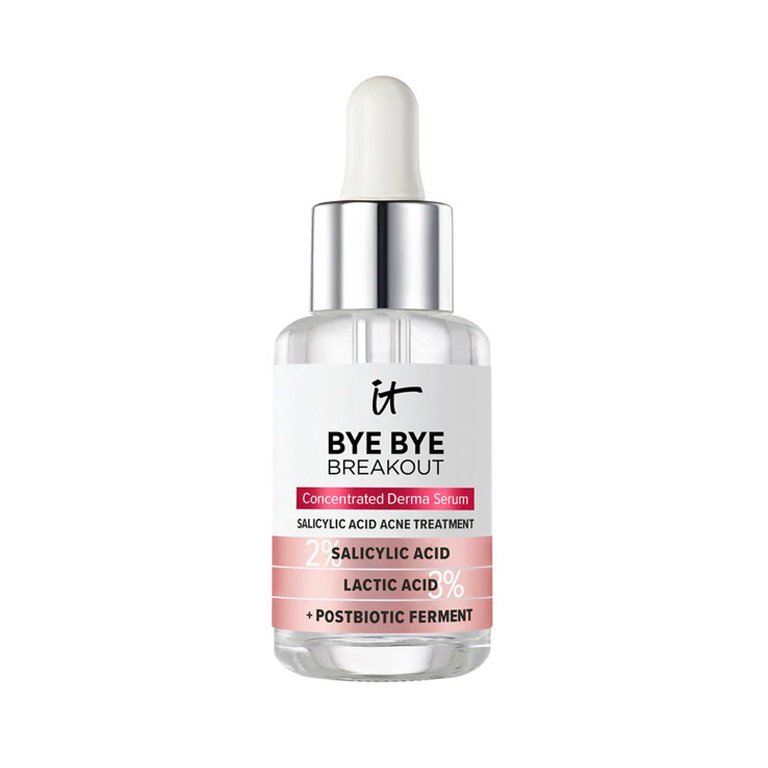 As Dr. Marchbein and Dr. Marshick suggested, regular use of a retinoid is a great way to speed up cell turnover and stop comedonal acne in its tracks. We love this affordable, drugstore retinol formula from CeraVe, which resurfaces skin to help fade the appearance of pores and post-acne marks. It combines encapsulated retinol with brightening licorice root extract, niacinamide and barrier-restoring ceramides. Encapsulated retinol can penetrate the skin in a more gentle way than traditional retinoids because it has a slow-release technology that makes the ingredient more tolerable to a wider range of skin types. "Similar to how you would wrap glass in bubble wrap to ensure it wouldn't break when you are transporting it, encapsulated retinols are wrapped for protection during delivery to the skin," board-certified dermatologist Dr. Meghan Feely previously told Skincare.com. That makes encapsulated retinol a great choice for those who have never used a retinol and those whose skin is on the sensitive side.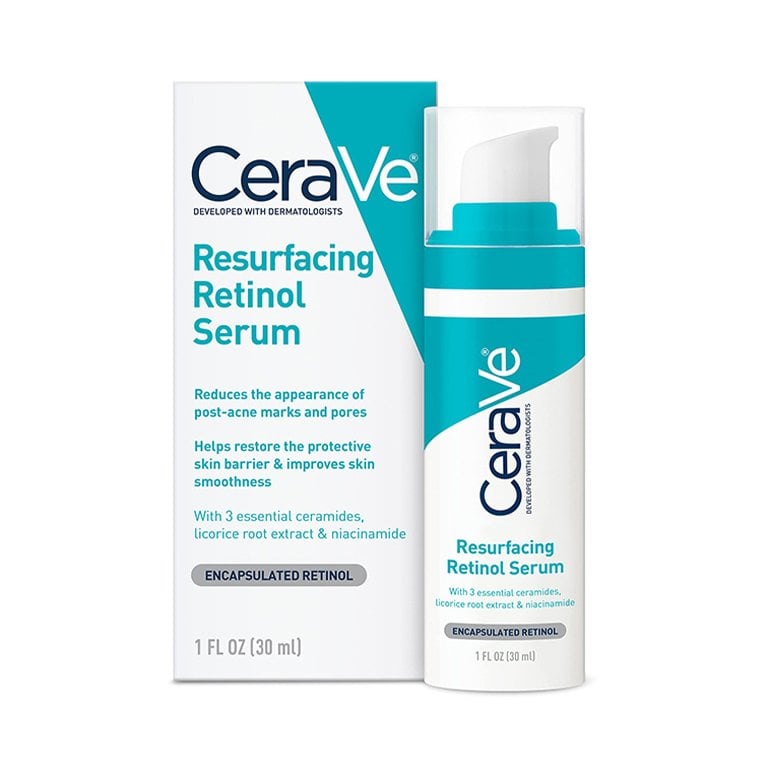 Another top-choice retinol is this night serum from L'Oréal Paris. Over time, it leaves skin smoother, more radiant and glowing, with increased cell turnover on all skin types. Since retinol is an ingredient that can increase photosensitivity, it's best to apply this product to clean, dry skin at night only, and remember to wear broad-spectrum sunscreen in the morning. Ease into use by applying this product twice a week the first week you try it, then gradually increasing to every other night and nightly if tolerated. This will help keep your skin smooth and reduce the potential for irritation.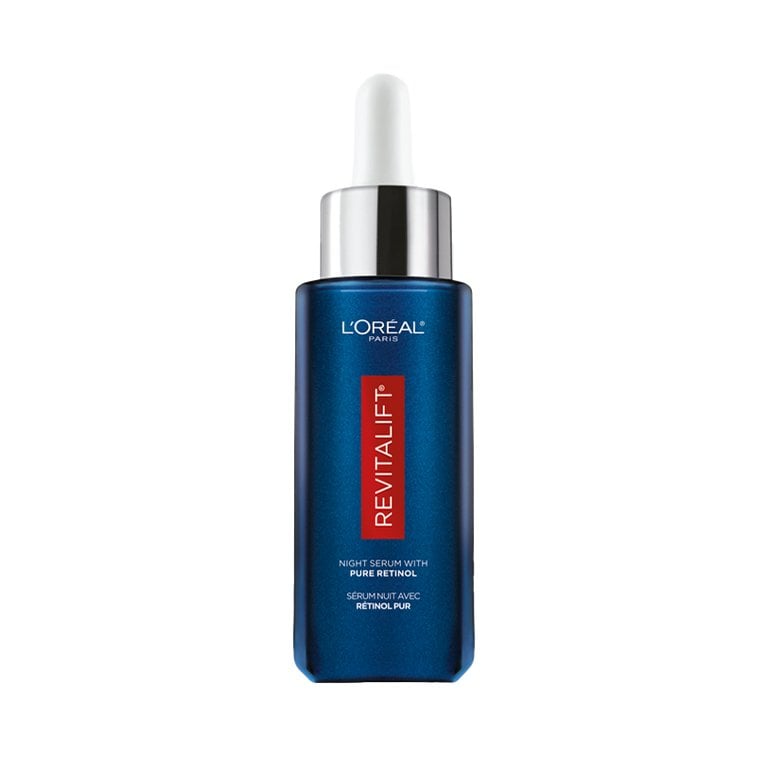 For a gentle way to fight breakouts, look to a BHA-infused cleanser like this pick from Vichy. It helps to clear out dirt, oil and impurities with each wash and minimizes pores, blackheads and breakouts. With salicylic acid, zinc and copper minerals and soothing Vichy volcanic water, the gel formula is an ideal pick for sensitive and acne-prone skin types.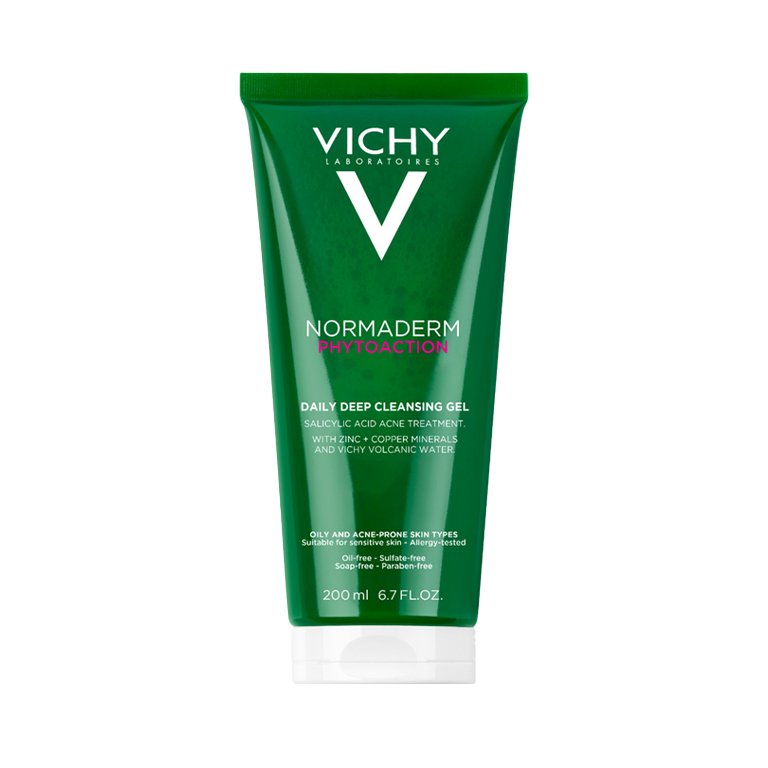 Unwind and unclog your pores with this purifying clay mask. Made with a mix of kaolin and bentonite clay, it cuts down on excess oil production and draws impurities from clogged pores and blackheads within the first use. The formula is ideal for oily to normal skin types.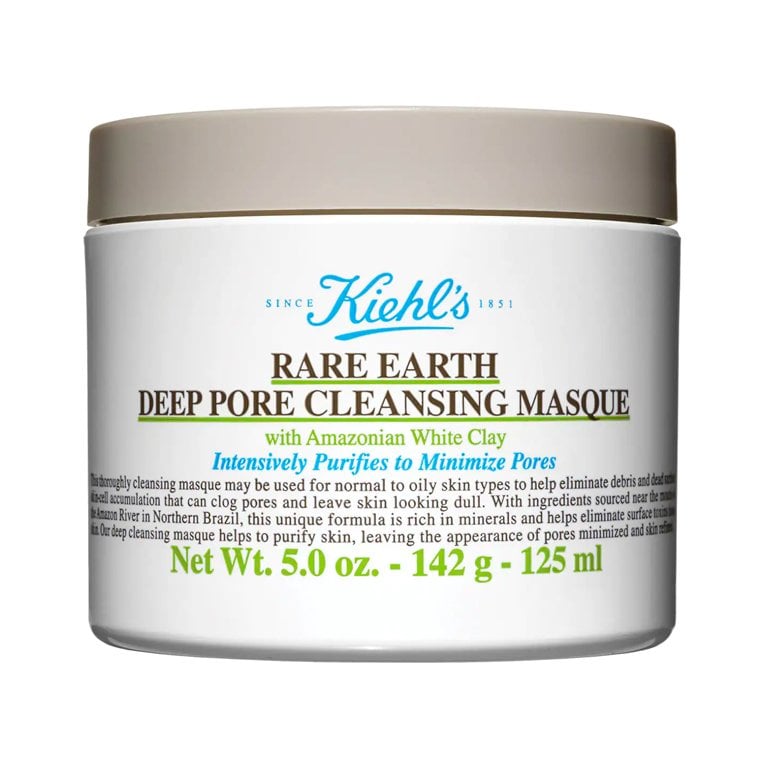 Leave skin, clear, shine-free and refreshed with the blemish control serum. Powered by milk thistle extract, mattifying silica and thermal spring water, this serum is designed to control oil and reduce the appearance of blemishes in as little as one week.
Clean out dead skin cells and debris with this gentle yet effective exfoliating cleanser. Made with textured and acne-prone skin in mind, it helps limit the severity of breakouts without drying or stripping the skin. The formula contains salicylic acid alongside more soothing ingredients such as green tea, aloe vera, glycerin and botanical extracts.
Additional reporting by Ariel Wodarcyk
Read more

Back to top