Workout, Breakout? Why You're Breaking Out After the Gym
May 13, 2016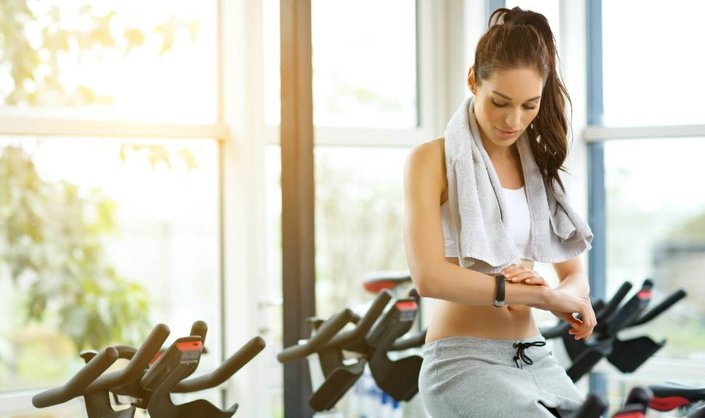 Exercising is great for our mind, body, and soul—but all that sweating can be tough on our body's largest organ. Do you notice pimples and zits popping up after hitting the gym? You're not alone. Below, facialist and body care expert at The Body Shop, Vanda Serrador, shares five likely culprits for your post-workout breakouts—plus, how to break the cycle. Hint: You might want to ditch your headphones.
1. YOU'RE WORKING OUT WITH MAKEUP ON
"We can get really hot and sweaty while working out. Your makeup, residual impurities, and the sweat from the workout are a potential pore-clogging combination," Serrador explains. "To avoid breakouts on the face, it is really important to exercise with no traces of makeup or impurities, and to instead, start the workout activity with clean, fresh skin." She advises waiting at least 30 minutes before applying makeup post-workout.
2. YOU'RE NOT CLEANSING EFFECTIVELY AFTERWARDS
"Your pores open up when you sweat," Serrador says. And while exercising helps your skin eliminate the build up that can clog pores and cause breakouts, she explains that you must make sure that you effectively remove that build up of toxins from the surface of your skin post-workout. She recommends trying a toner or essence lotion to cleanse skin.
3. YOU'RE SKIPPING THE SHOWER
Post-workout, always opt for a shower—not a bath, Serrador says. "That way, you get rid of the sweat from all over your body." Plus, she says, make sure you shower right away. 
4. YOU'RE NOT WASHING YOUR HANDS
"You can easily transfer bacteria from your hands to your face," she says. "Even if you clean the equipment before your workout at the gym or at home, you still need to wash your hands before and after your workout."
5. YOU'RE WEARING HEADPHONES DURING YOUR WORKOUT
"Wearing dirty headphones during and after exercise can [contribute to] breakouts because they collect sweat and can transfer bacteria to the skin," Serrador warns. "If you must wear them, be sure to keep them clean."
Heading to the gym? Be sure to pack along these gym bag must-haves!
Read more

Back to top