What Is Gua Sha? Here's Everything You Need To Know
August 03, 2021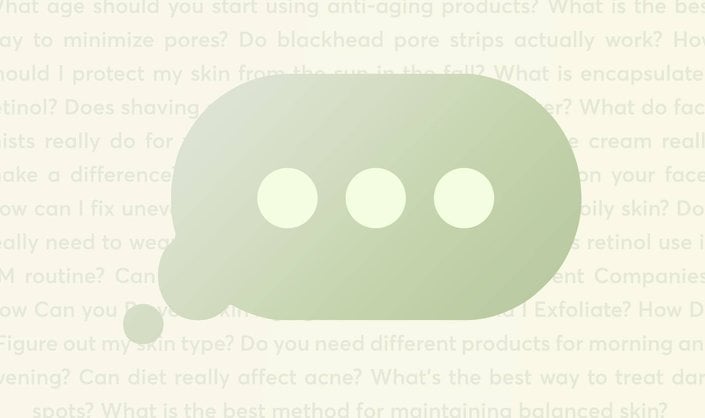 There are many different types of facial massages out there, but only one is taking over our social media feeds right now. ICYMI, we're referring to gua sha — a form of tissue manipulation derived from traditional Chinese medicine known to depuff and sculpt the face. To find out more about the self-care practice that's got everyone buzzing lately, we tapped Skincare.com experts Dr. Sheila Farhang, a board-certified dermatologist, and Elina Fedotova, a celebrity esthetician. Find their answers to our most pressing gua sha questions, ahead. 
What Is Facial Gua Sha?
"Facial gua sha is a traditional Chinese medicine practice that can help sculpt your face by minimizing inflammation and improving the circulation of your blood and lymphatic system," says Dr. Farhang. And according to Fedotova, the technique involves massaging your face gently with a gua sha tool in the direction of your lymphatic flow to help release tension in the facial muscles (yes, furrowed brow — we're talking about you), stimulate blood flow, brighten the complexion, improve facial asymmetry and lead to an overall feeling of relaxation. 
How to Pick the Right Gua Sha Tool For You
Different types of stone are used to make gua sha tools (each with its own therapeutic and energetic properties), and according to Fedotova, it's essential to select the material that will best address your specific needs. "For example, if you have a cooler-toned complexion and want to add some brightness to your skin, gua sha tools made of warm colored stones like rose quartz, jade or carnelia could help stimulate more blood flow, warming up your complexion," Fedotova says. "Those with a red complexion should choose cooling stones like turquoise, blue or green fluorite, which can reduce inflammation." If you're unsure where to start, Fedotova says gua sha tools made from amethyst, green jade or clear quartz work well for all skin types. One of our favorite Gua Sha tools is the Skin Gym Jade Gua Sha Crystal Beauty Tool.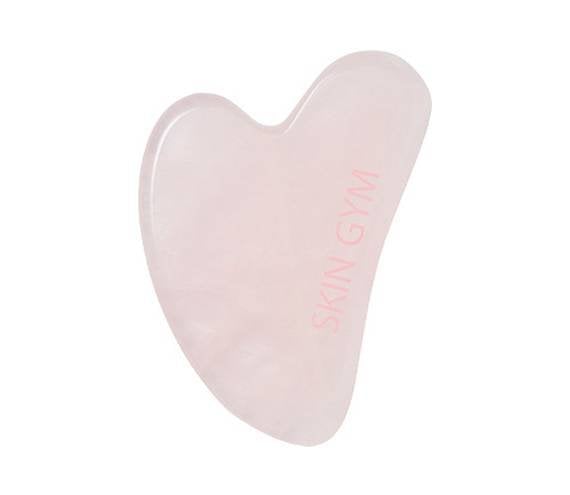 When to Gua Sha
Fedotova suggests using a gua sha after you've applied your topicals, serums and creams. "Not only will the products you apply help the tools run more smoothly across your skin, but the heat and increased circulation from the gua sha will help them be more efficiently absorbed into the skin," she says. To brighten, depuff and energize your skin, both Dr. Farhang and Fedotova recommend gently massaging your face with the gua aha in the morning on clean, moisturized skin. "If you're prone to inflammatory acne, rosacea and eczema, you should be careful to avoid using the gua sha tool on irritated or compromised skin barriers," Dr. Farhang says. We love using gua sha tools with the ultra-calming Kiehls Cannabis Sativa Seed Oil, especially for blemish-prone skin.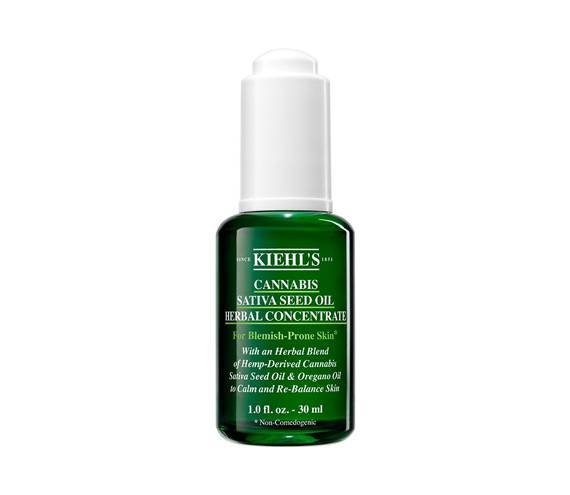 How to Practice at Home
If you feel intimidated to start, begin with a wood or stone facial roller. "Once you become more comfortable, try introducing different types of gua sha tools to your routine one at a time," Fedotova says. 
When it comes to massaging your face with the gua aha tool, it's important to be gentle. Dr. Farhang recommends that you keep the tool flat and pull (don't push) it gently across the skin in the direction of your lymphatic flow. "For example, if you're using a gua sha to reduce the puffiness of a double chin, start with the tool below your chin and move it up along your jawline until you reach below your ear," Fedotova says. 
Read More:
6 Skincare Books We're Reading This Summer
The Best Facial Massage Techniques to Fake a Facelift
The Benefits of Facial Massage
Read more

Back to top