Tips to Help You Deal With Blackheads
May 30, 2016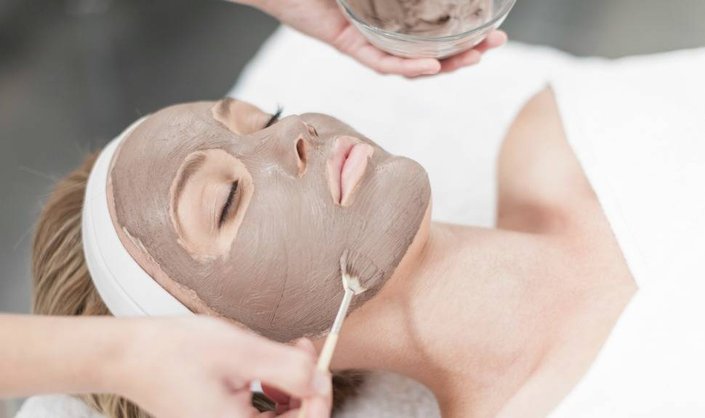 Blackheads are the ultimate clear skin buzz kill. Those pesky little black dots—caused by pores blocked with excess sebum, dirt, and dead skin cells—can litter the surface of skin and can make an otherwise radiant complexion look rough, dirty, and dull. Luckily, they're fairly easy to address. Below, how to fight the good fight against blackheads. Hint: Don't squeeze…ever.
CLEANSE & EXFOLIATE GENTLY
Keep your blackheads in check by cleansing every morning and evening with a salicylic acid cleanser. Salicylic acid—found in acne-fighting treatments—unclogs pores. Formulated for skin prone to breakouts, SkinCeuticals Clarifying Cleanser—with 2 percent salicylic, glycolic, and mandelic acids —helps to unclog pores, smooth the look of skin texture, and help improve skin's appearance. Massage a small amount onto a wet face and neck twice daily and then rinse thoroughly with water. Just make sure to only use as instructed since salicylic acid can be drying. Exfoliating every week is also important for keeping pores clean; pick an exfoliator that's meant for your skin type and use it as tolerated.
TRY A CLEANSING BRUSH
In a battle against blackheads, there's nothing wrong with calling in some reinforcements. The Clarisonic Mia 2 cleanses six times better than hands alone, so it's a good tool to have on your team. It's safe for all skin types, is available in two speeds—delicate for fragile skin and universal for normal skin—and helps to loosen and remove dirt and oil from the surface of the skin.
USE A CLAY MASK
Clay purifying masks can help absorb excess oil, which may lead to blocked pores. Kiehl's Rare Earth Pore Cleansing Masque—formulated with Amazonian white clay—helps to gently draw out the oil, dirt, and toxins that can enlarge the appearance of pores and leave skin looking dull. Apply a thin layer to damp, clean skin and allow to dry for approximately 10 minutes. Remove using a warm, wet towel and gently pat dry. It's recommended for use once or twice a week.
OPT FOR NON-COMEDOGENIC FORMULAS
To tackle blackheads and avoid them in the first place, you have to keep your pores free of impurities. Period. Makeup and skin care products that are comedogenic can be bad news for your pores. Where possible, use products that are formulated for your skin type, won't clog your pores ("non-comedogenic"), and are free of irritating ingredients. Also, refrain from squeezing and squishing your blackheads with your hands. You may introduce additional bacteria and germs into your pores and cause more harm. If you're having trouble clearing up your blackheads at home, visit your esthetician or dermatologist who can suggest other options, which may include routine facials and microdermabrasion.
Read more

Back to top