10 Dark Spot Correctors to Add to Your Shopping Cart
April 13, 2023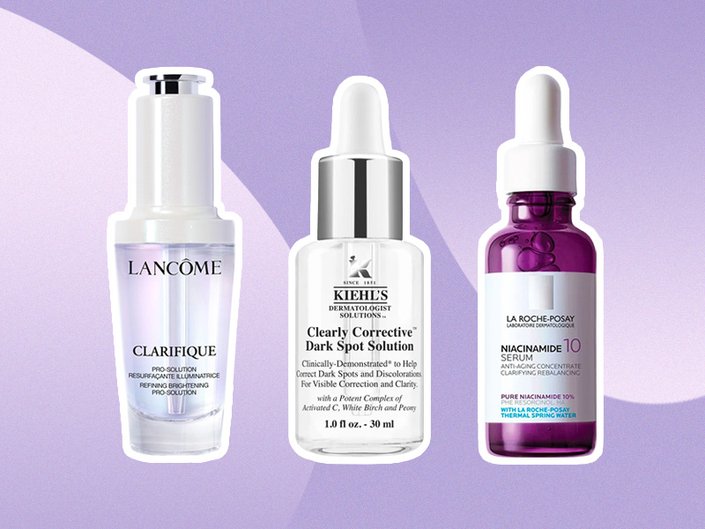 Dullness and dark spots are common skincare concerns that many people experience at some point in their lives. If you can relate, there are plenty of dark spot correctors and serums you can turn to that are formulated to even out and brighten the complexion. Ahead, we've rounded up some of our editors' favorite dark spot correctors to add to your skincare routine, whether you want to minimize the appearance of post-acne marks or just get brighter, glowier skin.
Our Favorite Dark Spot Correctors and Brightening Serums
Not only does the Lancôme Clarifique Pro-Solution Serum help reduce the appearance of dark spots and post-acne marks, it also tightens the appearance of enlarged pores. The water-gel texture absorbs quickly and feels incredibly refreshing on your skin.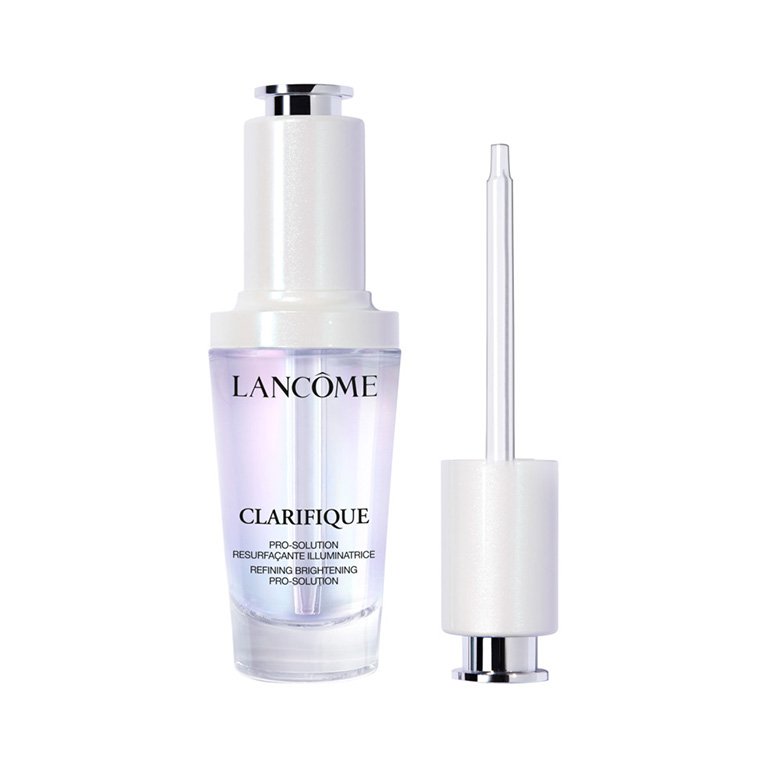 If you're looking to incorporate an anti-aging serum into your skincare routine, check out this 10% niacinamide serum from La Roche-Posay. The potent formula targets discoloration, post-acne marks and other dark spots. Plus, hyaluronic acid and La Roche-Posay thermal spring water hydrate and soothe.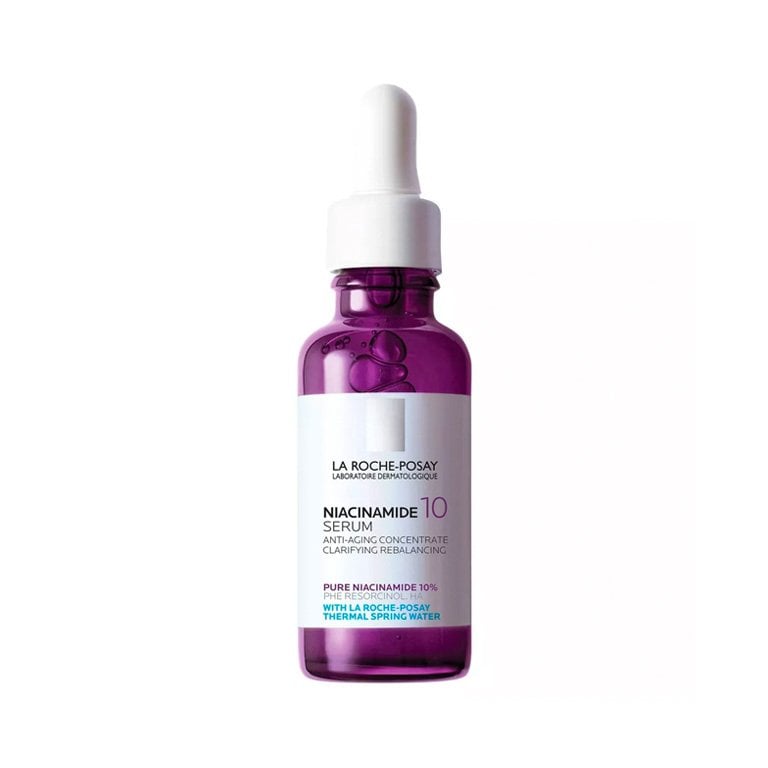 Skin discoloration is no match for the Kiehl's Clearly Corrective Dark Spot Corrector. Formulated with salicylic acid and stabilized form of vitamin C, it helps minimize the appearance of dark spots, hyperpigmentation and post-acne marks.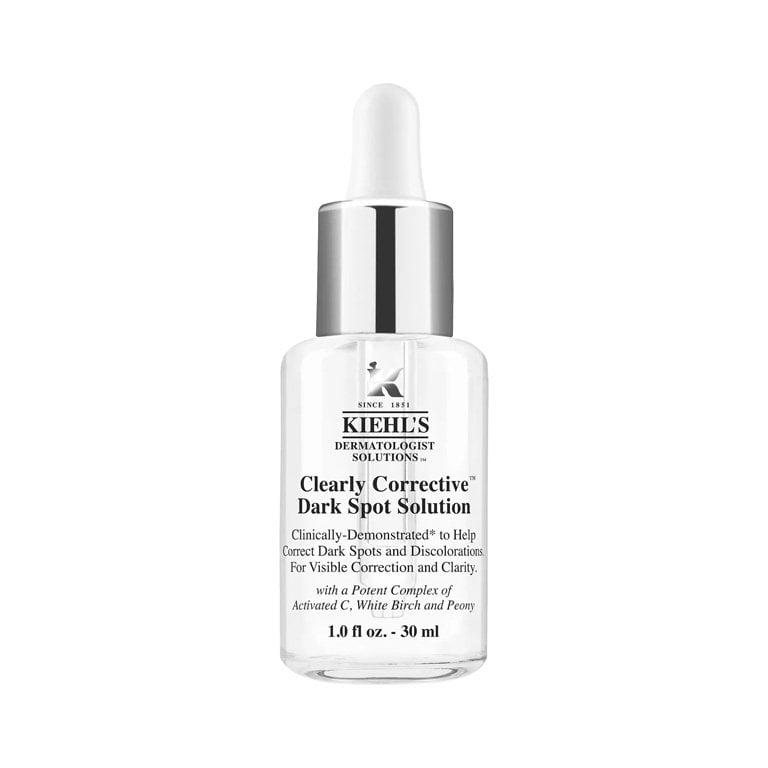 Get luminous, refreshed skin with this dermatologist-validated serum from L'Oréal Paris. Formulated with niacinamide, it helps address a variety of dark spots and skin concerns, including age spots, sunspots and post-acne marks. It also serves as a gentle exfoliant, thanks to the ferulic acid and amino sulfonic acid in the formula.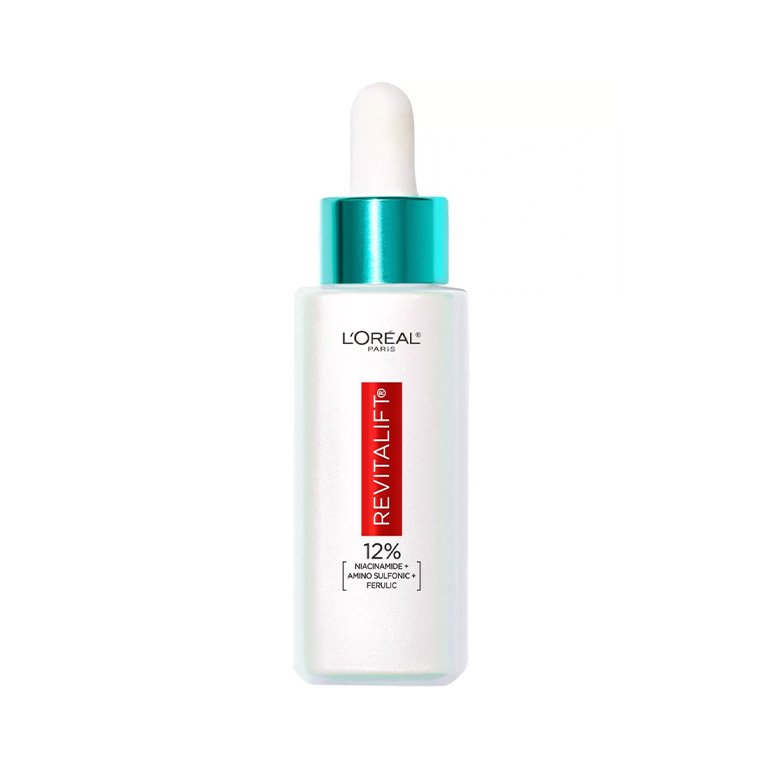 If you already have serums you swear by, you can tackle your dark spots with an exfoliant such as this one from Youth to the People. It's an overnight, leave-on peel that reveals brighter, smoother-looking skin. Antioxidant-packed black tea ferment is the key to this exfoliator's dark spot-correcting properties.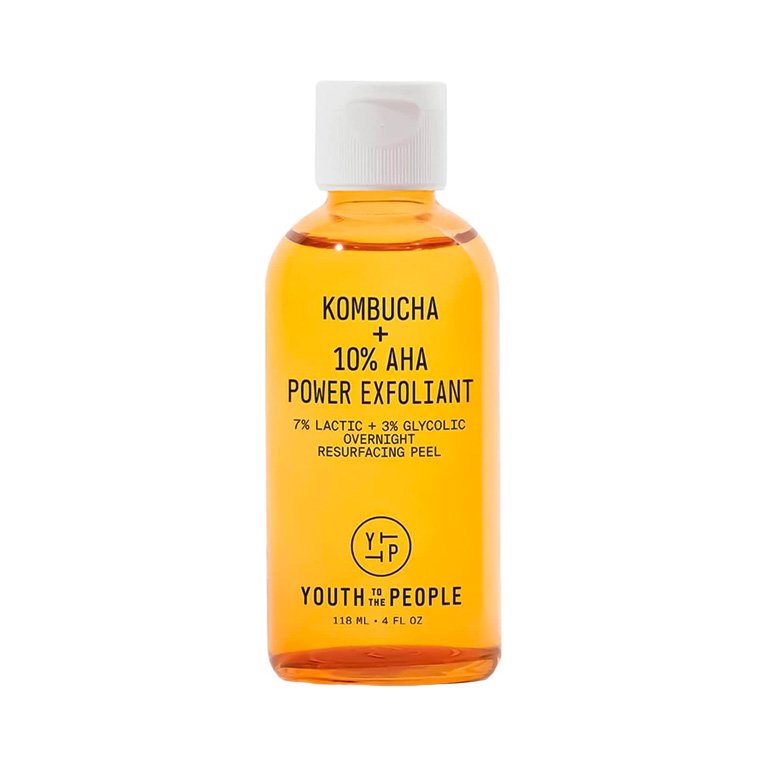 Do you struggle with skin dullness? Try the SkinCeuticals Phyto A+ Brightening Treatment, a balancing moisturizer that works to improve the brightness, clarity and texture of skin. We especially love this moisturizer during the warmer months because the gel texture is super lightweight. Remember to pair it with a broad spectrum sunscreen.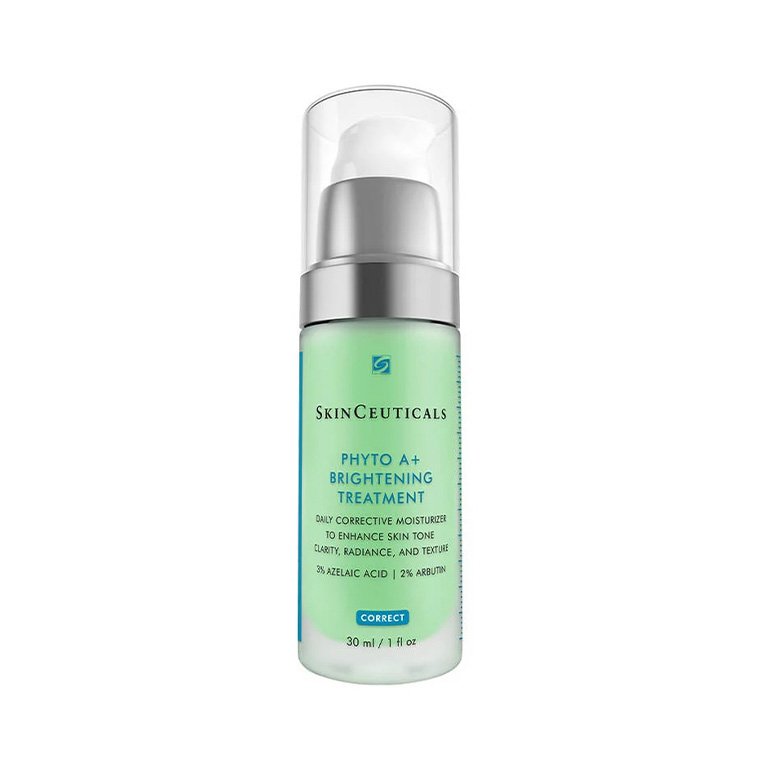 Kiss dark spots and discoloration goodbye with this 4% niacinamide serum from IT Cosmetics. Suitable for all skin types including sensitive, use it to combat age spots, melasma and hyperpigmentation.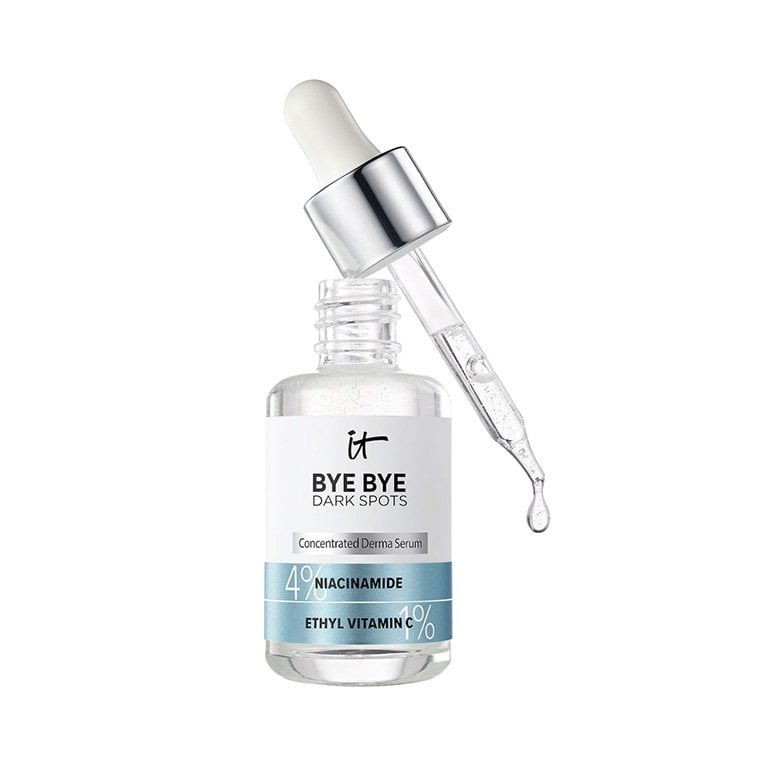 This multitasking, anti-aging serum effectively reduces dark spots and wrinkles — two common skincare concerns — at once. For the best results, apply it twice a day as the second step in your skincare routine after cleansing, then follow it up with your favorite moisturizer.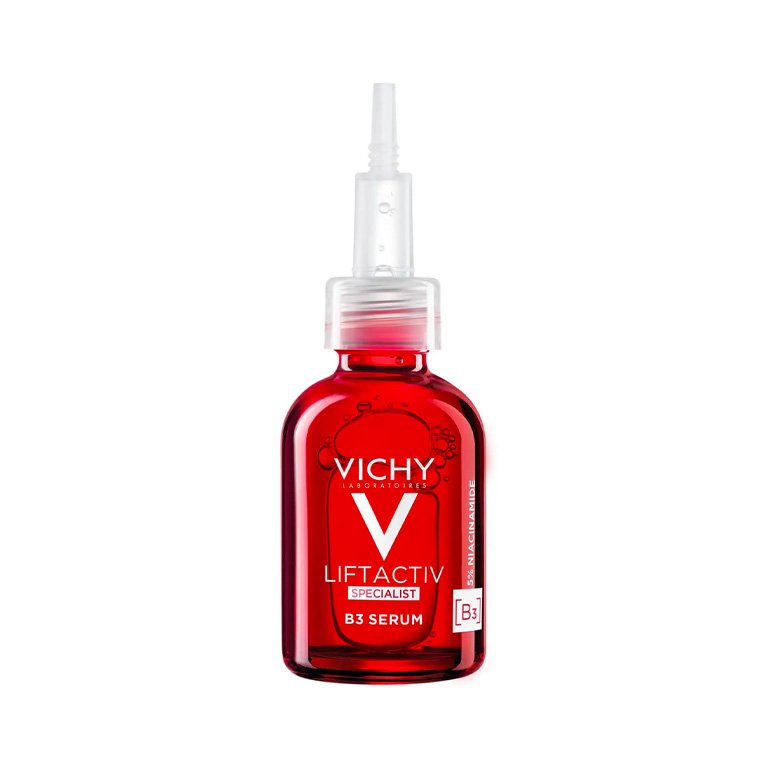 An alternative to a vitamin C serum, this cult-favorite skincare product relies on olive squalane to correct dark spots and boost skin radiance. According to the brand, it is effective on many different types of dark spots, from age spots to post-acne marks.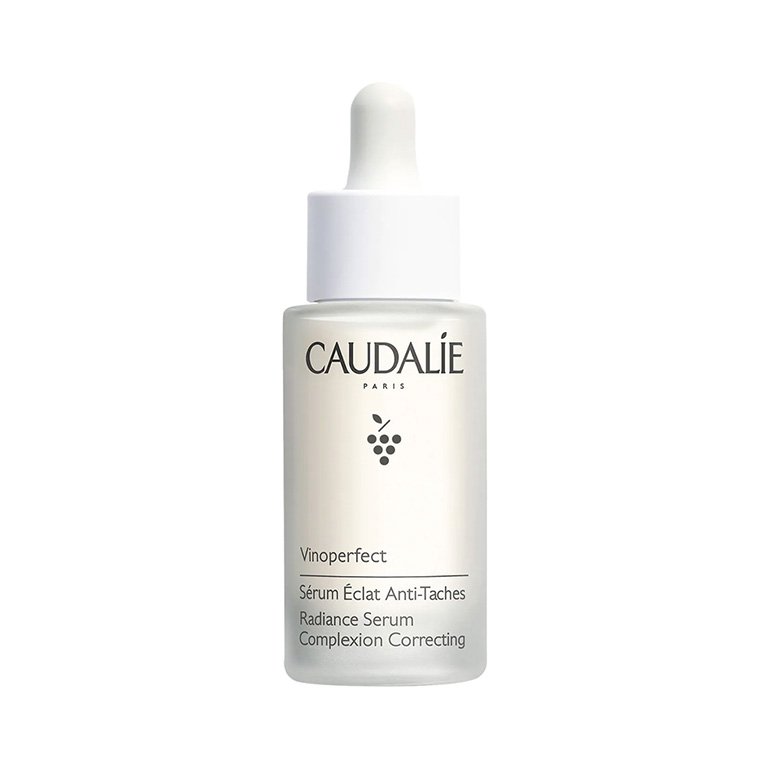 From the cheeky name to the adorable, shelfie-worthy pink-and-red packaging, we love everything about the Topicals Faded Serum. This brightening serum from the Gen-Z-favorite skincare brand claims to be hyperpigmentation-safe and effective at visibly reducing discoloration across all skin tones.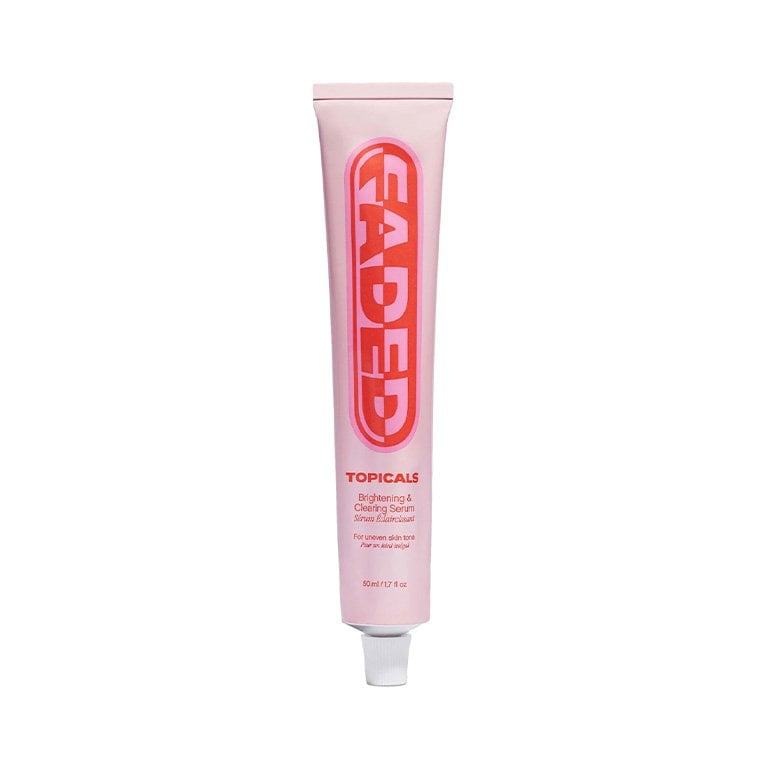 Design: Juliana Campisi
Read more

Back to top