Glycolic Acid: What It Is and Why Your Skincare Routine Might Need It
October 04, 2023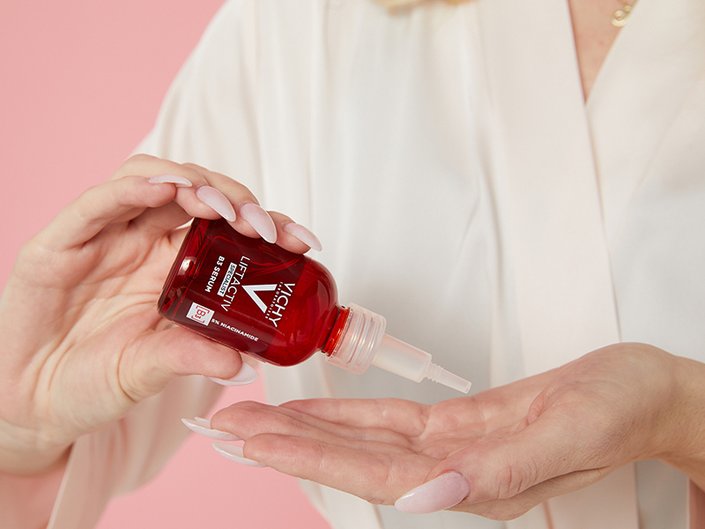 There are so many skincare ingredients that promise to give you your smoothest, glowiest, most radiant skin yet — and while these claims can be pretty tantalizing, they're also overwhelming when you're not sure what to shop. Enter glycolic acid, an alpha-hydroxy acid (AHA) that helps gently buff away dead skin cells to reveal a guaranteed glow. "Many skincare products contain AHAs because they act to exfoliate the superficial skin layer (epidermis) by loosening the 'glue' that holds skin cells together, resulting in skin resurfacing without the need for scrubbing," says board-certified dermatologist Dr. Kate Viola. "These chemical exfoliators gently remove dead skin cells, as compared to physical exfoliators [like face scrubs], which manually remove dead skin."
Below, we break down everything you need to know about glycolic acid, including what it does for the skin, who should be using it, and the best, dermatologist-approved products that contain the ingredient.
What Is Glycolic Acid?
"Glycolic acid is an alpha-hydroxy acid, or AHA," says board-certified dermatologist Dr. Alexis Curreri. "AHAs are natural acids, and glycolic acid specifically is made from sugar cane." AHAs help break down the bonds that hold together dead skin cells on the top layer of skin, "revealing the more vibrant skin cells underneath." You can find glycolic acid in serums, cleansers, toners, moisturizers, body products and even in-office peels, all of which are designed to address a wide variety of skin concerns and different skin types.
"Glycolic acid is formulated in many different strengths, from lower, over-the-counter washes, toners, pads, serums, creams and gels to in-office glycolic acid peels at a higher strength," says Dr. Viola. "Used daily, concentrations of glycolic acid between 5 to 10% are most effective for exfoliation — so truly, less is more."
What Does Glycolic Acid Do For Your Skin?
"Glycolic acid, if tolerated well, is an ideal active in your daily skincare regimen at low concentrations," says Dr. Viola. "This AHA is a true multitasker, which will brighten and tighten as well as gently exfoliate over time."
Below, find the four top skin concerns that Dr. Curreri typically recommends glycolic acid being used for.
Acne
If you have acne-prone skin, you've likely used plenty of alpha- and beta-hydroxy acids, such as salicylic acid and benzoyl peroxide, in your routine. But glycolic acid is also a smart ingredient to consider. "Glycolic acid helps fight acne by preventing the accumulation of dead skin cells and oil in pores," says Dr. Curreri." It deeply penetrates pores to eliminate the buildup of sebum and lead to a smoother, clearer complexion.
Hyperpigmentation
"Whether we develop pigmentation from acne scars, the sun or genetics, glycolic acid is a great option for treatment," says Dr. Curreri. "As glycolic acid naturally exfoliates the top layer of skin where most hyperpigmentation is found, it allows for the removal of these darker cells, revealing an underlying vibrant and even-toned skin."
Signs of Aging
"As we age, our skin cell cycle slows down, allowing the buildup of dead skin cells that remain on the skin longer," Dr. Curreri explains. "By exfoliating away the top layer of cells, it brightens the complexion and helps make fine lines look less noticeable. Additionally, studies have shown that glycolic acid has collagen-stimulating properties, which we know can help slow down the appearance and deepening of fine lines on the face."
Keratosis Pilaris (KP)
Glycolic acid is a well-known aid against KP (also known as chicken skin) because it helps accelerate the turnover of dead skin cells, thus smoothing the skin's rough and bumpy texture. Dr. Viola notes that glycolic acid is also "terrific for the body in the form of lotions and creams, especially for those problem areas like elbows, knees, and feet, as well as for mild acne on the back and chest."
How to Use Glycolic Acid In Your Skincare Routine
Luckily, glycolic acid is such a versatile ingredient that it can be used at almost any step of your skincare routine. "There are many excellent over the counter products that have varying percentages of glycolic acid and vehicles of application," says Dr. Curreri. "From daily washes to overnight creams, there are many opportunities to add glycolic acid to your regimen. Speaking to your dermatologist can help you make the right choice for your skin type and your skincare goals."
If you're looking for a more potent and long-lasting fix to breakouts, hyperpigmentation and/or signs of aging, consider a monthly glycolic acid peel at your dermatologist's office. "In my office, patients who have extensive melanoma, pigmentary skin disease and certain types of acne are optimally treated with glycolic acid peels in the range of 20 to 70%," says Dr. Viola.
Remember, no matter how you use glycolic acid, the ingredient can cause increased sensitivity to the sun, so it is key to apply (and reapply) sunscreen. Moisturization is also essential for keeping the acid from drying your skin out.
How Often Should You Use Glycolic Acid?
For sensitive skin types, Dr. Viola recommends using glycolic acid products with a low percentage only once a week, or as tolerated. "It is also important to look at the pH of the product, if listed, because this will play a role in its strength — the higher concentration of glycolic acid, the lower the pH and thus the faster the exfoliation process."
For those dealing with acne, hyperpigmentation and bumpy, uneven texture, the derms we spoke to say you may be able to get away with higher concentrations of glycolic acid and more frequent use of the ingredient.
The Best Skincare Products With Glycolic Acid
Recommended by Dr. Viola, this 10% glycolic acid serum is non-comedogenic, fragrance-free and sensitive skin-friendly. After eight weeks, it helps to visibly improve signs of hyperpigmentation, discoloration and uneven skin. In addition to glycolic acid, the formula contains brightening tranexamic acid and softening vitamin B5.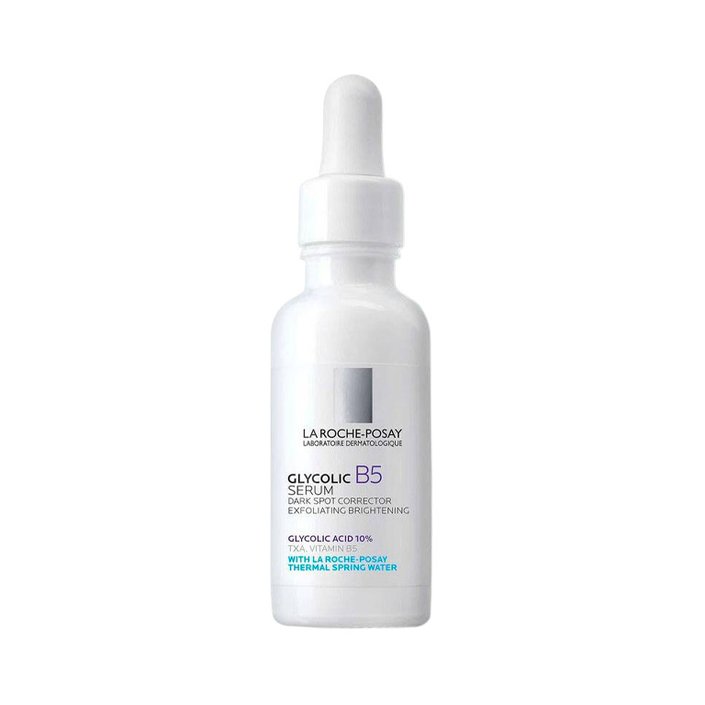 A favorite of both Dr. Viola and Dr. Curreri, this nighttime cream delivers a serious glow. The formula's low pH and 10% concentration of glycolic acid make it an extra-effective choice at tackling discoloration and signs of aging. Dr. Curreri calls this her favorite glycolic acid product because it "helps with pigmentary issues including melasma and hyperpigmentation left behind after acne," in addition to smoothing texture.
Help smooth your skin and increase radiance with this gentle exfoliating serum. Appropriate for all skin types, including sensitive, the formula helps to visibly refine texture and pores in as little as four weeks. Made with only 11 ingredients, it's a gentle, minimal pick to add to your routine.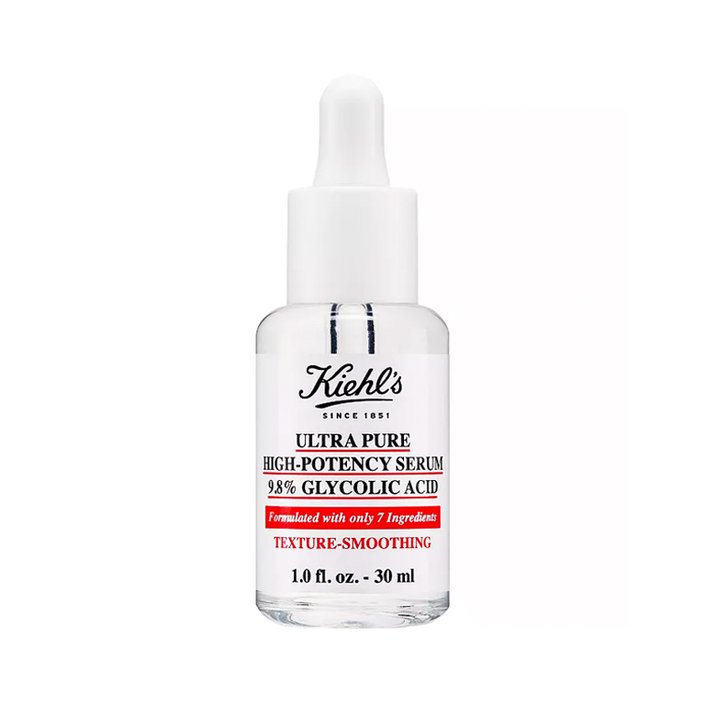 The gentlest way to incorporate any acid into your skin is to start with a low concentration and to find the ingredient in a cleanser, as this type of product stays on your skin for the shortest amount of time. This cleanser combines glycolic with salicylic acid for a face wash that resurfaces the skin and minimizes the look of pores without exacerbating dryness.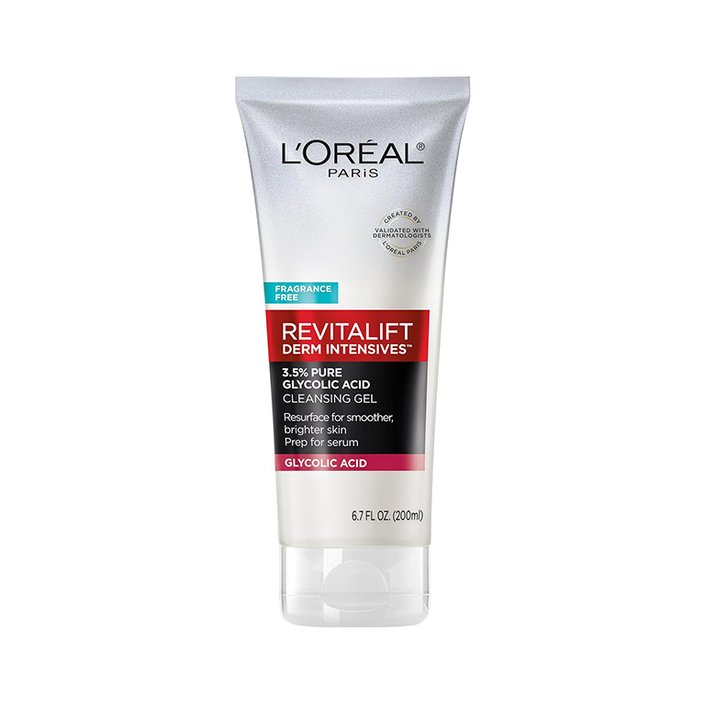 This leave-on liquid exfoliant helps reveal smooth, glowing skin with a potent blend of glycolic and lactic acids. The formula is non-sticky, fragrance-free and gives your skin a boost of antioxidants and hydration, thanks to the addition of black tea ferment filtrate.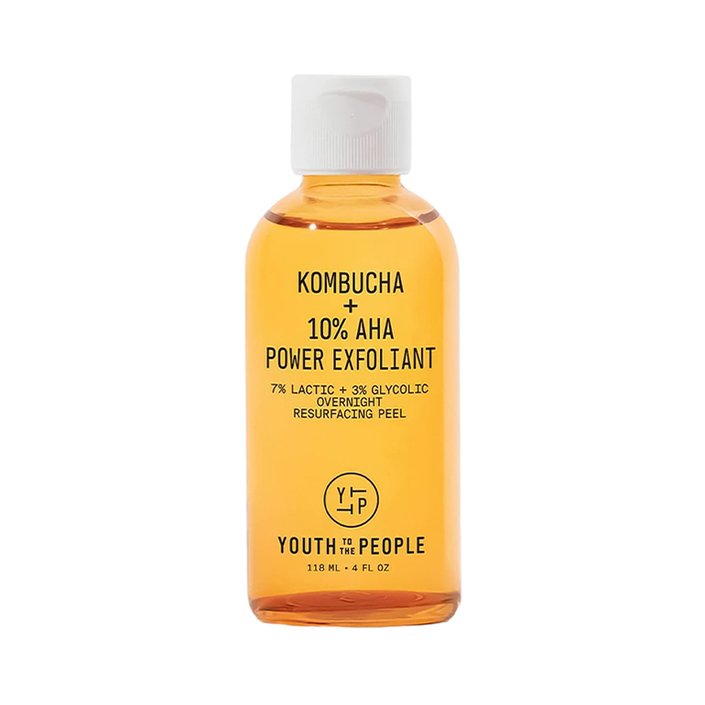 Made with a combination of glycolic acid and niacinamide, this serum helps fade the look of dark spots and soften wrinkles on all skin tones. It's fragrance-free, non-comedogenic and suitable for use on all skin types.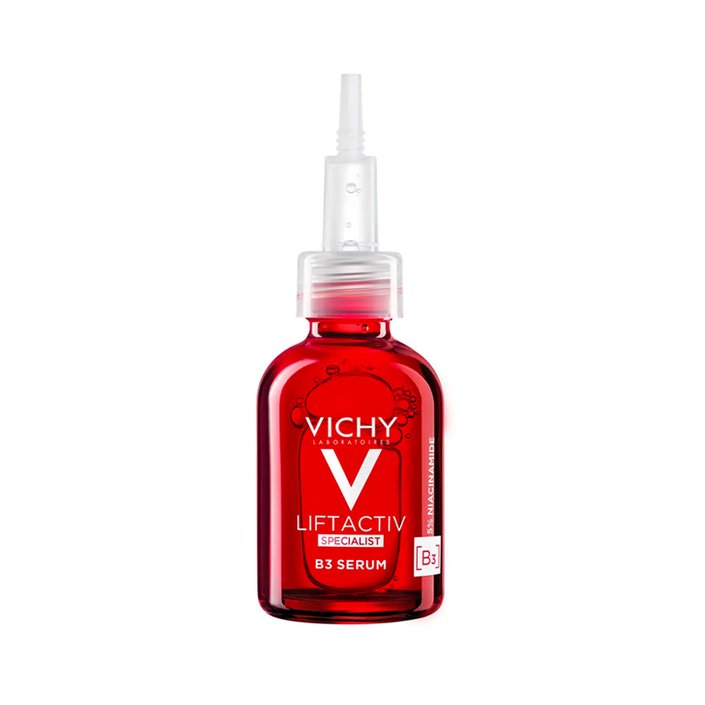 If you struggle with rough, red, bumpy skin as a result of keratosis pilaris, you'll likely be a fan of this kit, which comes recommended by both Dr. Viola and Dr. Curreri. The set contains a matching glycolic acid-infused body wash and body lotion, as well as a gently exfoliating bath pouf to help buff away flakes, texture and bumps.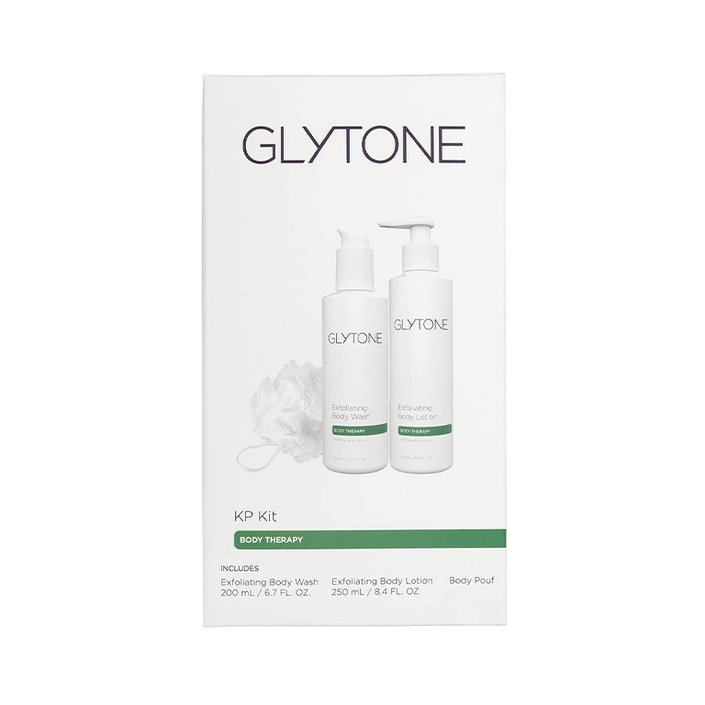 Read more

Back to top