How a Makeup Artist Covers Up Melasma
January 11, 2022
In the pursuit of a smooth, even-toned complexion, skincare products may not always do the trick — especially if you have melasma. Melasma is a form of hyperpigmentation that presents itself in brown and grayish patches all over the face. It can be caused by pregnancy, and is typically found in women. It's also a chronic condition, meaning that even your favorite vitamin C serums and brightening treatments won't be able to fade the dark patches completely. Luckily, there are two easy steps you can follow to help cover melasma spots with makeup. Keep reading to find out how, with tips courtesy of Colby Smith, a celebrity makeup artist. 
How to Cover Melasma With Makeup
STEP 1: Color Correct
"The trick to covering melasma is to color correct," Smith says. "Since the areas are slightly darker, they can make your foundation look gray." He recommends applying a light layer of a neutral orange corrector to create a more even base before foundation. If you have a dark skin tone, we suggest reaching for the Lancôme Teint Idole Ultra Wear Camouflage Corrector in the shade Orange Red. For fair to medium skin tones, opt for the shade Peach. A little goes a long way with color corrector, so apply the product sparingly at first and soften the edges with a small blending brush.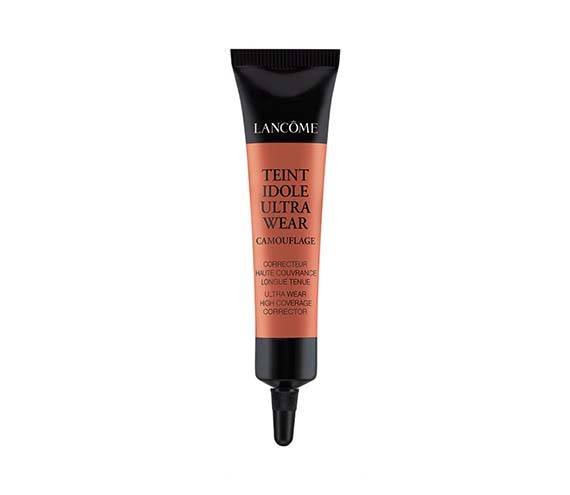 STEP 2: Apply Foundation
"Next, apply your regular foundation on top with a damp beauty sponge," Smith says. "I love the IT Cosmetics CC Cream for a medium to full-coverage finish. It has a beautiful, skin-like texture that you can sheer out in areas you need less coverage, but also build up over the melasma." The formula contains broad-spectrum SPF 50, is loaded with collagen, peptides and antioxidants and gives your complexion a boost of overall radiance.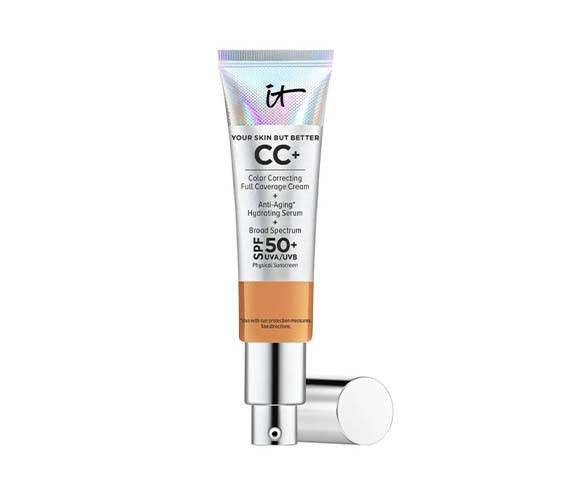 Photo: Chaunte Vaughn
Read More:
How to Address and Prevent Dark Spots on Deep Skin Tones
Why Vitamin C is Essential to Bringing Dull Skin Back to Life
Quiz: What Serum Should You Use for Your Skin Concerns?
Read more

Back to top