7 Tips for Improving Uneven Skin Texture, According to Dermatologists
December 21, 2022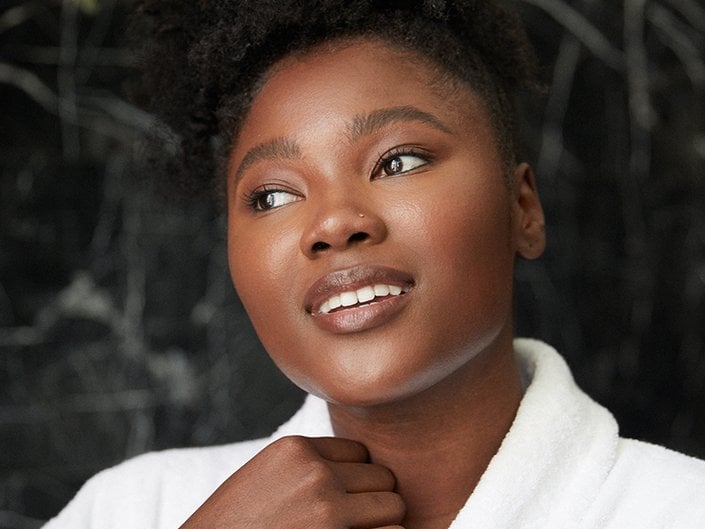 When it comes to skin concerns, acne,
hyperpigmentation
and wrinkles are typically at the top of the list.
Uneven skin texture
, which refers to the smoothness or roughness of skin, may not be as commonly talked about, but it can still be frustrating to deal with. To find out what causes an uneven,
bumpy or rough complexion
and to get tips on how to improve the skin texture of your face, we reached out to
Dr. Elyse Love
, a board-certified dermatologist based in New York City and
Dr. Elizabeth Houshmand
, a board-certified dermatologist based in Texas.
What Is Skin Texture?
"Skin texture is the uneven nature of the surface of the skin," explains Dr. Love. "There is a spectrum in skin texture abnormalities, but it's best assessed by rubbing the hand along the skin."


What Does Uneven Skin Texture Look Like and Feel Like?
A smooth texture will feel smooth while an uneven skin texture will feel rough to touch. "A crude analogy is driving on new asphalt roads vs. driving on an older road that has more wear and tear," says Dr. Love. The skin may also look dull or splotchy.


What Causes Uneven Skin Texture?
"Uneven skin texture is common in teens as they go through puberty and their newly active oil glands lead to clogged pores, particularly on the forehead and nose," says Dr. Love. "In adults, uneven skin texture may be due to excess oil production and clogged pores, but it may also be due to dry skin. In addition, the skin does not exfoliate as quickly in adulthood which makes most adults prone to an uneven skin texture."

Other causes of uneven skin texture include excessive sun exposure, natural aging and smoking.


How to Improve Skin Texture
If you have uneven skin texture, there are a few things you can incorporate into your skincare routine to help. From exfoliation and peels to changing up your at-home skincare routine, here are seven dermatologist-approved ways to improve your skin texture.

Dr. Love notes that if you have inflammatory acne (red acne), prescription retinoids and other anti-inflammatories may be needed in addition to these tips. We recommend speaking with your dermatologist about the routine that is best for you and your skin concerns.


Step 1: Make a Habit of Washing the Face Twice a Day
"If you have very sensitive skin, stick with a gentle cleanser like La Roche-Posay Hydrating Cleanser," says Dr. Love. It's important to reduce build-up of dead skin cells, oil, sweat and environmental pollutants like dirt. This will leave your skin primed and ready to take in the products that will help improve your skin. When washing your face, the American Academy of Dermatology (AAD) recommends using lukewarm water and your fingertips to gently massage the cleanser on your skin. You'll want to avoid aggressive scrubbing, and after rinsing, be sure to pat (not rub!) your skin with a clean towel.


Step 2: Add a Retinol Into Your Routine
If you're able to tolerate it, Dr. Love says that retinols are fantastic because they improve skin texture and stimulate collagen production to delay the appearance of fine lines and wrinkles. If you're a new retinol user, it's important to gradually add the ingredient into your routine to avoid irritation — that typically means once or twice a week. Your dermatologist can guide you to the right retinol dosage for your skin type.


Step 3: Add a Gentle Exfoliant
Dr. Houshmand says that proper exfoliation once a week can keep your skin feeling smooth because it removes the dead skin cells from the surface layer. "In my opinion, chemical exfoliants (like AHAs and BHAs) are a great option to target the areas that feel uneven," she says. That being said, she warns against over-exfoliating: "In this case, less is more." Using scrubs that are too abrasive or scrubbing the skin too often can cause oil over-production and micro-tears in your skin, which will amplify the texture issues. Stick with formulas that use gentle ingredients." Dr. Love says that, especially if you're prone to oily skin, a gentle exfoliating wash in your morning routine will help.


Step 4: Avoid Moisturizers and Serums With Several Oils
If your skin is acne-prone or if you have clogged pores. Dr. Love explains that it's important to look at the ingredients of your at-home skincare products, and stick to non-comedogenic and/or oil-free skincare products. Most oil-free or non-comedogenic products will call those claims out on the label, packaging, or if you're shopping for the product online, the product page.


Step 5: Use a Product With Vitamin C
According to Dr. Houshmand, vitamin C is a game-changer for bright and even skin. Adding this ingredient to your routine is easy; there are tons of creams and serums formulated with vitamin C. Since vitamin C can lose its effectiveness when exposed to sunlight, look for a vitamin C serum housed in a dark bottle, or store your product away from direct sunlight. If you're applying your vitamin C in the morning, be sure to follow up with a broad-spectrum SPF 30 to further protect your skin from damaging free radicals and UV rays.


Step 6: Try a Glycolic Acid Peel or Laser Treatment
For a more intensive treatment for uneven skin texture, Dr. Houshmand recommends scheduling an appointment with your dermatologist for a glycolic acid peel. "In-office chemical peels can help reduce the visible signs of sun damaged skin and stimulate surface cell renewal," she says. "The exfoliation removes dead cell layers to reduce the appearance of fine lines and evens out texture and skin tone." The same goes for a laser treatment, which can help increase collagen, which can thicken the dermis and improve the texture of your skin from the inside out.

For at-home peels, there are several on the market that may be just the thing you need to improve your skin's texture, so keep reading for our picks.


Step 7: Always Wear SPF
We said it before and we'll say it again: There are tons of reasons why you should apply broad-spectrum sunscreen daily — and helping to prevent skin texture issues is one of them. Dr. Houshmand notes that UV rays can lead to uneven skin texture as well as premature signs of skin aging. Before stepping outside, apply broad-spectrum SPF and reapply every two hours. For an even better line of protection, take additional measures such as wearing protective clothing, wearing sunglasses and seeking shade — especially during peak sun hours.


The Best Products for Uneven Skin Texture
This at-home glycolic-acid peel uses pads that work to reveal brighter looking skin, an even tone and a reduced appearance of wrinkles. Each jar comes with 30 peels. To avoid irritation caused by the sun after using the peel pads, the brand recommends following up with sunscreen.
If you want to try incorporating glycolic acid into your routine without committing to a peel, try this cleanser. This mechanical and physical exfoliant will help slough off dead, dull skin cells to reveal a glowy, more youthful complexion. However, you'll want to be mindful of how many exfoliating ingredients you're adding into your routine so you don't overdo it.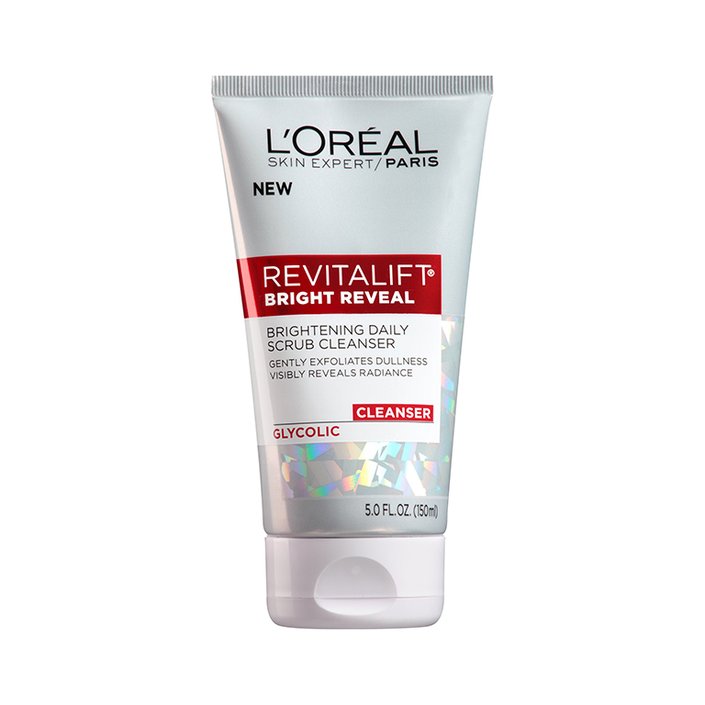 Remember, regularly cleansing is a crucial step for targeting uneven skin texture. If you have acne-prone or oily skin, consider a blemish-fighting formula like the CeraVe Acne Foaming Cream Cleanser. It's made with 4% benzoyl peroxide to help heal pimples and stop new ones from popping up. But thanks to the addition of ceramides and hyaluronic acid, it won't leave your skin feeling dry or stripped — two things you definitely want to avoid if you're aiming for smoother skin.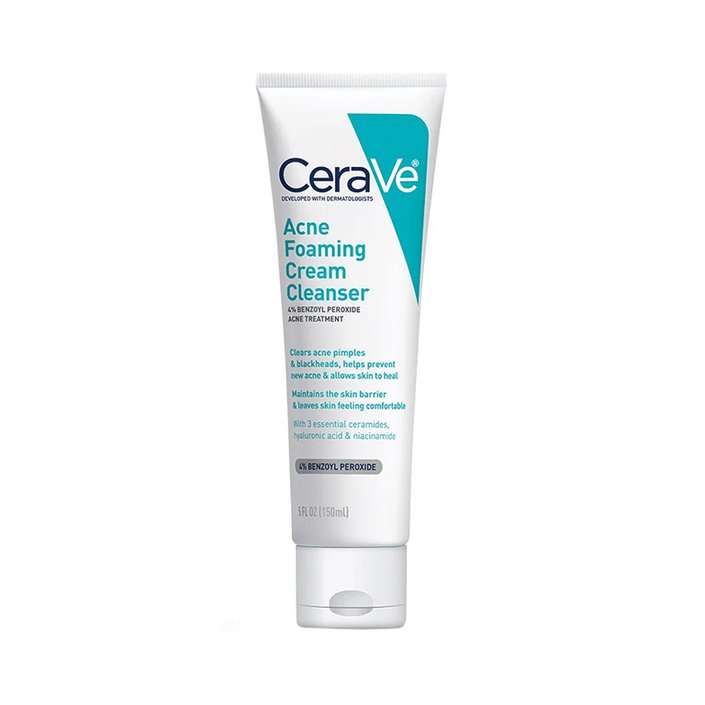 Another gentle cleansing product, this creamy cleanser from Versed is non-drying and uses 1.5% salicylic acid to fight breakouts.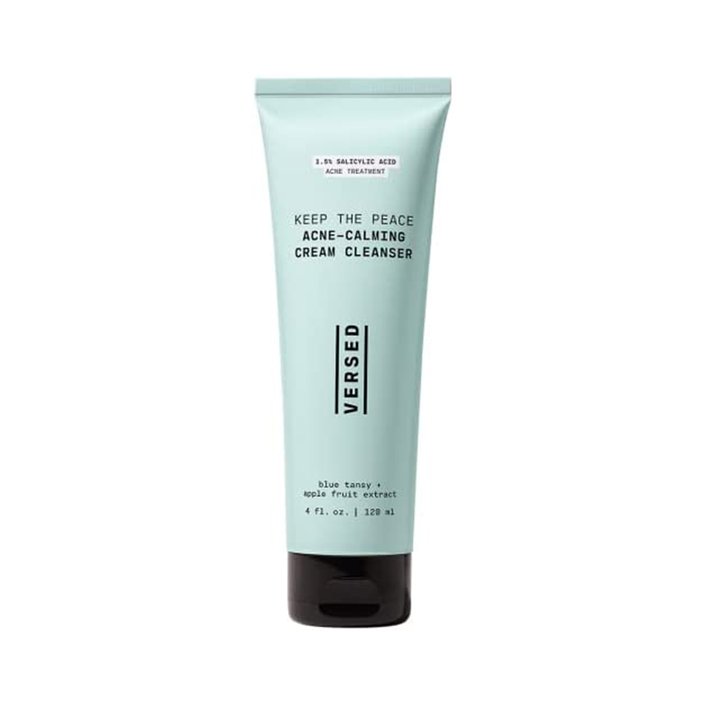 The SkinCeuticals C E Ferulic serum is the gold standard when it comes to vitamin C — seriously, it has thousands of five-star reviews. It boasts a combination of antioxidants like vitamin C and ferulic acid to help brighten the complexion with each use. It's also free of fragrance, alcohol, dyes, and silicones. According to the brand, in a clinical study, 36% of people saw a reduction in the appearance of wrinkles and 37% saw an increase in skin firmness.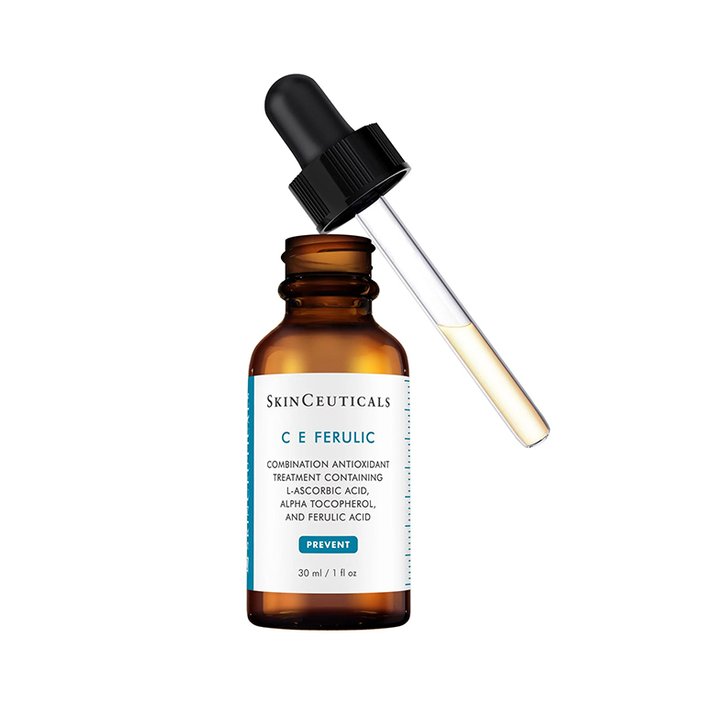 For those with areas of hyperpigmentation on the face, this serum uses 4% niacinamide and 1% ethyl vitamin C to improve discoloration. According to the brand, it's suitable for all skin types.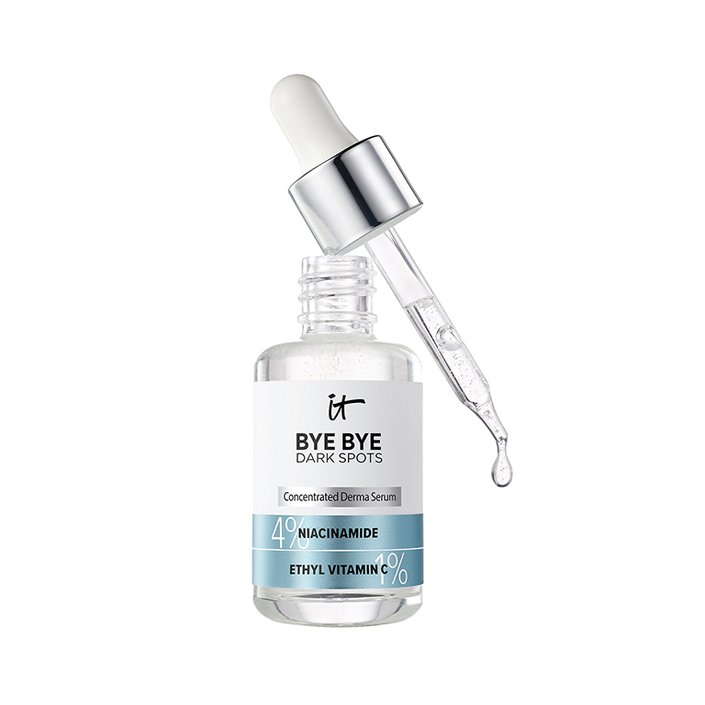 Lactic acid, black tea kombucha and glycolic acid come together to form this high-intensity exfoliating peel. To use it, soak a cotton pad with the liquid and glide the cotton pad over your skin. As recommended by the brand, start by working it into your routine one or two times a week, and slowly increase your use as tolerated. If you're using it in the morning, be sure to follow up with broad-spectrum SPF 30.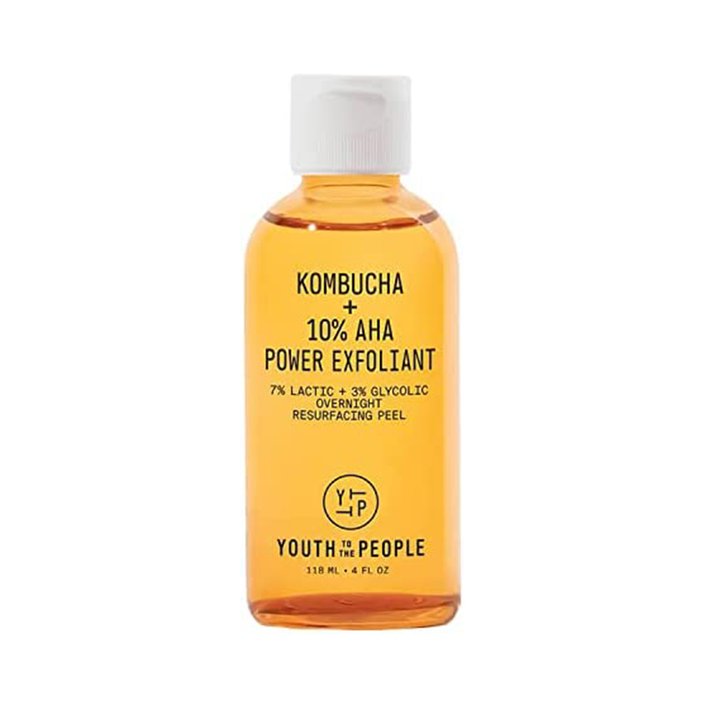 This lightweight mineral sunscreen with SPF 50 should be a go-to, all day, everyday for necessary sun protection. Plus, it's non-comedogenic so it won't make you break out, and it's made with ceramides to help hydrate the skin.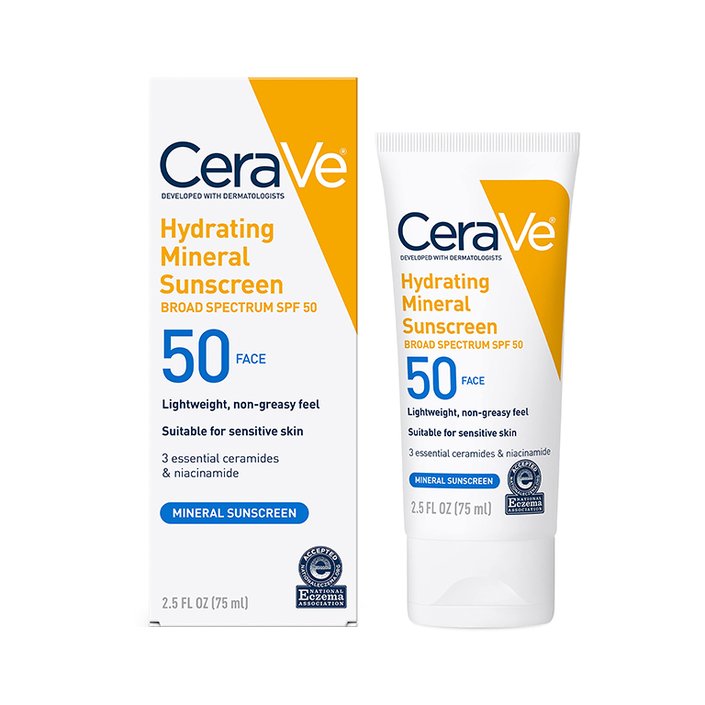 To target pesky dark spots, apply this vitamin C serum directly to the problem areas. The added squalane ensures that your skin won't dry out in the process.
Peel pads are a super convenient way to add exfoliation into your routine; they're so easy to swipe over your skin. This is another great at-home option and contains a combination of glycolic, salicylic and lactic acids. These peel pads actually work in a two-step process. First, the exfoliation pad is meant to be applied to the skin to help slough away dead skin cells and reveal brighter, smoother skin. After waiting two minutes, you're directed to apply the anti-aging-infused neutralizing pad to the skin. You can then follow up with the rest of your skincare routine.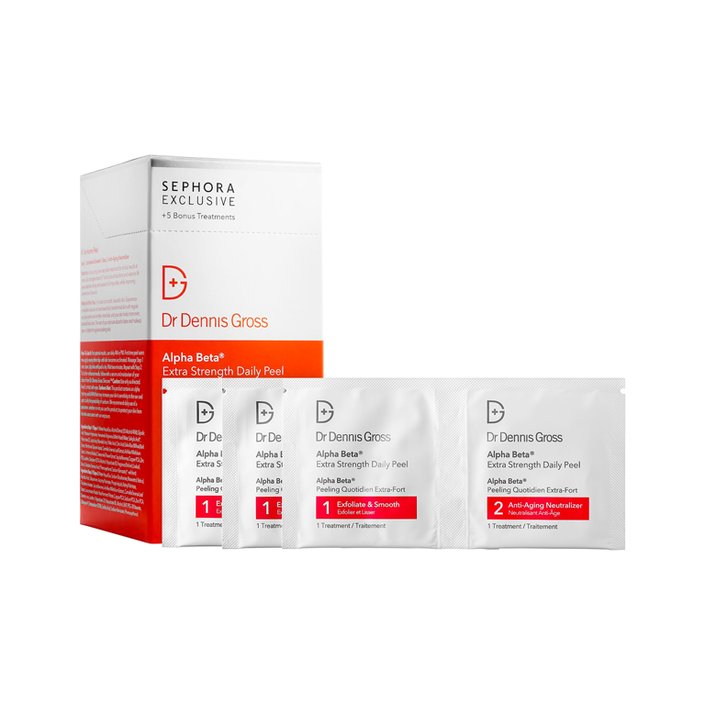 Read more

Back to top