I Tried the Youth to the People Vitamin C Serum and My Skin Is Brighter Than Ever
July 11, 2022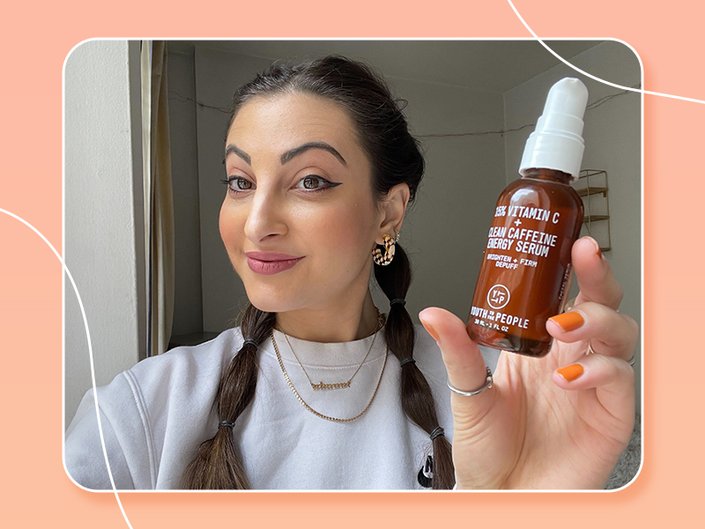 Dark circles and discoloration have plagued me since I was a teen, and it wasn't until I started using a Vitamin C serum that I really began to notice a difference in the radiance of my skin. This is why maintaining a bright, more clarified complexion is at the top of my skincare goals list, and I'm always game to add a new vitamin-C packed serum to my routine. So when the crowd-favorite Youth to the People 15% Vitamin C + Clean Energy Caffeine Serum was gifted to me, I was stoked to give it a go.
This super lightweight serum formula is unique because of its innovative antioxidant blend of 15% triple-c complex, passion and dragon fruit extracts. It has a superleaf blend of yerba mate + guayusa, plant-derived sources of caffeine, and is designed to help reduce the look of puffiness and make your skin appear more awake. It also has one of my other favorite skincare ingredients, squalane, which is known to hydrate and lock in moisture.
The first thing I noticed about this formula was how lightweight it felt on my skin. I applied, as directed, 2-4 pumps of the serum onto my hands and tapped into onto my face, focusing on areas of dullness that I struggle most with — around my nose and eyes.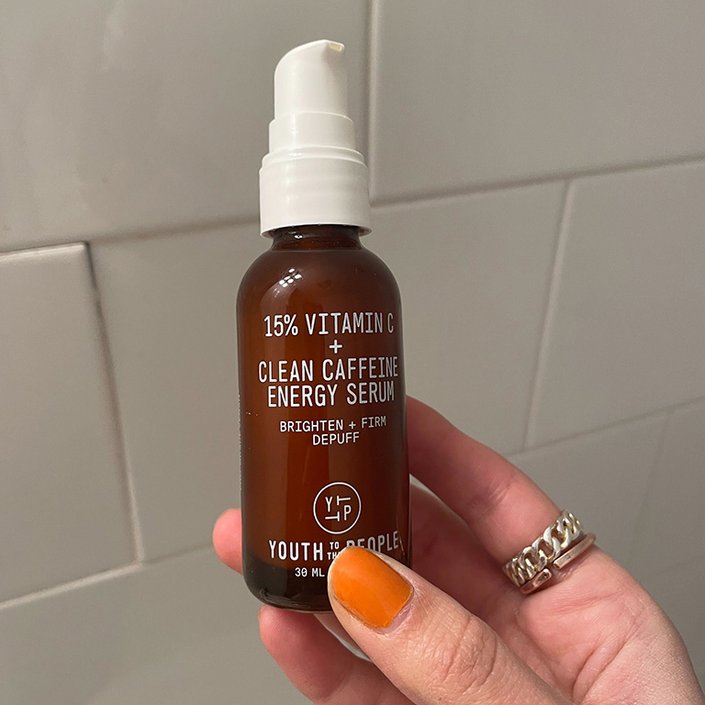 After about two weeks of use, I witnessed a noticeable difference in the radiance of my skin. My complexion looks more awake in the mornings, and my skin's dullness is majorly minimized. This product is also just incredibly refreshing to apply and absorbs quickly into skin. I also love that it helps keep my skin looking more even-looking and glowy.
If you're in search of a serum that helps address the look of dullness and want to brighten your complexion, I recommend incorporating this serum into your everyday routine — it's effective, lightweight and one not to miss out on!
Photo: Alanna Martine Kilkeary
Read more

Back to top