8 Easy Ways to Remove Hair Dye From Skin
November 15, 2023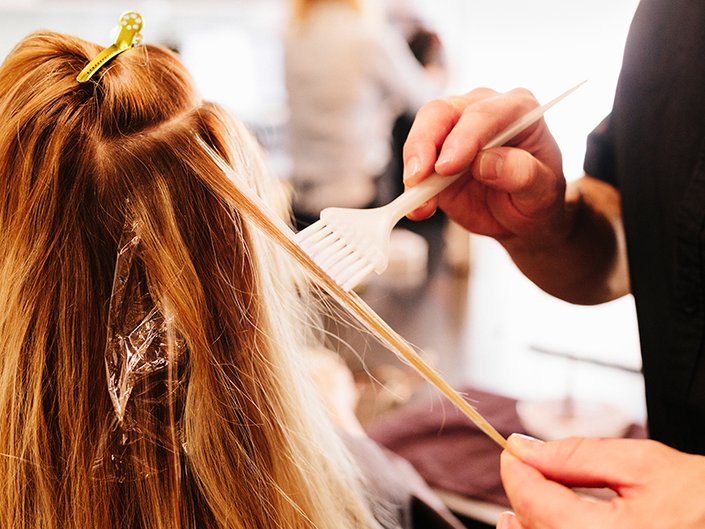 Dyeing your hair at home may be fun, but if you're not careful, the process can get pretty messy. If you're going the DIY route with your hair color routine, you may get some unwanted pigment on your face and hands. While your fresh auburn color or touched-up root looks amazing on your hair, you're probably not too thrilled about the resulting stains on your forehead or cheeks.
According to Dr. Arash Akhavan, MD, FAAD, founder of Dermatology & Laser Group, and Skincare.com consultant, hair dye can not only temporarily stain your skin, but it may cause irritation as well. "Hair dye can be irritating to skin, especially in those who have skin sensitivity or allergic reactions to ingredients in hair dyes," he says. "Often this irritation is more evident on facial skin, which is more sensitive than thicker and oilier scalp skin." If you're dyeing your hair at home, perform a skin allergy test 48 hours before each use of the product. This can help contain a potential negative reaction to the dye ingredients to a smaller area versus your entire scalp. Most at-home kits come with package instructions, so be sure to follow them carefully.
But we all know that mistakes can happen, and the same holds true when you're dying your hair. If you somehow get hair dye on your hands, face or other areas of your body, those stubborn hair dye stains don't have to linger for long. You can try getting rid of all that pesky hair dye by trying out some of these tips on how to remove hair dye from skin.
How to Prevent Hair Dye Stains on Your Skin
Wear Rubber Gloves
First off, you should plan out some safety measures before grabbing your bottle of hair dye. To prevent any hair dye from getting all over your hands, always wear gloves when dying your hair. Most at-home hair color kits will come with a pair of rubber gloves inside the box — if your chosen hair color kit does not, we recommend ordering a pack of disposable pairs off Amazon, or stocking up on them during your next run to the beauty supply store.
Use a Brush to Apply the Color
Instead of using the applicator bottle that most hair color kits come with to apply your hair color, try mixing the instructed portions of color and developer in a small hair color bowl, then applying the dye with a brush. Not only will this step help you more evenly saturate your strands with dye, it also makes it easier to avoid making a mess.
Section Your Hair
If you've been dyeing your hair at home for a while, you likely already know the importance of separating your hair into small sections. This will help you achieve a more targeted application, so your color will turn out more even and you'll be less likely to stain your skin.
Create a Barrier on Your Skin With Petroleum Jelly
To keep any hair dye away from your face, Dr. Akhavan suggests this nifty tip: "You can prevent hair dye from getting on your face by protecting the skin with petroleum jelly prior to application of hair dye." The petroleum jelly will help create a barrier over your skin, causing the hair dye to glide off swift and effortlessly. We recommend reaching for the CeraVe Healing Ointment, a lanolin-free, non-comedogenic ointment that can help protect your skin from stains without leaving a greasy residue behind. You can smooth a light layer of the ointment anywhere you're likely to stain your skin with the dye, including along your hairline, behind your ears and at the nape of your neck. Also, make sure you wrap some towels around yourself to keep any bleach or hair dye off of your clothing, neck, and shoulders.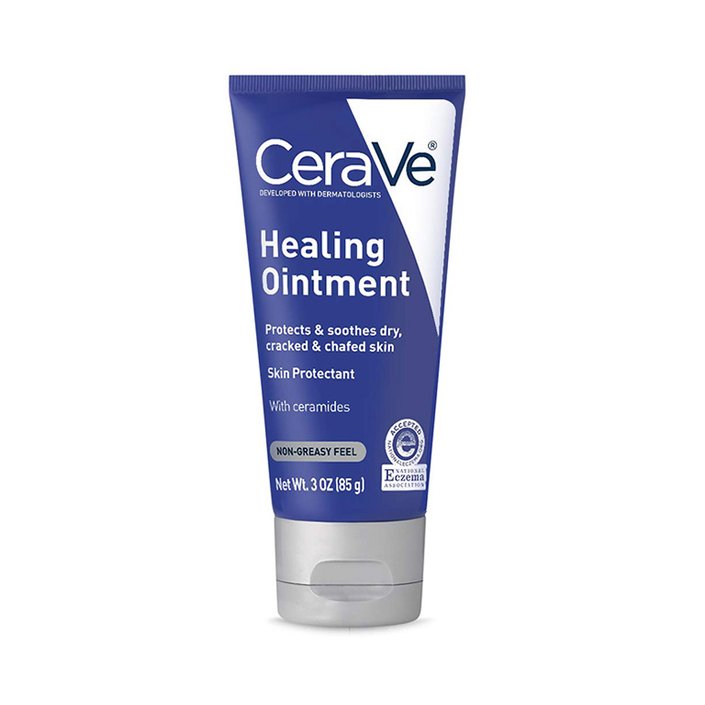 If you forget to take preventative measures, or just got unlucky, there are quite a few ways to remove hair dye from your skin. Check out some of these hair dye removal hacks if you should get the dye on your skin.
How to Remove Hair Dye From Skin With 8 Easy Tips
Hair Dye Removal Method 1: Rinse With Soap and Water
If you got some hair dye on your hands, then Dr. Akhavan recommends one of the oldest tricks in the book: good old soap and water. "Hair dye should be removed with commercially available hair dye solvents and the area can be washed well with soap and water," he says.
Hair Dye Removal Method 2: Use a Facial Cleanser
Not all skin is created equal. The skin on your face is much more sensitive than the skin on your hands, and you shouldn't be scrubbing your face with just any soap. If you have a hair dye stain on your face, try using a gentle, oil-based cleanser on your skin instead. The CeraVe Hydrating Foaming Oil Cleanser starts off as a lightweight oil that gently dissolves dirt and impurities before transforming into a soft, foaming lather once it's met with water.
Pro tip: You can also use a richer formula, like a cleansing balm, for removing especially stubborn stains. The Banila Clean It Zero 3-in-1 Cleansing Balm is one of our editor go-tos.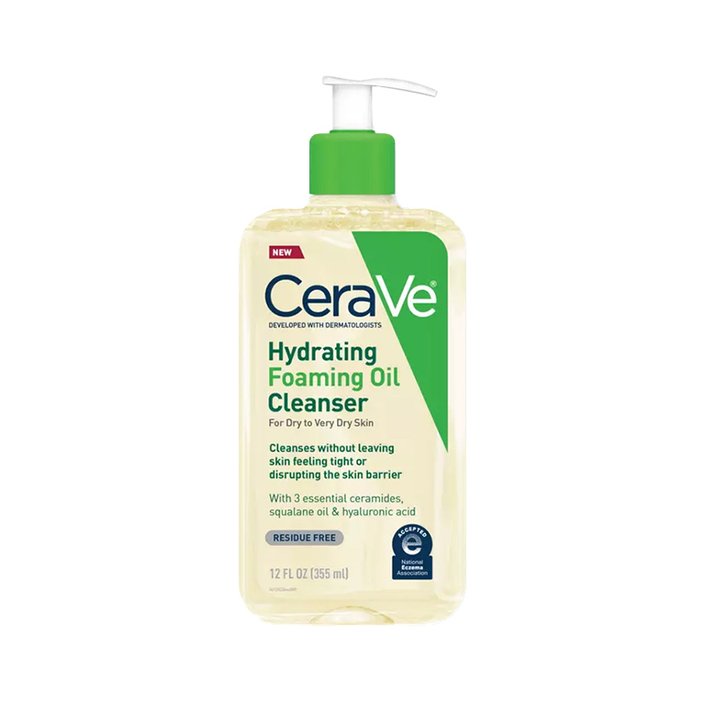 Hair Dye Removal Method 3: Try a Makeup Remover
Washing your skin is the best way to go, overly vigorous scrubbing might dry the area out and make the stain even tougher to remove. Try using a makeup remover that's safe to use on sensitive skin, such as the Lancôme Bi-Facil Double Action Eye Makeup Remover, on a cotton round. This makeup remover's dual-phase formula is gentle yet effective, making quick work out of removing tough stains.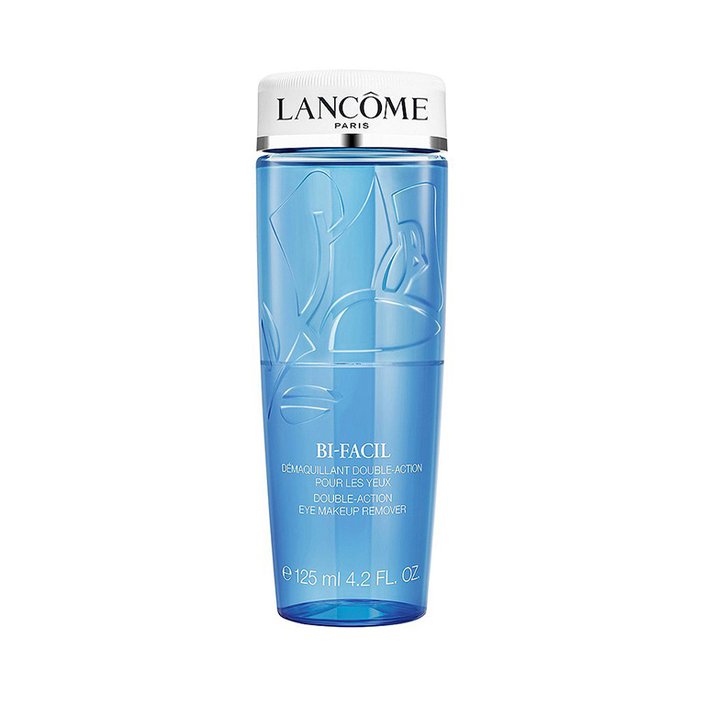 Hair Dye Removal Method 4: Massage Your Hairline
Once your hair color has finished processing and it's time to wash out the dye, start gently massaging the dye around your hairline. According to celebrity hairstylist and Matrix brand ambassador George Papanikolas, rubbing in the dye "somehow breaks the barrier between the skin and the color," making it easier to wash the dye right off in the shower.
Hair Dye Removal Method 5: Wash Your Hair With a Color-Safe Shampoo
Sometimes removing excess color is as easy as doing a standard shampoo after you finish dyeing your hair. Of course, it's important to use a color-safe formula to avoid stripping the fresh dye from your strands. The L'Oréal Paris Sulfate Free Bond Repair Shampoo with Citric Acid is designed to rebuild weakened hair bonds, maintain your color's vibrancy and strengthen color-treated hair.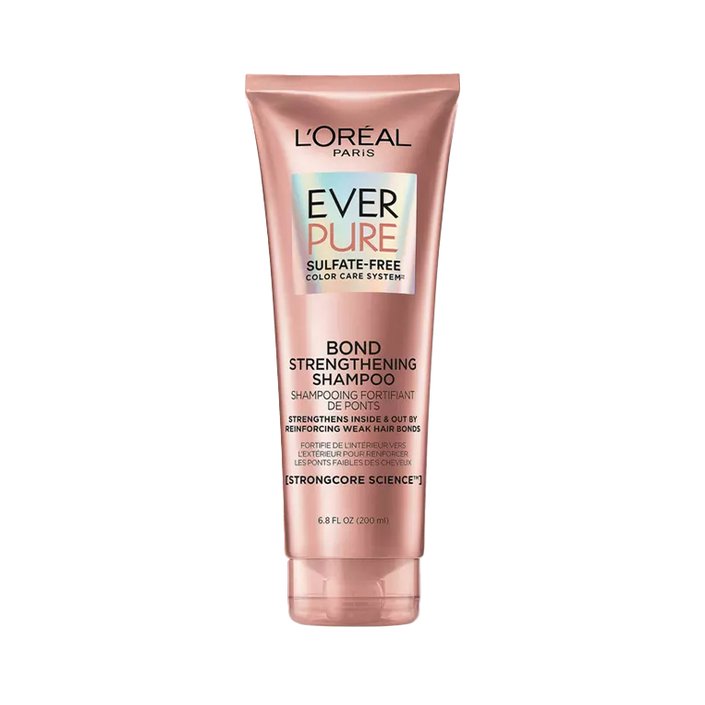 Hair Dye Removal Method 6: Use a Professional Hair Dye Stain Remover
"If there's still residual staining, you can use Matrix No Stain," adds Papanikolas. "Apply it on a towel and rub in a circular pattern until the staining is removed from the skin." The formula will help gently break and dissolve leftover hair dye stains. You can find it on most professional hair-care sites, as well as in hair salons and beauty supply stores.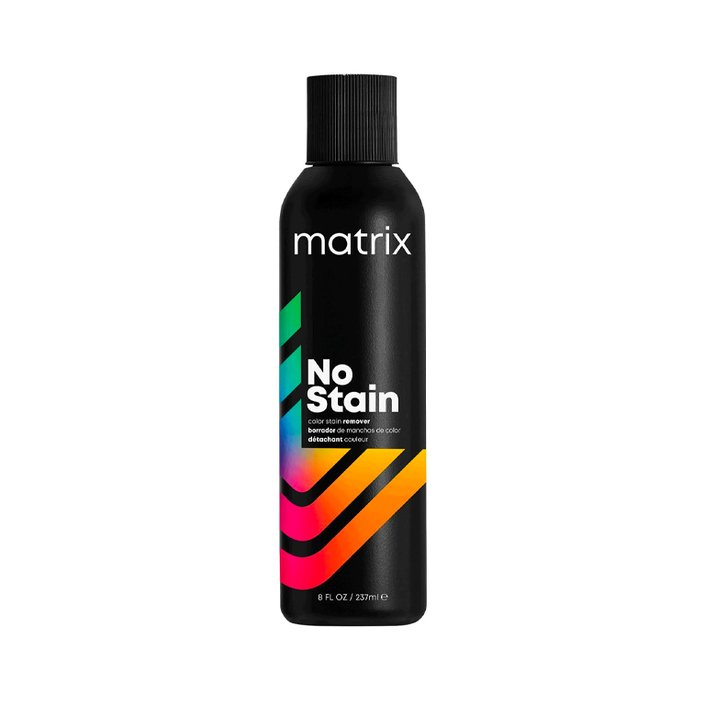 Hair Dye Removal Method 7: Remove Hair Dye With Hair Dye
We know this tip may sound counterintuitive, but bear with us; you actually can remove hair dye stains by layering more of the same dye on top. As L'Oréal Paris celebrity hairstylist and colorist Jonathan Colombini previously shared with Makeup.com, "color removes color." He suggests rubbing a small amount of dye on top of any leftover stains after your color has finished processing and before you go to shampoo your hair. Once you've applied the extra dye, take a clean towel and wipe the color off in the direction of your hair, moving away from your face. "You can finish this off with a damp corner of another towel and continue to wipe the color off until it's completely gone," Colombini said.
Hair Dye Removal Method 8: Apply a Small Amount of Rubbing Alcohol
In need of something a little more powerful? Rubbing alcohol may do the trick to lift those stubborn hair dye stains. Just soak a cotton ball in some rubbing alcohol and lightly dab at the stain to try and remove it. Keep in mind, however, that rubbing alcohol is very drying on the skin. Because of this, we recommend using it only on your hands and arms and applying a lotion afterward to help restore moisture to your skin's surface.
One of our favorite hydrating lotions is the Kiehl's Ultimate Strength Hand Salve. This maximum-strength hand lotion allows skin to draw and absorb water from the air, forming a "glove–like" protective barrier against moisture loss, giving your hands the hydration and extra TLC they desperately need. For something that's equally hydrating but slightly less rich, look to the Youth To The People Superfood Hand + Body Lotion with Plant Butters instead. This omega-rich hand and body lotion is ultra nourishing while still retaining a lightweight, silky smooth feel.
In need of even more hair dye removal hacks? Our friends at Hair.com tapped a leading stylist for tips on how to remove hair dye from your skin both at home and at the salon!
Read more

Back to top