10 Skincare Products for Firmer, Plumper-Looking Skin
March 24, 2023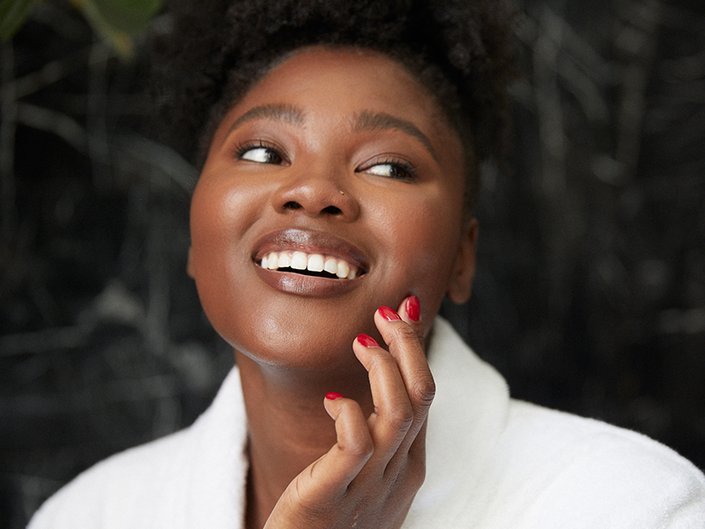 As we age, so does our skin, and the loss of elasticity is one of the natural changes our skin goes through with time. Even though we're all about embracing and celebrating the beauty of our skin (and that includes the changes it undergoes as we age), there are tons of skincare products out there that can add the appearance of a little extra plumpness — if that's something you're into. Whether you prefer a moisturizing cream or a hyaluronic acid serum, there's a plumping product for everyone. Ahead, we've rounded up our favorites ones for getting bouncier, firmer and plumper-looking skin.
Our Favorite Products for Plumper-Looking Skin
Formulated with grapefruit extract and vitamin E, this hydra-plumping treatment from Giorgio Armani Beauty floods your skin with instant hydration that lasts up to 24 hours and boosts the luminosity of your complexion. Your skin will look younger and feel more refreshed once you add this lotion to your skincare routine.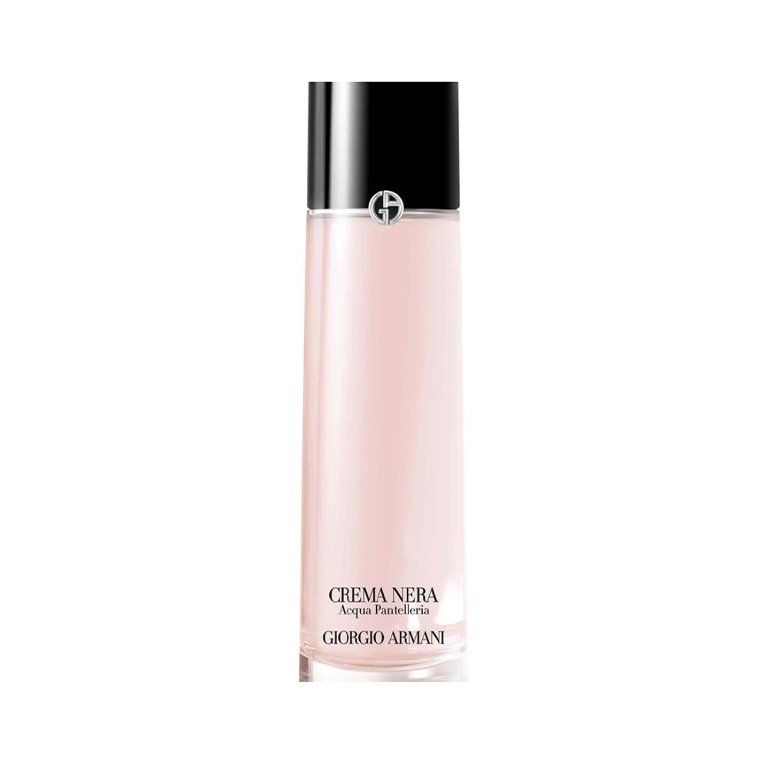 This luxe serum from Lancôme's Absolue collection gently exfoliates and helps accelerate skin cell turnover to reveal smoother, plumper-looking skin over time. If you like the rose-scented beauty products, you'll love this serum, which is infused with grand rose extracts. Plus, the stunning, sleek gold packaging is what #Shelfie dreams are made of.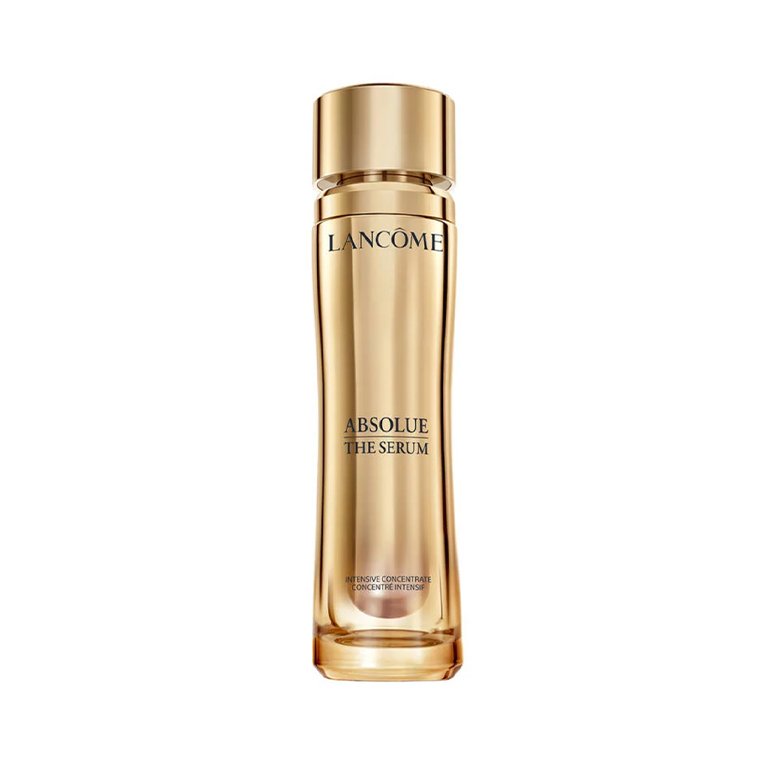 We're all about pampering ourselves with indulgent skincare products, and the YSL Beauty Pure Shots Perfect Plumper Face Cream is one of our faves. This bouncy moisturizing cream helps stimulate collagen production to combat wrinkles and give your skin a plumper, more youthful look. It starts out as a silky balm and transforms into a quick-absorbing, hydrating layer. Don't be surprised when you start getting comments on your fresh, dewy complexion!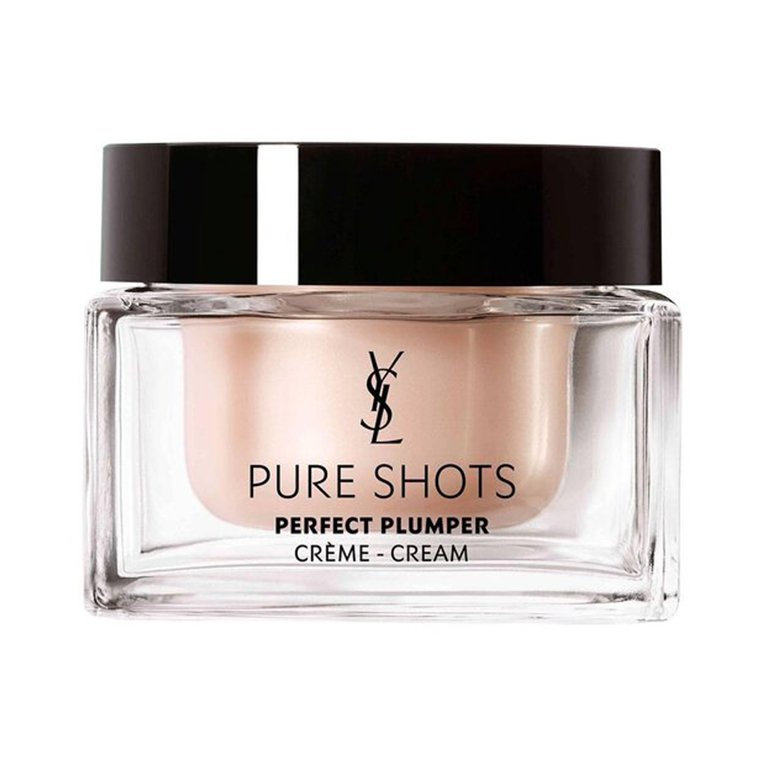 If you're not already using hyaluronic acid in your skincare routine, consider this your sign to start ASAP. The powerhouse skincare ingredient is essential to maintaining and replenishing your skin's hydration levels. In addition to moisturizing, this hyaluronic acid serum from SkinCeuticals visibly improves your skin's firmness, smoothness and plumpness.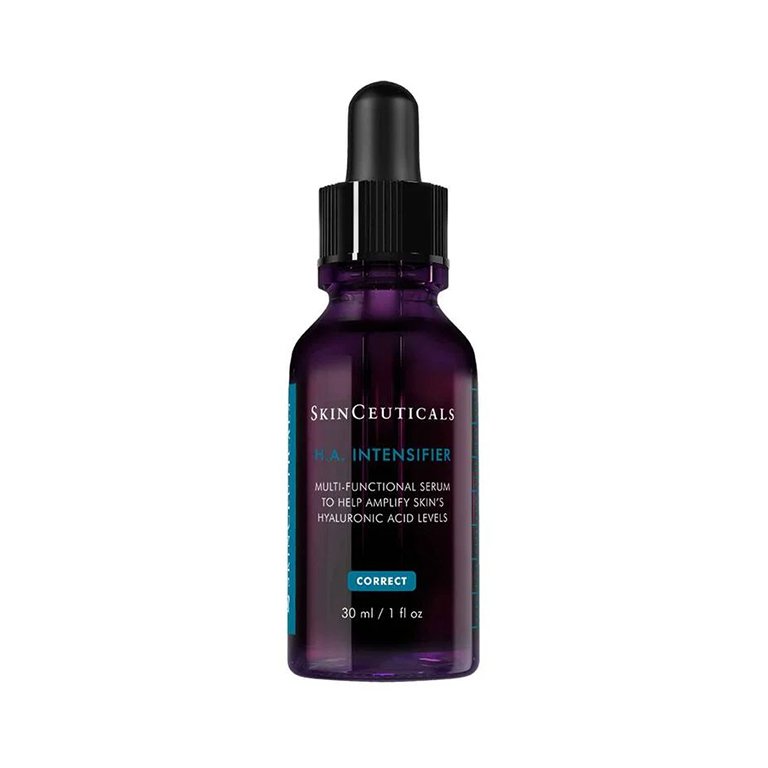 This intensely hydrating and plumping serum from Vichy is another option if you're looking to add a hyaluronic acid serum to skincare lineup. It's formulated with pure hyaluronic acid and Vichy volcanic water to help strengthen and repair your skin's natural moisture barrier. The best part? It's accepted by the National Eczema Association and suitable for all skin types.
Plumping eye creams are great because they help target crow's feet and wrinkles in the eye area. This one from La-Roche Posay is enriched with pure vitamin C and hyaluronic acid to help up the firmness of the skin around your eyes.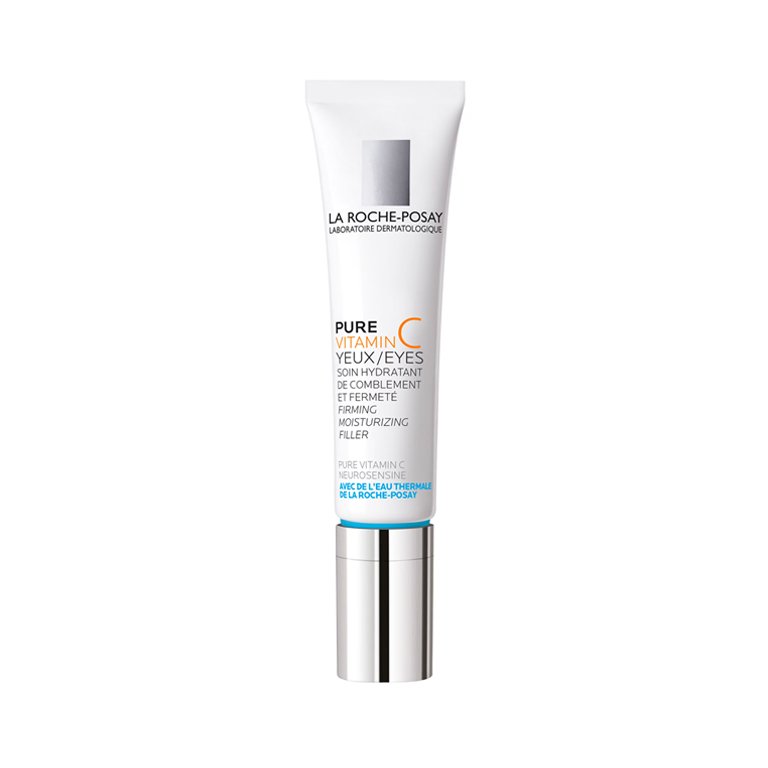 Not only does this IT Cosmetics moisturizer boost the plumpness of your skin, but it works to address nine other signs of aging as well. For example, it also targets fine lines and wrinkles, pores, radiance and skin texture. Between the velvety smooth texture and the serious hydrating power, this will become your new favorite moisturizer.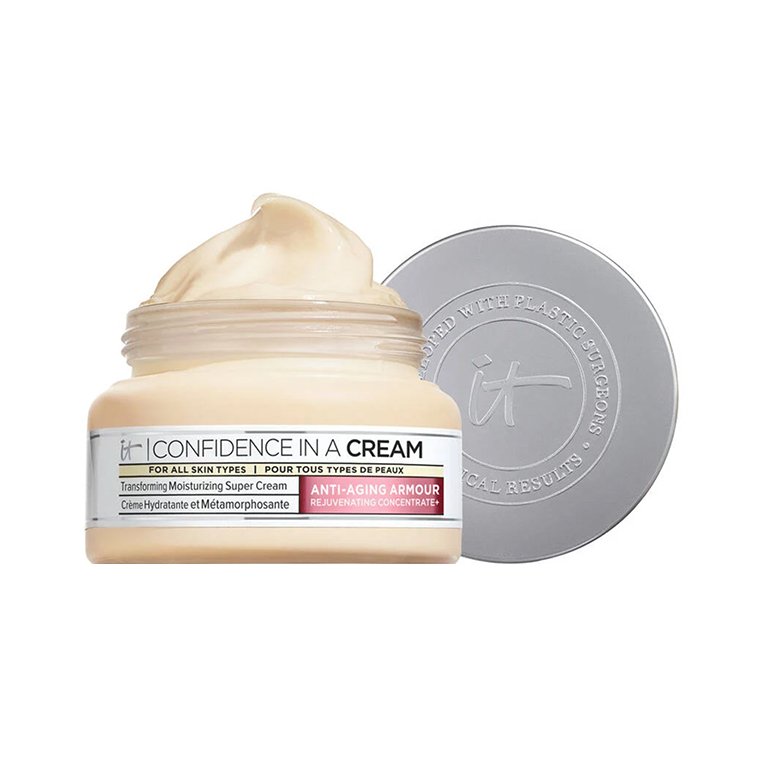 For a potent burst of hyaluronic acid, check out the Kiehl's Ultra Pure High-Potency 1.5% Hyaluronic Acid Serum. This fast-absorbing, incredibly effective serum helps replenish dry skin, leaving your skin feeling more plump and hydrated.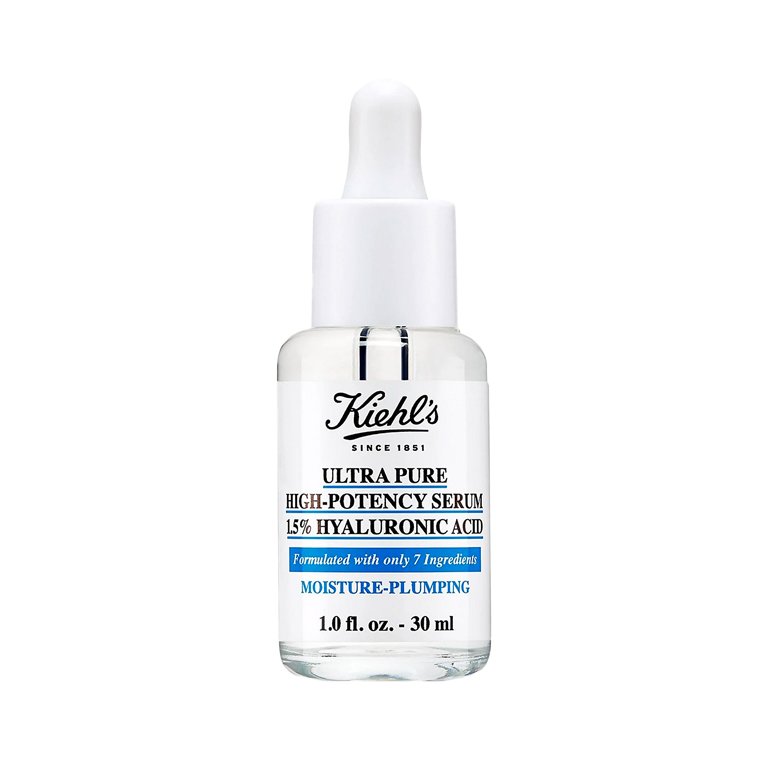 Tan Luxe is known for its range of sunless tanning products, including the Super Glow Hyaluronic Acid Self Tanning Serum. This skin-plumping serum doubles as a gradual self tanner for your face that gives you a fresh-from-vacation sun-kissed glow.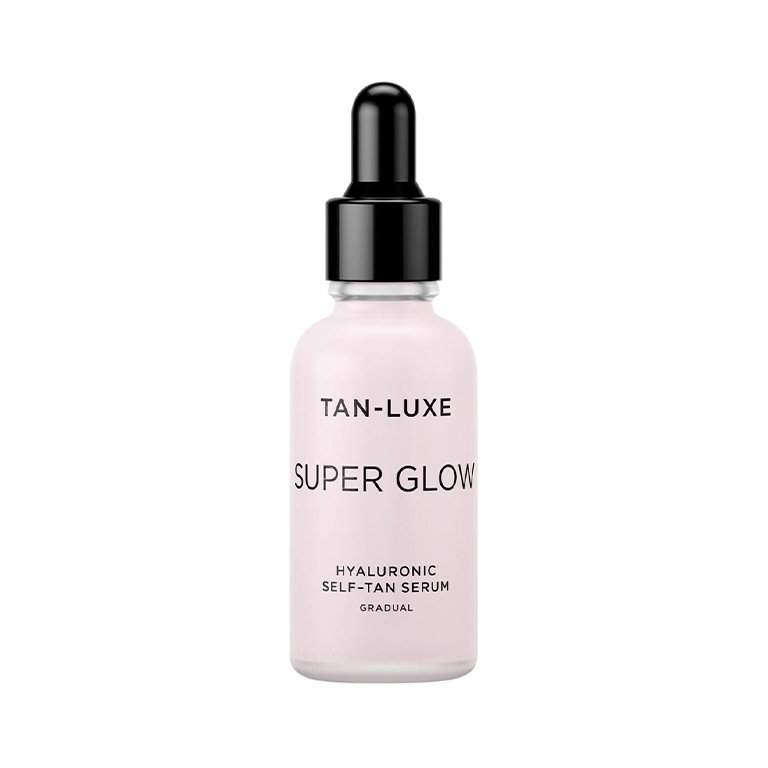 The Herbivore Cloud Jelly Pink Plumping Hydration Serum is formulated with moisture-retaining tremella mushroom, a natural alternative to hyaluronic acid. The jelly-like texture, light floral scent and adorable baby pink color are just a few reasons why we love this serum.
Photo: Chaunte Vaughn
Read more

Back to top