How to Tighten the Appearance of Sagging Skin
August 11, 2016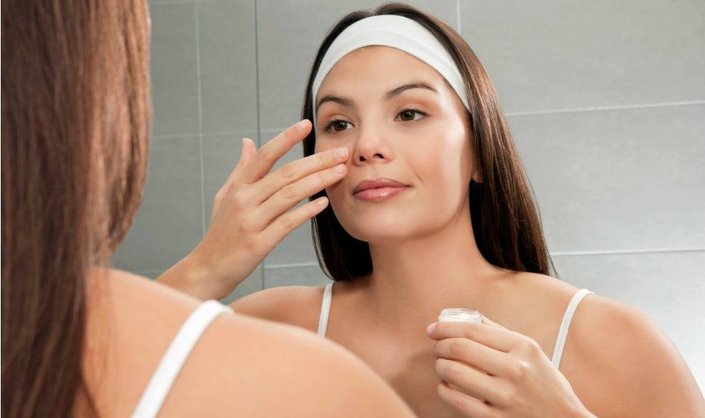 "Skin has to reveal its true age," said no one ever. Raise your hand if you've ever looked into the mirror and wished gravity (and signs of aging) took less of a toll on your complexion. We've (mostly) all been there. As we age, our skin naturally loses elasticity and collagen, making it less likely to appear tight and perky. If we can't halt the aging process altogether, we'll settle for the next best thing: plump, youthful-looking skin. Below, five products from the L'Oreal portfolio of brands that may help tighten the appearance of sagging skin. 
VICHY LIFTACTIV SERUM 10 SUPREME
This best-selling anti-wrinkle and hydrating face serum boasts 10% rhamnose—a natural sugar that can help fight the signs of skin aging—and fragmented hyaluronic acid—a hydration powerhouse. After use, skin looks illuminated and plumped. Over time, wrinkles and fine lines are visibly reduced, skin feels tightened and lifted, as well as softer, smoother, and more hydrated. We can't find anything wrong with that.
Vichy LiftActiv Serum 10 Supreme, $45
GARNIER ULTRA-LIFT TARGETED LINE SMOOTHER
As we age, crow's feet inevitably make their way around our eyes. To minimize the appearance, it's important to maintain a regular skin care routine with products formulated to target this skin concern. One to add to your repertoire is this 2-in-1 anti-aging serum plus anti-wrinkle cream that can help skin feel tighter, smoother, and more refreshed. With continued use, expect a firmer complexion around targeted areas.
Garnier Ultra-Lift Targeted Line Smoother, $16.99 
SKINCEUTICALS BODY TIGHTENING CONCENTRATE
Sagging skin is simply no match for this cooling liquid body treatment. The formula— with a combination of tripeptide, yeast extract, and hydrolyzed rice protein—helps re-inflate and support skin's structure resulting in the appearance of a smoother, tighter surface. Apply twice daily to loose body areas, like the abdomen, buttocks, thighs, knees, and upper arms.
SkinCeuticals Body Tightening Concentrate, $78
LANCÔME RÉNERGIE LIFT MULTI-ACTION DAY CREAM
Good things come in threes, and this day cream is no exception to the rule. Its three secret powers? Lifting, firming, and tightening all facial zones thanks multi-tension technology, all while revitalizing the appearance of skin so it's left feeling deeply hydrated, denser, smoother, and more beautiful.
Lancôme Rénergie Lift Multi-Action Day Cream, $30 for 0.5 oz
L'ORÉAL PARIS REVITALIFT DOUBLE LIFTING 
This unique dual-action treatment—the first to combine two formulas in one application—instantly retightens and lifts skin. Think of it as an ultra-concentrated lifting gel combined with a powerful anti-wrinkle cream. Two birds, one stone. Or rather: two formulas, one must-have product.
The tightening gel formula contains Pro-Tensium, a new generation of retightening technology derived from minerals, that can help smoothen skin's texture and make pores less noticeable. The anti-wrinkle cream—enriched with fortified Pro-Retinol A—effectively reduces the appearance of wrinkles and neck creases. 
Read more

Back to top