The Ultimate Outdoor Sports Skin Care Survival Guide
May 10, 2018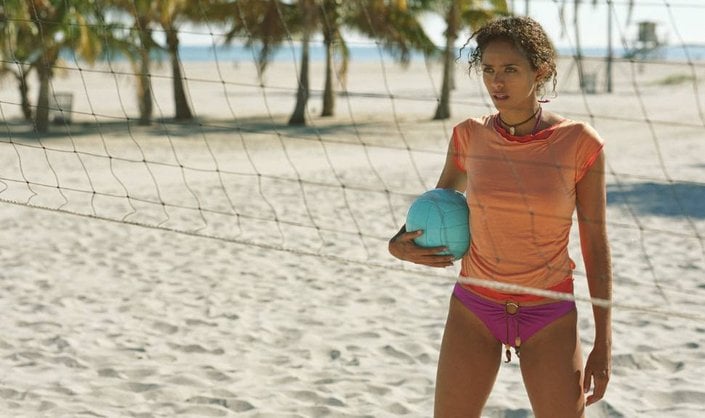 From beach volleyball and catching a wave to laps in the pool after softball games in the sun—it's officially the season for outdoor sports. And while running around outside is great for our well-being—and our bodies—these long hours spent in the sun can have a damaging effect on our skin. So, before heading out to the field, pool, or beach this spring or summer, make sure you—and your skin—are prepared. Not sure where to start? We've got you covered! Check out our ultimate outdoor sports skin care guide, below! 
OUTDOOR SPORTS SKIN CARE RULE #1: WEAR YOUR SUNSCREEN
While you should be wearing broad-spectrum SPF all 365 days of the year, you should be even more adamant about sunscreen application in the warmer months—especially when playing an outdoor sport. For the body, choose a broad spectrum sunscreen that is both water-resistant and has a high SPF like, La Roche-Posay's Anthelios Sport SPF 60 Sunscreen. This dry-touch sunscreen is water resistant for up to 80 minutes—which is great news for those participating in one of summer's sweatier activities. The best part about this sunscreen? Aside from the protection against UV rays, the formula is non-comedogenic, so you don't have to worry about it clogging your pores. You should reapply your sunscreen every two hours—regardless of the SPF count. But when sweating or swimming you should reapply at least every 40 minutes just to play it safe.
When protecting your face from the sun's harmful UV rays, you should double up on coverage by wearing protective clothing and a broad spectrum sunscreen, like La Roche-Posay's Anthelios AOX Daily SPF 50 Sunscreen. This antioxidant serum with sunscreen combines the power of sunscreen with a high-potent antioxidant complex to both protect your skin from the sun and prevent damage which can appear as fine lines, dark spots, or wrinkles. 
Last but not least, don't forget your lips! Protect your pout by applying a lip conditioner formulated with sunscreen. Since the skin on your lips lack melanin, they could use all the sun protection they can get. Reach for a formula that can protect against UV rays while hydrating your pout during the dog days of summer and beyond.  
OUTDOOR SPORTS SKIN CARE RULE #2: DRINK UP!
All that running around can work up a sweat and, in turn, dehydrate you. In order to stay hydrated, make sure you keep a water bottle in tow whenever you head outdoors. If regular old H2O isn't your style, jazz it up with some fruit and herbs to give it some flavor. We share three of our favorite spa-inspired fruit water recipes, here.  
OUTDOOR SPORTS SKIN CARE RULE #3: WASH YOUR FACE
After sweating—with or without makeup on—it's important to wash off that sweat and oil from your skin's surface. Skipping this all-too-important skin care step can lead to clogged pores and breakouts. Our consulting expert Dr. Lisa Ginn recommends cleansing your skin no later than 10 minutes after finishing up a sweaty activity. To make things easy, pack makeup remover wipes or a no-rinse cleanser like micellar water in your beach or gym bag. We recommend La Roche-Posay's Micellar Water Ultra. This soothing formula gently removes any dirt, sweat, oil, or impurities on your skin's surface before they have a chance to wreak havoc. If wipes are more your style, try La Roche-Posay's Effaclar Towelettes.
OUTDOOR SPORTS SKIN CARE RULE #4: MOISTURIZE YOUR SKIN
Once you've cleansed the sweat and excess oil from your face, follow up with a hydrating moisturizer, just like you would after cleansing during your regular skin care routine. We recommend sticking to something light, like La Roche-Posay's Toleraine Double Repair Moisturizer. This lightweight moisturizer floods the skin with hydration while rebuilding the protective moisture barrier. It even works to control excess oils!  
OUTDOOR SPORTS SKIN CARE RULE #5: PACK A FACIAL MIST
After running around in the sun all day, your skin could use a little pick-me-up in the form of a facial mist. Facial mists are a great way to hit your complexion's refresh button with a quick spritz of hydration—and often a few more skin care goodies! We like La Roche-Posay's Thermal Spring Water when we're on the go. Just one spritz delivers an immediate, soothing sensation. For an extra kick of cooling comfort, store your face mist in the fridge. After working up a sweat, you'll be instantly refreshed.
Read more

Back to top