7 Skin-Care Products to Add to Your Ulta Beauty Cart This August
August 07, 2019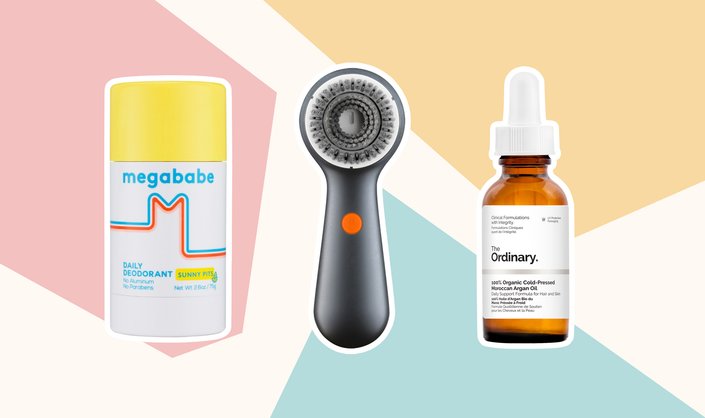 A new month means there's a fresh supply of skin-care products at Ulta Beauty — probably at least four pages full of new launches on the retailer's website. As overwhelming as that sounds, there's no need to panic and abandon your shopping cart at Ulta.com. To make the decision-making process a little bit easier, we curated a guide of our favorite products for the month of August. Ahead, find seven launches to keep in mind when you're shopping, including a new avocado-infused face mask from Kiehl's, a cleansing tool designed specifically for men and a natural deodorant you'll definitely want to try. 


Get excited for the newest addition to your skin-care regimen — and Instagram-worthy shelfie — the new Lancôme Rose Sorbet Cryo-Mask. This cooling face mask energizes skin to reveal a rosy glow in a matter of minutes. Some of the benefits include pore-tightening, smoother texture and an even skin tone. 


Say hello to the latest launch from Kiehl's. This avocado mask nourishes and hydrates your skin with the help of avocado fruit extract and omega-rich avocado oil and evening primrose oil. It's a must-have for mask lovers and avocado lovers alike. 


There's a new Clarisonic cleansing device created just for men with the goal of cleansing tough, resilient skin. The brush is designed to help you get a closer shave and smaller-looking pores. Pair it with the charcoal-infused brush head for maximum results. 


Summer isn't over yet! While the temperatures are still on the rise, you'll be wanting this refreshing Lancôme Rose Milk Mist to give your complexion a boost of hydration. Formulated with hyaluronic acid, salicylic acid and rose water, this silky facial mist softens and soothes skin with every spritz. 


What goes perfectly with summer? Watermelon, of course! This gel cleanser melts away makeup, cleanses skin, and gives it a boost of hydration. And if you needed any more convincing, it costs only $8.


The Ordinary recently dropped at Ulta, which makes our lives so much easier. This month, we're stocking up on 100% organic argan oil to moisturize dry skin and to soften and strengthen our hair. 


Perhaps you've seen Megababe's Rosy Pits at Ulta before, or maybe in a shelfie posted by one of your favorite beauty influencers. This natural deodorant is wildly popular and fans will be excited to hear that there's a new fragrance in town. Meet Sunny Pits, a bright, citrus scented formula that's seriously addictive and refreshing. 

Read More:
Here's Why You Need This New Cleansing and Exfoliating Mitt
This Bronzing Gel Will Change Your Faux-Tanning Game
The Biggest Lesson I Learned From Going Makeup-free for a Week
Read more

Back to top