The Top 10 Best Skin Care Hacks for Combination Skin
March 03, 2017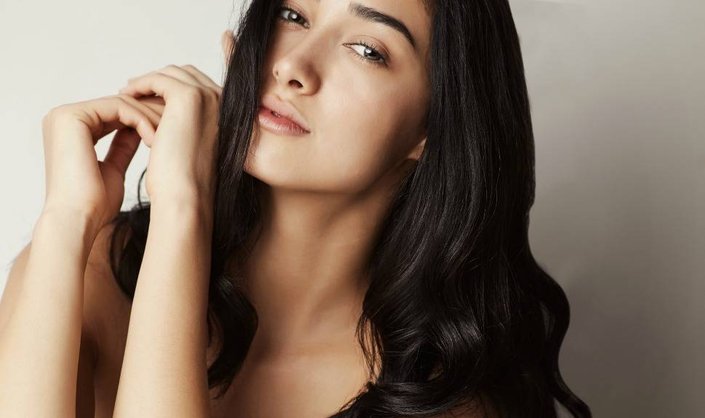 If your skin falls under more than one skin type category, chances are you have combination skin. Combination skin may seem like a difficult skin type to care for, but with a few tips and tricks—or in this case, skin care hacks—caring for skin that is both dry and oily can actually be a breeze! Keep reading for 10 combination skin hacks that can make your skin care routine a little bit easier.
COMBINATION SKIN HACK #1: GIVE MULTI-MASKING A TRY
We're going to go out on a limb here and say that the multi-masking trend was basically created for those with combination skin types! If you aren't already familiar, multi-masking is a face masking technique used to target various skin concerns at once. For example: If you have an oily T-zone, but dry cheeks, you may use one mask on your T-zone—to address that excess oil—and a different, more hydrating mask on your cheeks. To learn more about multi-masking, see our guide here.
COMBINATION SKIN HACK #2: DON'T FORGET TO TONE
Need another way to keep your combination skin concerns at bay? Try incorporating toner into your morning and evening skin care routine. Toner can help balance the skin's pH, prep the skin for hydration, and even help remove any dirt, oil, and cleanser residue leftover after washing your face. On top of all that, most toners have soothing formulas that can leave the skin feeling soft and hydrated. We share more about why you need toner in your skin care regimen—plus, a roundup of must-try facial toners—here.
COMBINATION SKIN HACK #3: NO TOUCHING!
It goes without saying that—no matter what your skin type may be—you should keep your hands and fingers away from your face. If you touch your face after say, riding the a subway, not only can some of the pore-clogging dirt and debris you may have come in contact with while on the train make way to your complexion, breakout-causing bacteria can, too! So, paws off!
COMBINATION SKIN HACK #4: DON'T FORGET THE PRIMER
When you have combination skin, applying your makeup products can get tricky… if you don't use a primer. Primers can help prep the skin for makeup application and some even have combination skin care benefits, too! When shopping for a makeup primer for combination skin, look for ones that target your multiple concerns.
COMBINATION SKIN HACK #5: EXFOLIATE 1-2 TIMES A WEEK
Once or twice a week, reach for a gentle facial exfoliator—we love this one from Kiehl's—and give your complexion a radiance-inducing scrub. Not only can weekly exfoliation help cleanse the skin and slough off dry, dead skin cell buildup, it can result in softer—read: smoother—surface skin, too!
COMBINATION SKIN HACK #6: DON'T SKIP OUT ON MOISTURIZER
Next to SPF, moisturizing is one of the most important steps in any and all skin care routines—even those targeting combination skin. When you skip out on moisturizer, not only can the areas of your complexion that appear dry or lackluster really suffer, the areas that produce excess oil can also take a hit and, in turn, produce even more oil! No thank you! Reach for a lightweight, gel-based moisturizer that is free of oil and designed with combination skin in mind.
COMBINATION SKIN HACK #7: REACH FOR OIL-FREE PRODUCTS
If your combination skin suffers from excess sebum—AKA oil—you may want to consider giving oil-free skin care and beauty products a try. Typically these products are formulated with oily complexions in mind; oil-free skin care products, such as moisturizers, can be hydrating enough to target areas of your complexion that aren't as oily, as well as nourish the oily areas without adding to to the grease factor.  
COMBINATION SKIN HACK #8: USE A DAMP BEAUTY BLENDING SPONGE FOR MAKEUP TOUCH-UPS
When it comes to oily combination skin types, midday makeup touch-ups can be a challenge. One of our favorite ways to get rid of excess oil and smooth out our makeup application? With a damp beauty blending sponge! The dampness in the sponge can help make it easier to dilute the look of shiny skin and create a well-blended—read: smoother—effect.
COMBINATION SKIN HACK #9: REACH FOR BLOTTING TISSUES
Greasy forehead? Shiny chin? Keep a package of blotting tissues in your handbag and dab onto the oil-slicked areas of your complexion. One reason why we love blotting tissues is because they can help soak up excess oil without smudging your makeup!
COMBINATION SKIN HACK #10: TRY A MATTE BLUSH
If your cheeks are known to overproduce oil, try switching to a matte blush. The rose-colored pigments in matte blush can add definition to your cheekbones, while the mattifying properties can reduce the look of excess oil and shine.
Read more

Back to top