A Simple Skincare Routine for Acne-Prone Skin Types
September 06, 2023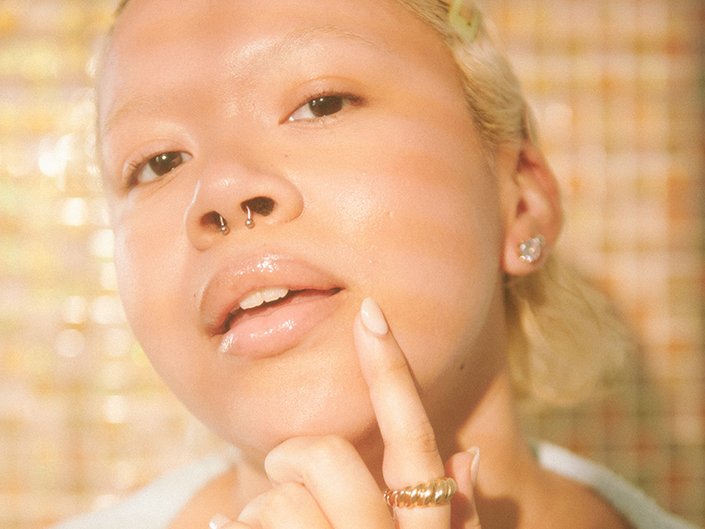 Two equally satisfying things: a simple skincare routine and a blemish-free complexion. Sound far-fetched? It's not. A daily skincare routine can help to remove excess oil, keep pores clear and reduce the appearance of imperfections. But with so many products and personalized routines being shared on the internet, it's easy to go overboard. Forget what you've heard — stopping breakouts doesn't call for a lengthy or complex skincare routine. We're sharing a simple, five-step skincare routine for acne-prone skin types, below.
Step 1: Cleanse Your Skin
Start your morning and night routines off by washing your face with a gentle yet clarifying cleanser. You want to find a formula that will leave your skin clean without stripping it of its essential moisture. The Youth To The People Superfood Cleanser is one of our top choices, as the antioxidant-charged formula helps clear pore-clogging debris and supports your skin's pH balance.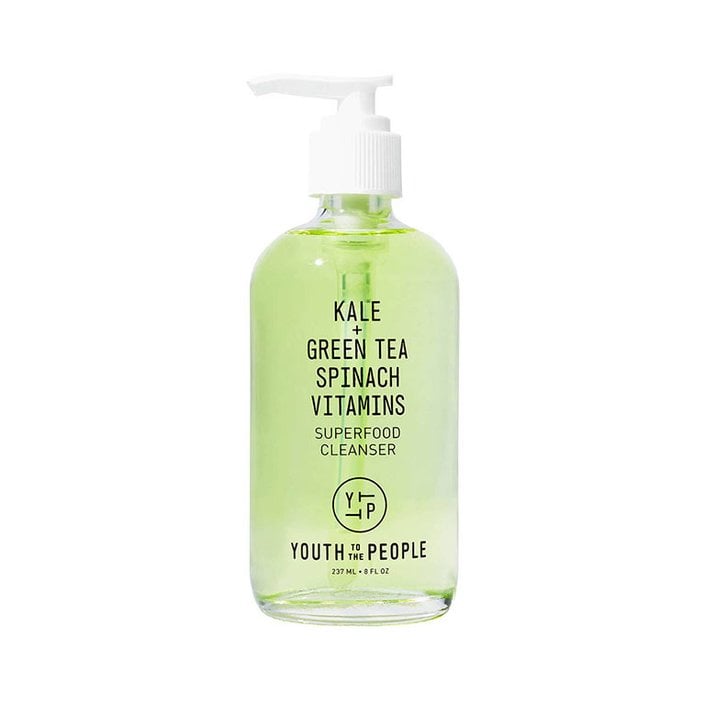 Step 2: Follow With a Serum
After you cleanse, follow up with an acne-fighting serum. We recommend the Vichy Normaderm BHA Exfoliating Serum, which helps to minimize existing pimples and prevents new ones from forming. The formula contains salicylic acid, which "helps remove excess dead skin cells from skin's surface and gently exfoliates clogged pores," according to board-certified dermatologist Dr. Dhaval Bhanusali.
Step 3: Apply a Moisturizer
Even though your acne-prone skin may be oily, that's no excuse to skip moisturizer. The key is to use a lightweight option, like the Thayers Let's Be Clear Water Face Cream. The water-based formula gives skin a boost of hydration, smooths skin texture, improves softness and helps to reduce redness. Inside, you'll find a calming blend of azelaic acid, hyaluronic acid and licorice root.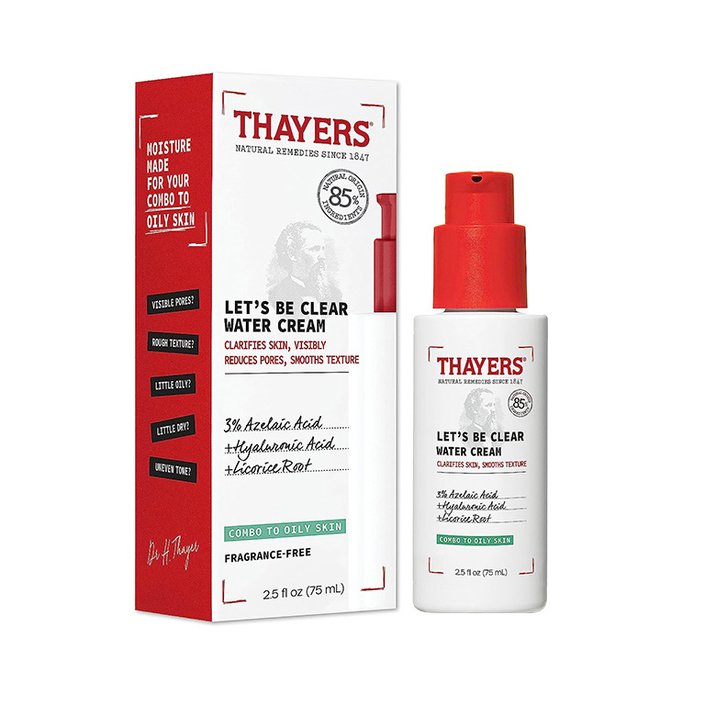 Step 4: Wear Sunscreen
Not only can neglecting to wear sunscreen cause skin damage and signs of premature aging, it can also increase your risk of developing skin cancers like melanoma. That's why it's very important that all skin types apply SPF daily. Try the La Roche-Posay Anthelios Clear Skin Oil Free Sunscreen SPF 60, an oil-free and non-comedogenic SPF that helps soak up excess shine and is specifically formulated for acne-prone skin.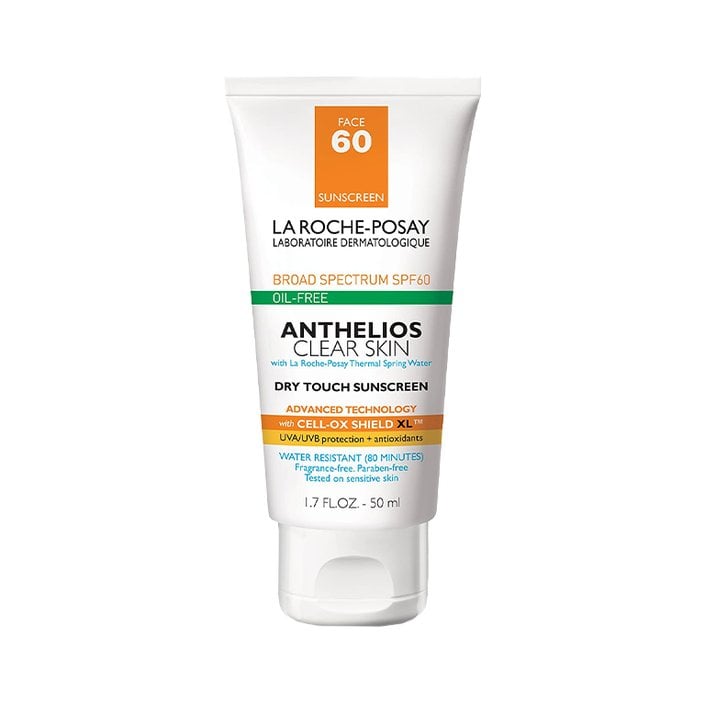 Read more

Back to top